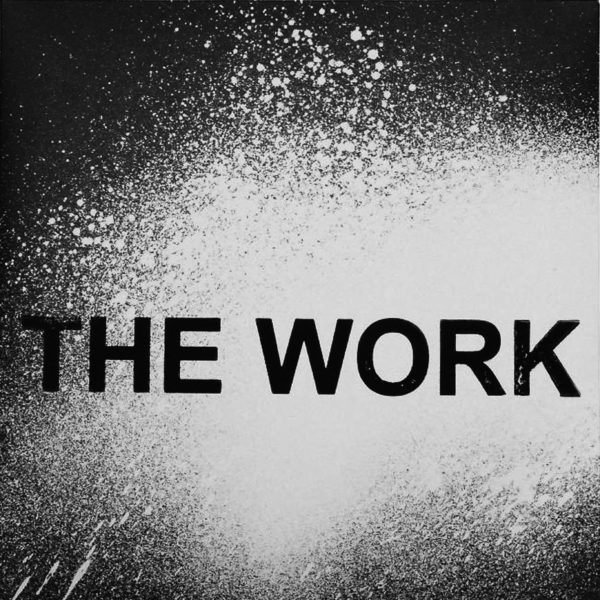 THE WORK – compilation – LP pochette gatefold – TOFU 167 – 12 euros (EXTRAITS)
L'ex-Henry Cow, Tim Hodgkinson, a commencé à enregistrer avec Bill Gilonis en 1980. Ils ont expérimenté des collages de bande qui ont mené à la création d'un label indépendant, Woof Records, et du groupe « The Work », en enrôlant Mick Hobbs et Rick Wilson. En 1981, The Work ​​réalise son premier enregistrement, le EP I Hate America. En 1982, après une tournée européenne (on en trouve des extraits dans The Worst of Everywhere) le groupe joue au Rock in Opposition Festival à Bonn avec la chanteuse Catherine Jauniaux, puis ils enregistrent leur premier album, Slow Crimes. Le groupe se sépare peu de temps après, à la fin d'une tournée au Japon. En 1989, le groupe se réforma avec ses membres originaux et enregistra un album industriel / noise, Rubber Cage, puis See en 1992.
La sélection des morceaux sur ce LP a été effectuée par le groupe. Un disque incroyable.