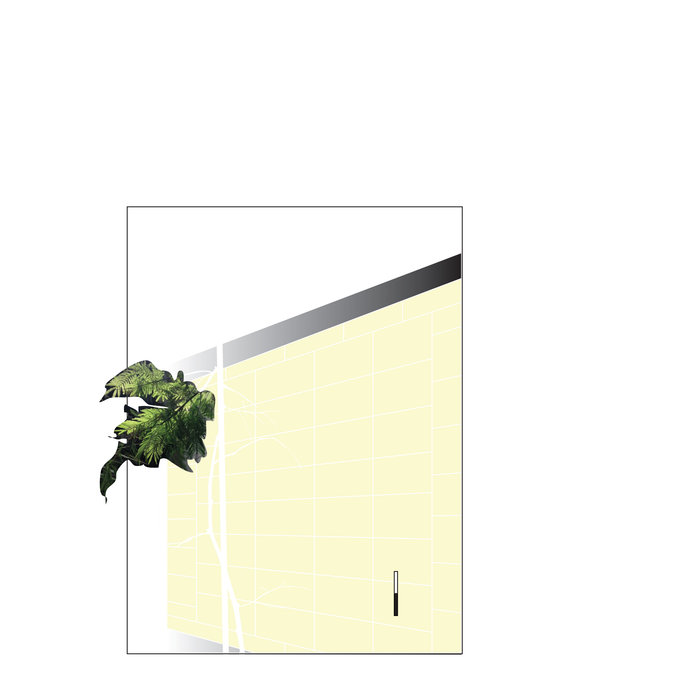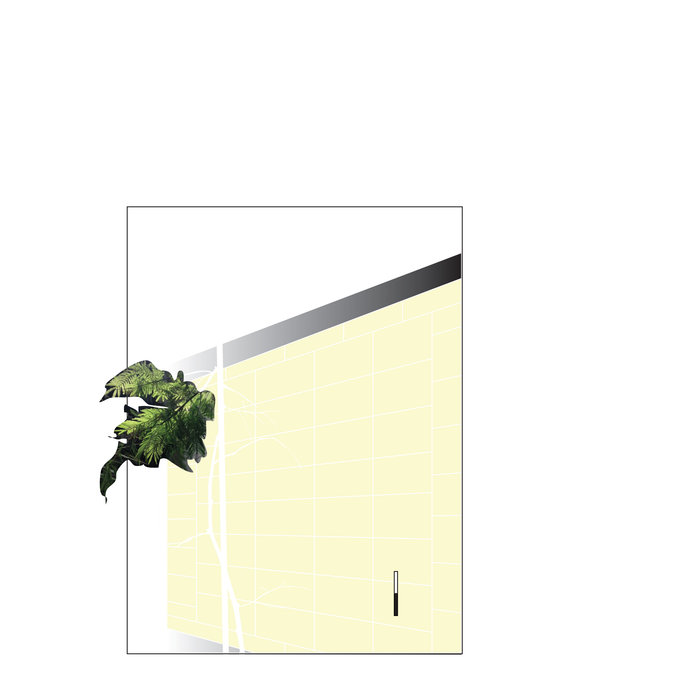 MASSICOT / HOUSEWIVES – Split 7 » – TOFU 125 – OUT OF PRINT (STREAM)
TELECHARGEMENT LIBRE / FREE DOWNLOAD
/*-*-*//-*-*/*/*//-*/-/-*/-////*/**/-*/**/////*-*–*//*/-*//**/*/-*-/-*/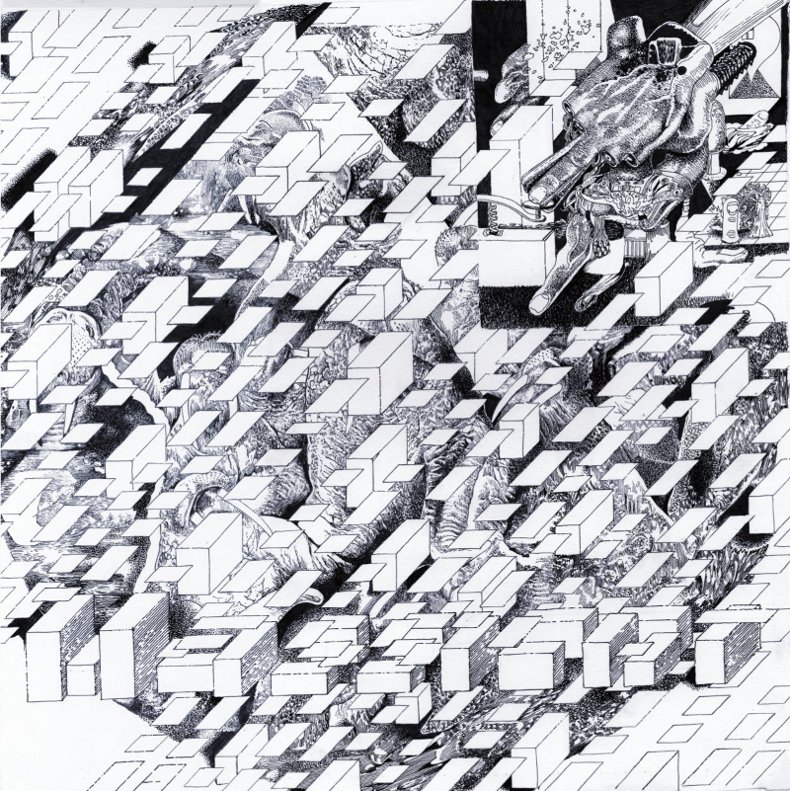 MASSICOT – Morse – LP – TOFU 88 – OUT OF PRINT

TELECHARGEMENT LIBRE / FREE DOWNLOAD
Coprod' avec Red Wig et Kaka Kids
Enregistré par Kevin Le Quellec à la cave 38 à Metz.
Pochette par Guillaume Fuchs
/-*/-/*/-/-*/-/-*/-*/-/-*/-*/-/-*/-/-*/-*/-/-/-*/-*/-*/-/-*/-*/-*/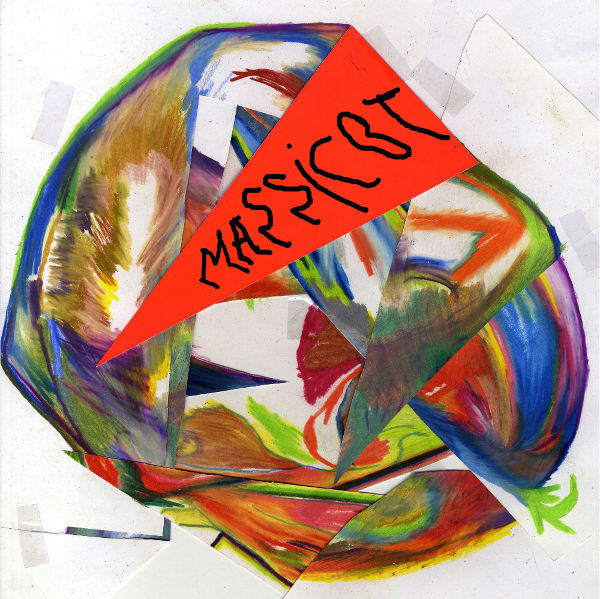 MASSICOT – st – LP – 2013 – TOFU 56 / RED WIG 009 – 7 euros (OUT OF PRINT)
Coproduction avec RED WIG RECORDS
http://moncul.org/wp-content/uploads/A-01-massicot-seize.mp3
TELECHARGEMENT LIBRE / FREE DOWNLOAD
King Ayisoba from Ghana – his response to hearing Massicot in the car: "this is a fine music!" Thats what we think as well. This is a split release between the band, mon cul de paris et red wig.
Massicot est basé à Genève depuis 2009. Une guitare rythmique obsessionnelle, une basse trafiquée, un violon électron libre, une batterie tropicale kraut, le tout emmené par de la poésie lettone. Elles forment un amas, une constellation de dinosaures électriques, d'ananas importés, de dessins de nuages, de rythmes enchevêtrés et de gags dadas. Avec l'agressivité d'un tigre en formica, Massicot oscille entre des moments franchement bruyants et énergiques et des phases hypnotiques et répétitives.
With the agressiveness of a tiger in Formica, Massicot oscillates between frank and noisy moments and hypnotic, repetitive phases. An obsessive, rythmic guitar, a modeled bass, a violin as an free electron, tropical kraut drums led by latvian poetry form a mass, a constellation of electrical dinosaurs, imported pineapples, cloud-drawings, intricate rhythms and Dada-jokes. …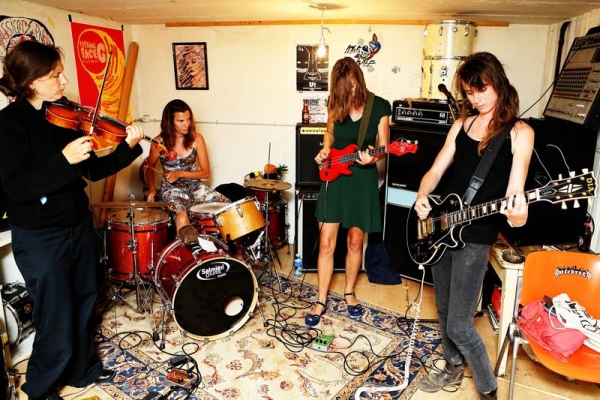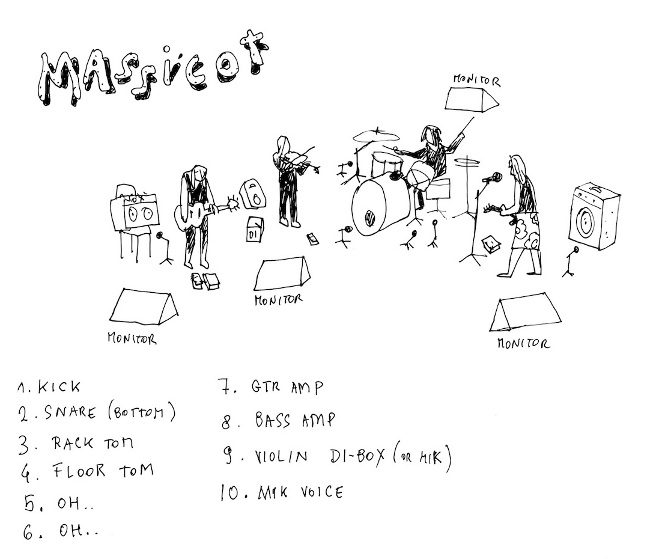 contact : masssicot [at] gmail.com