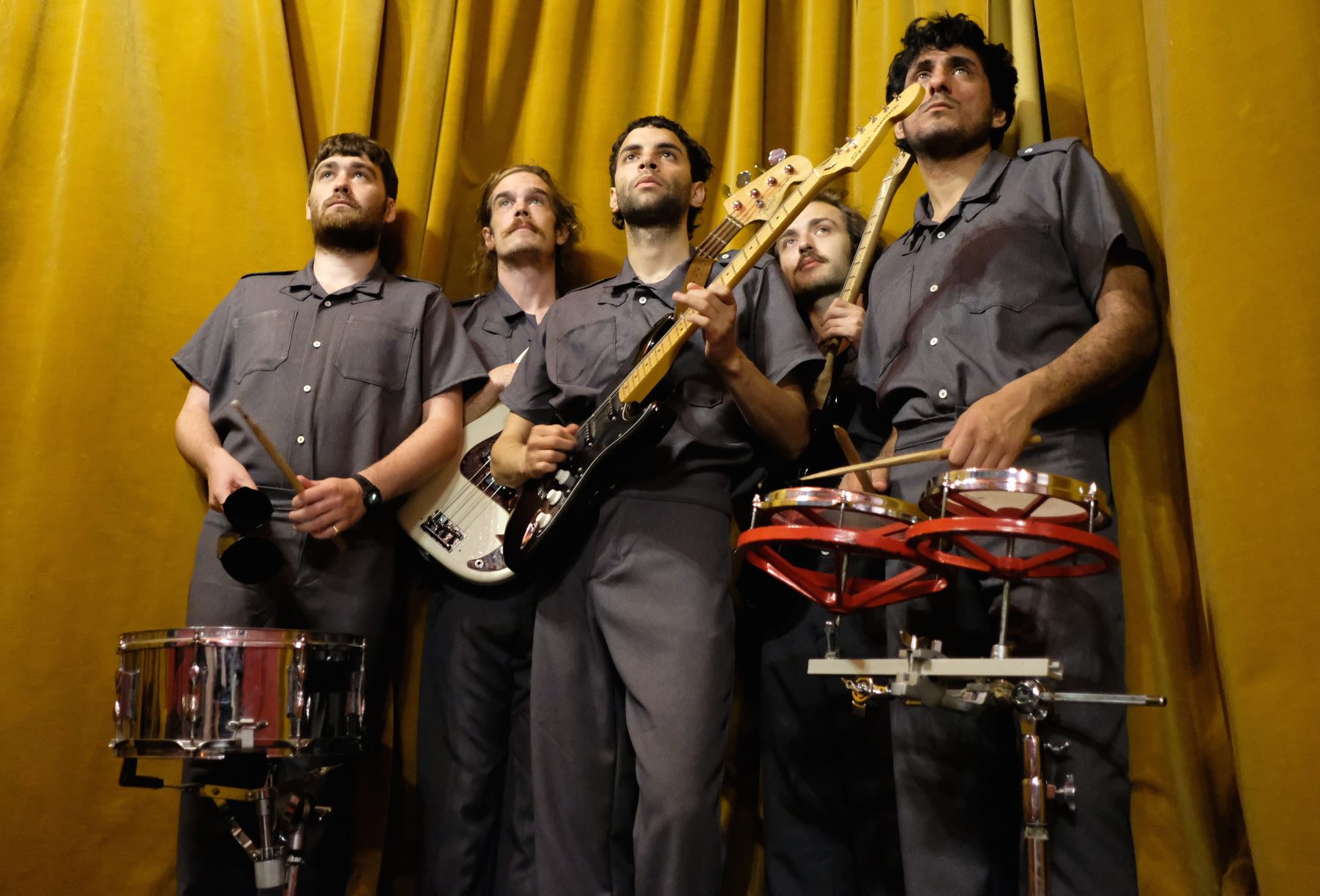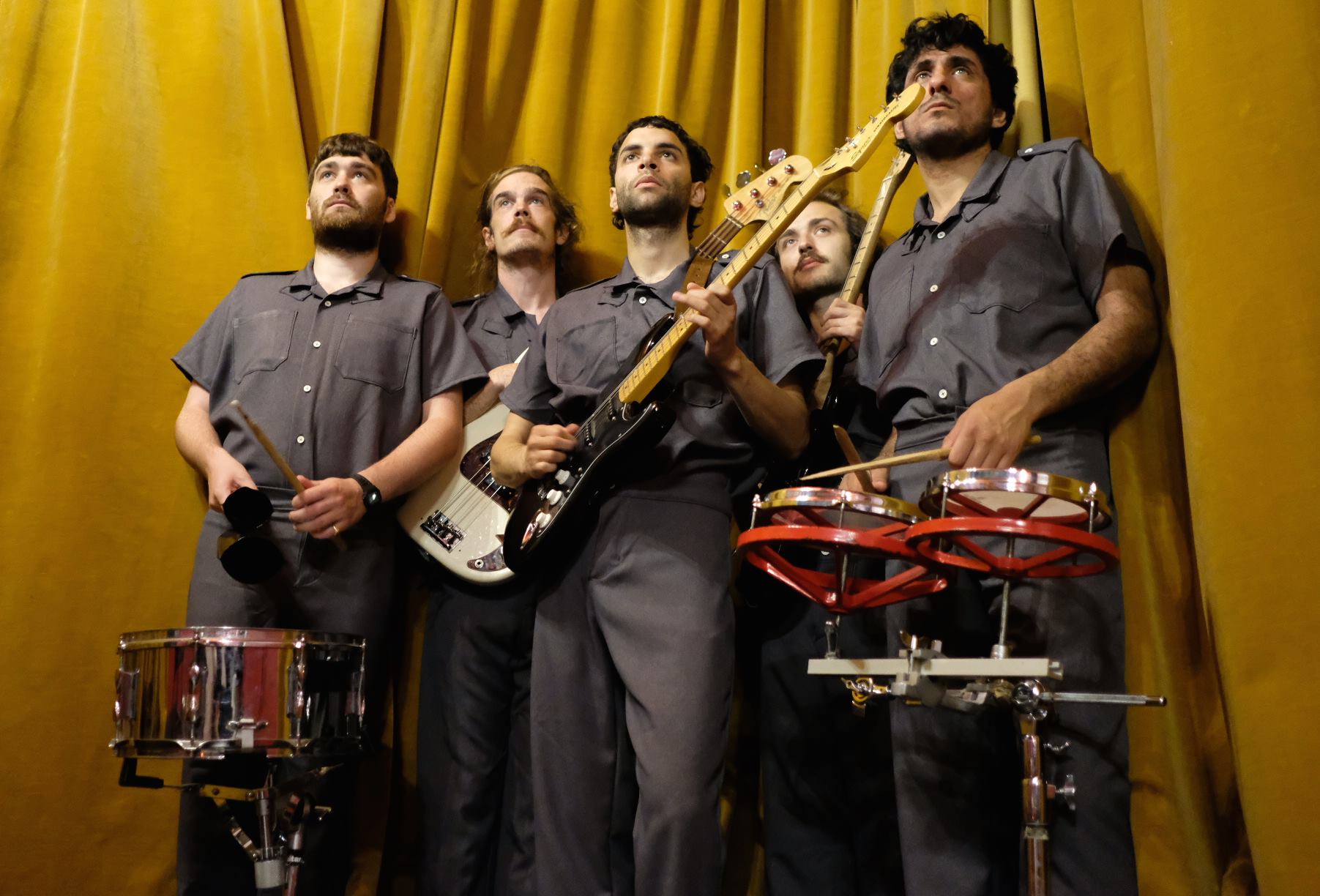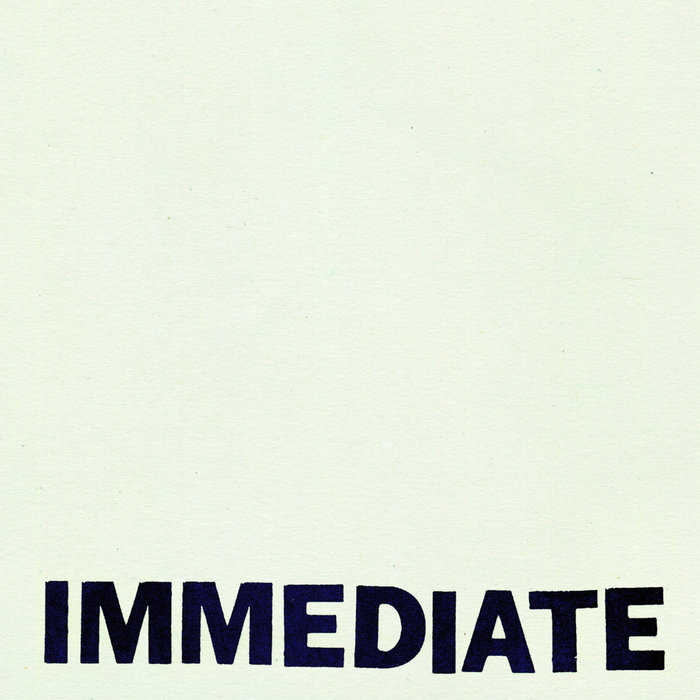 D.U.D.S. – Immediate – LP – TOFU 170 – 12 euros

TÉLÉCHARGEMENT LIBRE / FREE DOWNLOAD
Orders will start on the 18th of october
The latest release from D.U.D.S. is a deepening of the sinister sonic territory they have been exploring, in various forms, since they formed. Bass lines and percussion lope through the undergrowth while jagged guitars pierce the ears. Then there's the brass section, which works less as a means of driving home a song's point, than as a warning that whatever comes next is unlikely to be anything you expect. Lyrics are still somewhat hard to make out, emerging from the rhythmic chaos at intervals, as though you were listening to the recording of an Old Testament prophet, preaching from the ruins of the twenty first century. I don't know what kind of band D.U.D.S. are supposed to be. There are labels you could apply to them, terms like 'wave' and 'punk' with various prefixes designed to qualify the fact that they don't really sound like anyone else. Immediate makes that fact all the more obvious and all the more compelling.
Sometimes you catch something unexpected which resets a switch, excites and engages. I caught D.U.D.S. a couple of years ago on a whim, they were visiting Newcastle supporting their debut album. I had never heard them or of them but the moment their perfectly disjointed music hit the room, I was all smiles. Warping brass shapes through the room entwined with guitars played as percussively as they are melodically, the whole sound coalesces into a rolling ball of spiked energy.
Their take on punk rock welds the caustic atonality of The Fall to the coiled funk of Liquid Liquid. Both drenched in negative information and loaded with dance floor impact. Lyrically themes explore the human condition a lurching dread and this dichotomy of no-wave funk and the lyrical creep is the hook the grabs me/you/us and forces a regular return.
Recorded by Macintyre Law & Matt Chapman
Mixed and Engineered by Robin Edwards
Produced by D.U.D.S.
All songs composed by D.U.D.S.
Mastered by Damir Bojanic Tanner
Artwork by Félicité Landrivon