Vous trouverez dans cette section les imports et les rééditions. Ces disques sont pour la plupart commandés auprès de Mississippi Records à Portland. Je suis obligé d'augmenter un peu les prix, ça m'emmerde, mais du fait du taux de change avec le dollar qui est de moins en moins à notre avantage et de l'augmentation des tarifs des services postaux, je n'ai pas eu le choix, à moins de perdre de l'argent…
Précision pour les distros : je ne fais pas d'échanges avec ces disques, et ne peux pas faire de prix de gros.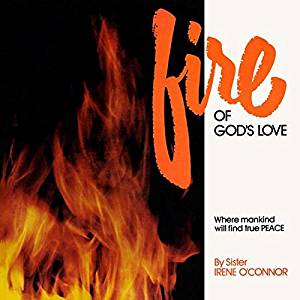 Sister Irene O'Connor – Fire of God's Love LP – 17 euros

Wyrd War has reignited Sister Irene O'Connor's mystical hymns of devotion and delivered them from the outposts of obscurity to be enjoyed once again on vinyl! Recorded by nuns Sister O'Connor and Sister Marimil Lobregat on electric organ, piano, guitar and heavy doses of reverb in 1973 at the Catholic Radio and Television Centre in Sydney, Australia, Fire of God's Love is a haunting musical communion teetering somewhere between Hildegard von Bingen and The Space Lady…on the hills of Meggido! Fans of Wyrd War's previous releases Music From Enchanted Forest and Wizards soundtrack will delight in these twelve sparse and perplexing songs of beatific whimsy and apocalyptic esoterica. Out of print since the 1976 U.S. repress, this extremely limited edition lovingly replicates the original Australian pressing album design and has been masterfully restored by Timothy Stollenwerk. This release is a benefit for Friends of the Columbia Gorge, the only Oregon non-profit entirely devoted to the preservation of one of the Pacific Northwest's most cherished wilderness areas, to support the reforestation and continued protection of Eagle Creek in the aftermath of the September 2, 2017 fire that burned for three months before it was declared contained and extinguished. "Keep this little thought in mind my friend, existence in this world is not our end…"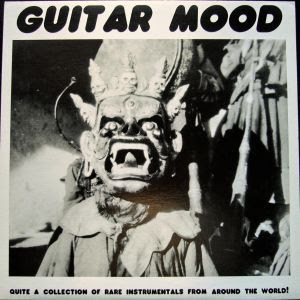 V/A-GUITAR MOOD LP – 12 euros
First ever repress of the most mystical collection of rare and moody, early 1960's guitar instrumentals from around the world! Features 16 tracks of pure instrumental delight and strangeness from TAKESHI TERAUCHI & HIS BLUE JEANS (Japan), LOS RELAMPAGOS (Spain), LES GUITARES (France), THE TRONICS (USA), LES FRANGINS (Belgium), THE JOKERS (Belgium), ELECTRIC JOHNNY & HIS SKYROCKETS (Holland), and TIMEBREAKERS (Holland & Java).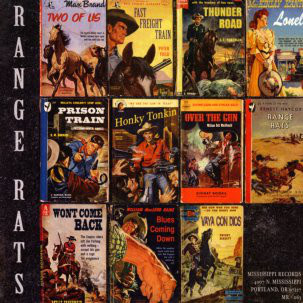 Range Rats – S/T LP – 13 euros
Fred and Toody Cole's (from Dead Moon, the Rats etc) country band recordings from 1987! Great raw and rugged rocking' country tunes recording during the break between the Rats and Dead Moon. Most songs with full band accompaniment, but two songs at the end with guitar, bass and an off kilter drum machine named « Rolly ». Great lost recordings not to be missed.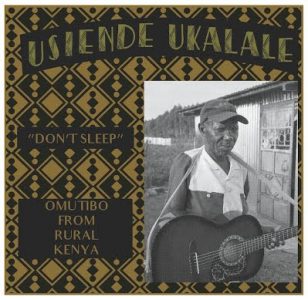 V/A – Don't Sleep: Omutibo From Rural Kenya LP – 16 euros
A compilation of uniquely Kenyan acoustic guitar songs, recorded in the homes and yards of Luhya musicians. In 2016, Cyrus Moussavi set out to learn the origins of Omutibo, a playing style invented by George Mukabi and adapted by his neighbors in a region that proved to be truly fertile for guitarists. These are the songs and stories of a golden era Kenya on the brink of independence, beautifully resurrected by the songwriters themselves over 50 years later. LP comes packaged in a deluxe metallic spot-color jacket, with an 8-page full color booklet featuring interviews, photographs, and lyrics in English and Luhya. Co-released by Raw Music International and Olvido Records.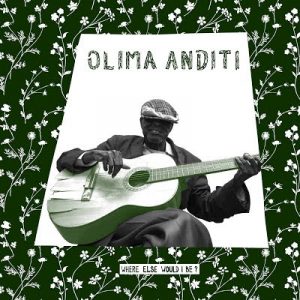 Olima Anditi – Where Else Would I Be? LP – 16 euros

Olima
Anditi is a blind guitarist known throughout Western Kenya. He travels the trucking routes along Lake Victoria, playing haunting, gorgeous tunes passed down through generations of artists. He's a local legend, and his Luo tales of love, morality and politics are widely known and loved. This intimate session, recorded at
Olima
's rented room in Kisumu, Kenya in 2010, is being released for the first time on vinyl.Packaged in a deluxe spot -colored jacket with an 8 page booklet featuring an essay on the convoluted origin story of
Olima
Anditi and lyrics in English and Luo
.
Co-released by Raw Music International. ONE TIME PRESSING OF 500 COPIES.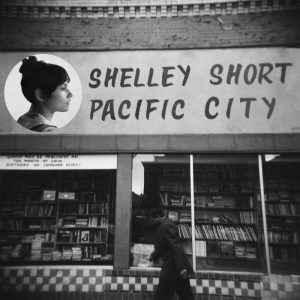 Shelley

Short

– Pacific City LP – 12 euros (STREAM)


New LP from one of Portland's favorite singer songwriters. Very spare arrangements and very pretty songs. Shelly has been on the scene for a long whiles and we dare say this is her finest record to date. Limited edition of 500 copies. Co-release with Flippin' Yeah Records in Australia.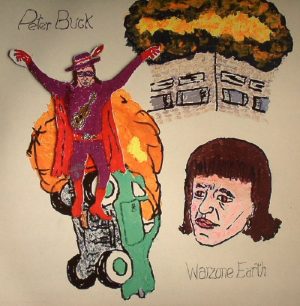 Peter Buck – Warzone Earth LP – 10 euros
New LP from Peter Buck! Steeped deep in the roots of Garage rock, Peter's third solo record rolls out strong. Some dark and personal lyrics and some heavy vibes preside….but overall – it's rock and roll. Features musicians from all kinds of beloved bands and lineages. (Scott McCaughey, Bill Rieflin, Kurt Bloch, Chris Slusarenko, Krist Novoselic, Jeff Tweedy, Annalisa Tornfelt, Chloe Johnson, Kristin Tornfelt…..yep).
Record comes in two different cover editions – both designed by none other than Mingering Mike – maybe the greatest album cover designer of all time! (the majority of his artwork was recently bought in whole by the Smithsonian). Comes with liner note insert.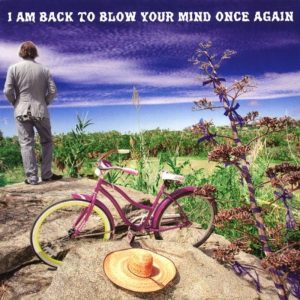 Peter Buck – I Am Back To Blow Your Mind Once Again LP – 10 euros
Peter Buck of REM, Baseball Project, Minus Five, and a million other projects fame is back with a new set of rock and roll. All done the old fashioned way – direct tape cut to lathe cut to vinyl. This time around we have everything from garage rock to psychedelic soundscapes to pretty ballads. All new tunes that will treat you right.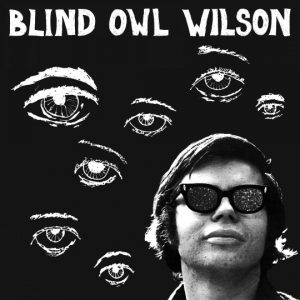 Blind Owl Wilson – S/T LP – 14 euros
Blind Owl Wilson was a truly great guitarist and vocalist who's deep well of psychedelic blues songs were buried amongst the catalog of major label rockin' blues band Canned Heat. Blind Owl served as Canned Heat's guitarist and would chip in a song here and there as a front man. A couple of those songs became huge hits in the 60's – « Going Up The Country » and « On The Road Again ». Blind Owl's songs for Canned Heat stood in stark contrast to the bands blustery blues rock – his was a gentle and nuanced voice and the themes of his song were all about personal heartbreak, grasping for cosmic understanding, and ecological justice. Here we have an LP of Blind Owl's songs from Canned Heat's records – left to sit alone and take you somewhere unexpected. Blind Owl's personal vision quest can be heard throughout these songs. « Poor Moon' tells the tale of Alan's heartbreak as he watches the moon being misguidedly bombed by man, 'My time ain't long' confronts death, « Parthenogen in 3 Blind Owls' and 'Parthenogen Childs End' take you to the psychedelic limits, and oh yes, we have the hit tunes on here too. Co-release with Sutro Park records. A true psychedelic masterpiece!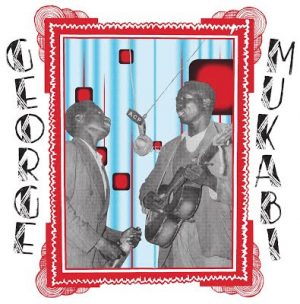 George Mukabi – Furaha Wenye Gita LP – 16 euros

An almost mythical giant of African guitar, whose reinvention of acoustic fingerstyle quickly spread from western Kenya throughout East Africa, before his tragic death in 1963. Spellbinding guitar lines, sweet harmony vocals, every melody an instant classic, and a life story steeped in legend. 12 song LP comes packaged in a deluxe spot-color jacket, with a 12-page full color booklet featuring an oral history by Mukabi's family and peers, and lyrics in English and Swahili. Co-released by Raw Music International and Olvido Records.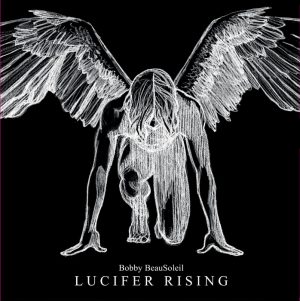 Bobby BeauSoleil – Lucifer Rising LP – 15 euros

Forty years or so ago Bobby BeauSoleil conceived of the music for Lucifer Rising as a single continuous piece of music, a 45-minute rock symphony. Despite the rigors and challenges imposed by his imprisonment he delivered his psychedelic opus, fully realized, and presented it as a complete work on LP in 1979. This commemorative reissue on the Ajna label on is faithful to the artist's original conception, restored to a seamless whole by returning to the nascent mix tape and giving it a fresh mastering for the ultimate in audio fidelity.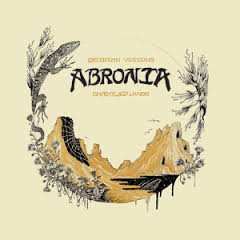 Abronia-Obsidian Visions/Shadowed Lands LP – 14 euros

Debut LP by Portland Oregon sextet!
One can find evidence of a pretty broad array of musical touchstones on Abronia's Obsidian Visions/Shadowed Lands: Morricone Spaghetti Western soundtracks, spiritual free jazz, Tuareg guitar bands of the Sahara, drone metal, 70's Krautrock, Ethiopiques, Glenn Branca, outlaw country, various tribal music, 60's psychedelia, and maybe even a little 80's goth.
Recorded onto 2" tape by Jason Powers (Grails, Moon Duo etc.) at the venerable Type Foundry Recording Studio, this album is a document of the first five completed compositions by the six piece. Replacing your standard drum set with an early 70's 30″ marching drum, which proves to be a proper centerpiece for the guitars, lap steel and saxophone to create mesmerizing and sometimes cacophonous soundscapes. Everyone gathered around the drum and played together, with minimal overdubbing. It's a snapshot of a band coming right out of the gate with a powerful, realized vision, that in actuality was a long time coming for this group of veteran players.
Abronia is Keelin Mayer (Saxophone/Vocals) Benjamin Blake (Guitar) Andrew Endres (Lap Steel) Amir Amadi (Bass) Eric Crespo (Guitar/Backing Vocals) James Shaver (The Big Drum/Percussion/Melodica)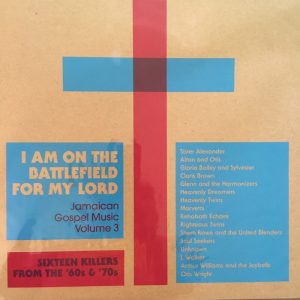 V/A – I Am On the Battlefield For My Lord : Jamaican Gospel vol. 3 LP – 18 euros
Third volume of this still largely unheard, amazing music. Absolutely
stellar performances from the Heavenly Dreamers, Otis Wright, and many
more. Lovely silkscreened covers, edition of 450.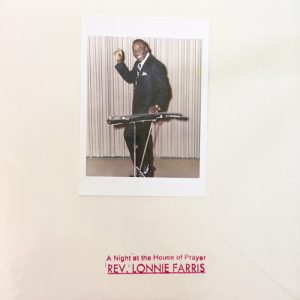 Rev. Lonnie Farris: A Night at the House of Prayer' LP – 16 euros
All music culled from small artist-run label 45s issued in the 1960s.
Absolutely sublime gospel, from stomp to ethereal jams and back again,
and all starring Farris' killer slide guitar. Hand stamped covers,
each unique, edition of 450.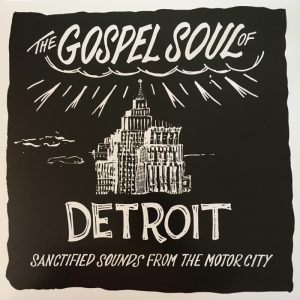 V/A – The Gospel Soul Of Detroit: Sacred Sounds from the Motor City LP – 16 euros

Expertly compiled by musician and gospel historian Michael
Hurtt, this overview of Detroit gospel from 7″s is years in the
making, and well worth the wait. Cumberland River Singer Singes, the
Trumpelettes, Jericho Travelers, Rev Drayton, Pure Heart Travelers,
and more. Stellar from start to finish. Non-subscriber titles from the
Knight Foundation-supported Detroit Gospel Reissue Project. Retail
copies, limited to 450.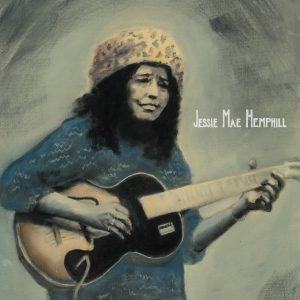 Jessie Mae Hemphill – S/T LP – 14 euros
Compilation of great recordings by
Jesse
Mae Hemphill. Mississippi Hill Country blues at there finest.
Jessie
Mae rocks out on the electric guitar with minimal percussion. By far some of the best blues recorded in the 80's.
Jessie
Mae is the granddaughter of the great Sid Hemphill and the torch bearer of one of the most beautiful traditions in the world of music. Co-release with Moi J'Connias. (This LP was previously released by them with a different cover)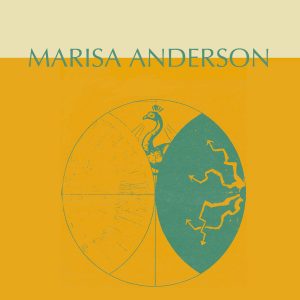 Marisa Anderson – Mercury LP – 12 euros (STREAM)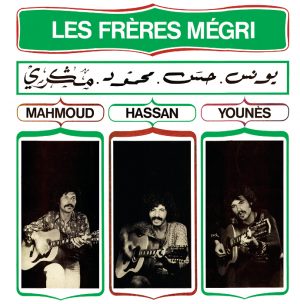 Les Freres Megri – ST LP – 16 euros
Les Frères Mégri was a Moroccan rock band formed in Oujda, Morocco in the late 1960's. The band consisted of four members, the three brothers, Hassan, Mahmoud, Younès and their sister Jalila Mégri. Before the creation of the band, the Megri brothers were popular session musicians, composers and producers in Morocco starting in the late 50's.
In the early seventies, Hassan and Mahmoud released four singles as Les Frères Mégri. « El Harib/Heya Essamra », « Galouli Ensaha/Kellemtini », « Sebar / Ououd Ou Chouk » in 1971 and « Sabar / Chaaltiha Nar » in 1972. This LP, their second album, simply titled Younes Hassan Mahmoud, was a collaboration between all three brothers, was released in 1974. They re-recorded some of the singles tracks with Younes and the result is one of the finest examples of the early 70's progressive, psych, folk sounds coming from North Africa and beyond. This is an album that stands as a high point for the genre globally. A baroque folk approach that demonstrates utterly mesmerizing results, psychedelic, electric guitars, sitars, bongos, swirling multi-tracked vocals that sound like prime era Fairport Convention/Pentangle/Trees and the 1st two Pink Floyd albums. It is of that pedigree. A holy grail LP that has been near impossible to locate for over 40 years. Beautifully re-mastered, its presented here in its first ever reissue. Limited ed. of 500 copies.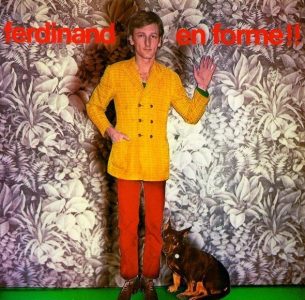 FERDINAND RICHARD – En forme ! – LP – 12 euros
Hilarant et incroyable projet du chanteur d'Etron Fou Leloublan !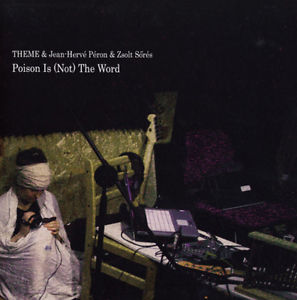 THEME & Jean Hervé Pérou & Zsolt Sorés – Poison Is (Not) The Word – LP – 12 euros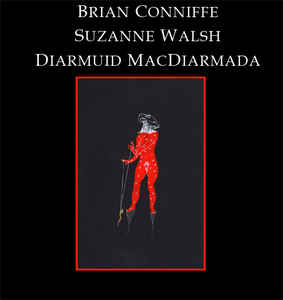 BRIAN CONNIFFE / SUZANNE WALSH / DIARMUID MACDIARMADA – LP – 12 euros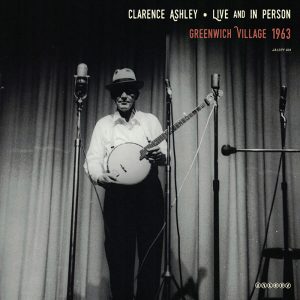 Ashley, Clarence – Live and in Person LP – 15 euros

Clarence Ashley: Live and In Person is the first all-new album in over 50 years by the legendary singer and banjo player who helped introduce old time country music to audiences throughout the nation. Clarence Ashley (1895-1967) recorded for Columbia Records in 1929, was featured on Harry Smith's "Anthology of American Folk Music" in 1952, and toured the US in the 1960s.
Jalopy's vinyl-only release was produced in 2016 by Peter K. Siegel, from tapes he personally recorded in 1963 at the Greenwich Village folk club Gerdes Folk City. All 14 tracks are being released for the first time on March 1, 2017. John Cohen, founding member of The New Lost City Ramblers, wrote the liner notes and provided never-before-seen photographs of Ashley in Greenwich Village. A 16-page illustrated booklet includes additional notes by Peter K. Siegel and Eli Smith.
Live and In Person is Clarence Ashley's first and only live album. He is accompanied on the album by guitarist Tex Isley, a member of Charlie Monroe's Kentucky Partners.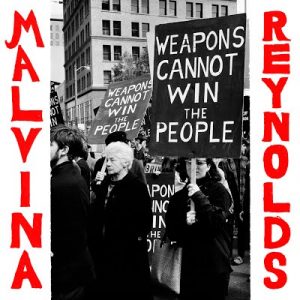 Malvina Reynolds – S/T LP – 12 euros

A timely record, if there ever was one. Malvina Reynolds started writing songs in her late forties and her first LP came out in 1962. A labor organizer and activist in a lot of other movements, Malvina wrote many beautiful songs and was greatly admired by Bob Dylan. She is best known for her tune « Little boxes » and for appearing on Sesame Street frequently as the character « Kate ». Here we have 12 unreleased gems by Malvina – demo's she made in the mid 1970's that have never seen the light of day! And – the good news is – they're great! Songs about the woman's, gay, race and labor struggles and a couple love songs too. Just Malvina and guitar (and one song with her daughter Nancy and piano). Limited edition of 500 copies. A co-release with our friends at Singasongfighter.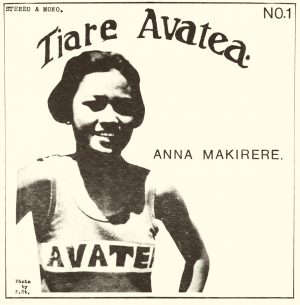 Anna Makirere – Tiare Avatea LP – 15 euros (STREAM)

The lone recordings of teenaged vocalist Anna Makirere of Rarotonga, Cook Islands. Sung in close harmony in Māori Kuki Airan, Tiare Avatea pairs Makirere's casual yet masterful vocalizations with virtuoso accompanists. Somewhere between slack-key and flat-picked, the brilliant guitar work is seasoned tastefully with sunburned effects. Translating literally to "Afternoon Flower," this radiant collection of originals and traditionals was issued regionally on cassette in 1981. It remains a unique look into Cook Islands sound and style.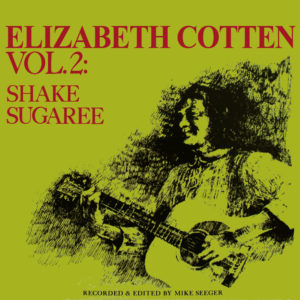 Elizabeth Cotton – Shake Sugaree LP – 17 euros (VIDEO)

Elizabeth
Cotton's second and most varied LP. Features some her greatest performances.
Elizabeth
Cotten
is one of the absolute best folk musicians of all time and this is an essential document. Blues, ballads, breakdowns and folk songs as only
Elizabeth
could play them. This is a limited edition with a « tip on » cover and 180 Gram vinyl.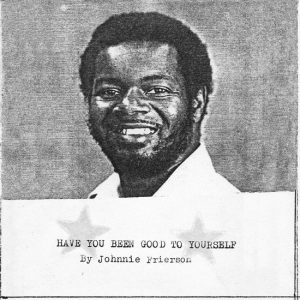 LITA – 050Johnnie Frierson – Have You Been Good To Yourself? LP – 18 euros

You may be wondering, why is Mississippi distributing a Light in the Attic release out of nowhere? Well – this record is so good and so up our alley, we had to feature it on distro list to make sure our customers were aware of it.
Johnnie Frierson was soul singer Wendy Rene's brother – penned the all time great « After Laughter Come Tears » with her and sang in her back up band – the Drapels. Here we find Johnnie's home recorded material originally released on cassette in the early 70's. Unusual gospel and affirmation songs played solo on electric guitar and lightly stomping and tapping foot. These are incredibly intimate and beautiful recordings not to be missed! The song writing is top notch and it bleeds with soul and sincerity like you won't believe. « Tip on » cover and liner notes included.
More Johnnie to come soon! A major artist to be reckoned with…..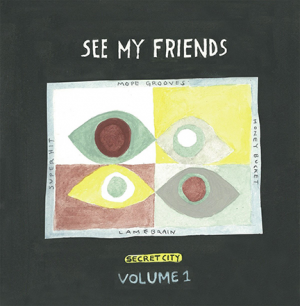 V/A – See My Friends Comp. – Secret City Volume 1 LP – 12 euros

In an effort to support some local bands who loom large in the Portland musical waters, Mississippi is offering some local modern weirdness for distribution for a limited time.
Pop document of 4 PDX bands. Independently and collaboratively written, recorded, and assembled in rapidly gentrifying inner SE PDX, wherein despite old-guard punditry and escalating defections to New York and Los Angeles music continues to not be extinct, flourishing here and elsewhere as of press time February 2016. Featuring two tracks each from MOPE GROOVES, HONEY BUCKET, SUPER HIT, and LAMEBRAIN.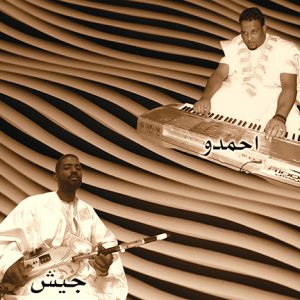 Jeich Ould Badu and Ahmedou Ahmed Lewla – Top WZN LP – 15 euros
Instrumental synth and lute from the Sahara desert. Playful electronic drums combine with gothic tinged organ freakouts and quivering electric "banjo" to create an anachronistic trance music. Mauritanian WZN (literally "instrumental music") has emerged as pop music, blaring out of taxi cabs and cassette shops throughout the country. These are two of the genres biggest stars: griot Jeich Ould Badu, playing a hacked traditional lute with built in phasers and pre-amps, and synth wizard Ahmedou Ahmed Lewla, on an Arabic scaled pitch bending keyboard. Hypnotic and infectious, transporting Mauritanian classical music into technological futures, like a drug free baroque rave under the open air of the Sahara. Originally released on cassette, this is the first international release ever of the celebrated regional genre. Vinyl edition of 500 with handmade covers.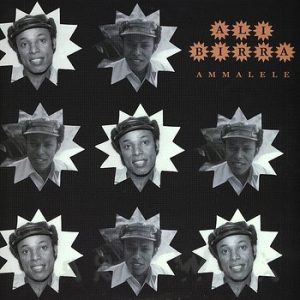 ALI BIRRA – Ammalele – LP – 10 euros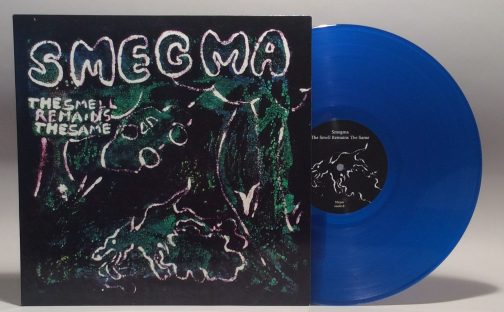 Smegma – The Smell Remains the Same (Singles 90 – 95) LP – 10 euros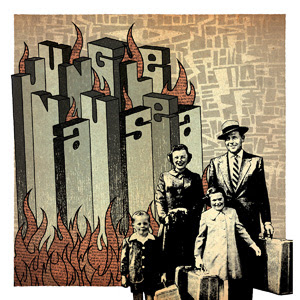 Jungle Nausea -« S/T » LP – 14 euros
Jungle Nausea formed at the dawn of the 80s when some members of SMEGMA recruited other Portland new-music enthusiasts (including poster artist Mike King) for a project that would combine punk, new wave, American roots music, and a sense of humor. They weren't much like the other local bands of the era, but that wasn't what they were going for. Instead they found their own twisted path, playing the heck out of their mix of conventional and homemade instruments and getting unintended sounds out of their rhythm machine. The live shows were few, but incredibly memorable. This release combines their 1982 EP in its entirety, and a whole side of unreleased live and studio tracks. All tracks engineered by the legendary Mike Lastra of SMEGMA.
Co-released by Community Library LIMITED TO 600 COPIES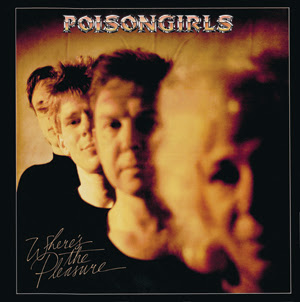 Poison Girls -« Where's the Pleasure » LP – 14 euros
First released in September 1982 on their own Xntrix Records label, 'Where's The Pleasure' was described by Johnny Waller in the magazine Sounds as « The last great punk record ». The record came out of a period of change for Poison Girls. A new house, a new bass player, a completely new set, and, with it, a determination to challenge the expectations of their audience. What resulted is an outstanding collection of songs. Vi Subversa's lyrics seamlessly make the personal political, and the political relevant to everyday life. The music bristles with inventiveness. What we hear is a band at the top of their game, exploring different styles and enjoying themselves in the process. It is Poison Girls flexing their musical muscles, rediscovering their roots, and connecting with the true spirit of punk, which is of course, unbridled, messy and adventurous creativity. 'Where's The Pleasure' is a truly wonderful achievement by a truly unique band. LIMITED TO 1000 COPIES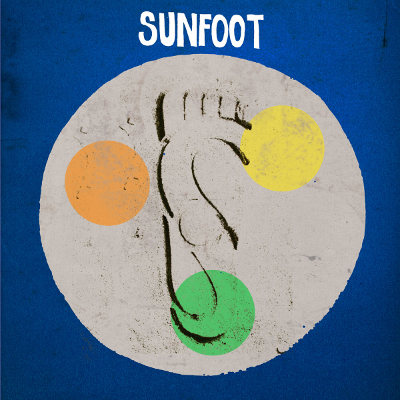 MRP – 087
Sun Foot – Round dice fried combo LP – 12 euros (STREAM)
Contemporary art rock band. A strange mix of minimalism, catchy pop music and damage. Sun Foot are a true underground band worthy of recognition. The drums suggest a drone and simplicity somewhere between Bo Diddley and Tibetan music. The angular guitar and bass are somehow easy to listen to and…dare I say…fun. This LP is a distillation of Sun Foots song catalog – a « greatest hits » of sorts and nice introduction to their progressive world.
Recorded and produced by none other than Joe Goldring (of The Enablers and producer of many San Francisco bands) at Coast Studios. Album cover designed with heavy art contribution by David King, designer of the iconic CRASS symbol. Ron Burns (formally of Smog, Hot Spit Dancers ), Chris Johanson (visual artist, formerly of San Francisco's Deep Throats) and Brian Mumford (Dragging an Ox through Water, Jackie-O Motherfucker) make up Sun Foot. Co release with Awsome Vistas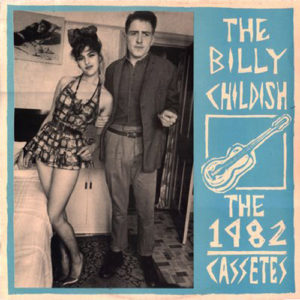 Billy Childish – The 1982 Cassettes LP – 14 euros (EXTRAIT)
Charging up the hill towards our summit endpoint, we'd like to conclude this Medway reverie with
BILLY CHILDISH's first solo album, recorded in 1982 but issued in 1988 by Hangman. Raw, uncompromising,
and putative, lonesome and hypnotic and savage. This and the Jack Ketch LP are two that we know Medway
enthusiasts will be happy to see included here. Remastered from the original tapes and pressed in a one-time
edition of 500 copies.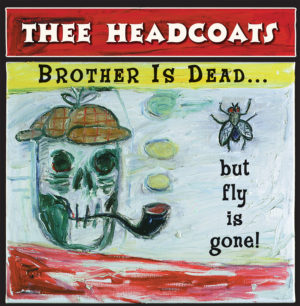 Headcoats – Brother Is Gone….But Fly Is Dead LP – 14 euros (EXTRAIT)

Incendiary covers set from THEE HEADCOATS, wherein they take a walk with the ghosts of all manner of punk standards. Remodernist takes on the Clash, Buzzcocks, Johnny Moped, Electric Eels, ATV, Small Faces, Bo Diddley, and many many more. Remastered from the original tapes and pressed in a one-time edition of 500 copies.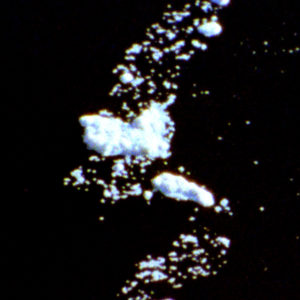 Crystal Myslajek -« Circadia » LP – 14 euros (STREAM)

Captured in the depth of a Minnesota winter in a room equipped with two grand pianos, Crystal Myslajek produced the six track opus that is Circadia. Circadia is a contemplative, intuitive and luminous album of slowly unfurling arrangements for piano, voice, bass, drums and modular synthesizer. Myslajek (formerly of ethereal art-rock trio BRUTE HEART) is a Minneapolis-based performer and composer. Her compositions blend haunting vocals with minimalist classical piano, punctuated by bowed and plucked double bass, and sparse percussion. The sweeps and tones of a modular synthesizer articulates the colors already present in this modern achievement of musical production. Featuring Liz Draper (double bass), Chris Hepola (percussion and piano), and John Marks (modular synthesizer).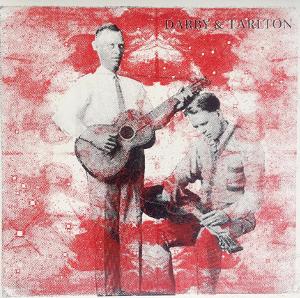 Darby and Tarlton – S/T LP – 14 euros (EXTRAIT)

Some of the more blues inflected country performances of the late 1920's – ear;y 1930's were made by Darby and Tarlton. This LP is a collection of some of their finest tunes. Very popular in their time, the pair recorded tons of blues, country ballads, and standards. Jimmy Tarlton's voice sours in the higher registers while Tom Darby holds it down with his almost droney low registered voice.Both play some fancy slide guitar work that veers towards the Hawaiian sound to accompany these severe emotional duets. Hit's include « Down in Georgia on a Hog », « Birmingham Jail », « Lonesome in the Pines », « The Rainbow Division », « My Little Blue Heaven » and many more.
Limited one time pressing of 500 copies, housed in a beautiful silk screened cover. Available only direct to stores.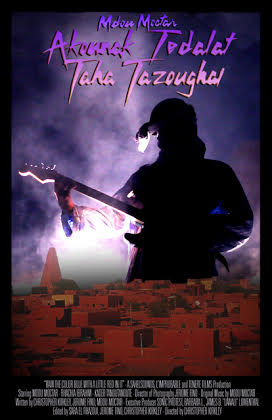 Akounak Tedalat Taha Tazoughai – DVD – 15 euros (TRAILER)
The first ever Tuareg language fictional film, based on the legendary rock-u-drama "Purple Rain," Akounak explores the world of a musician trying to succeed in the raucous subculture of the Niger guitar scene. The protagonist, real life musician Mdou Moctar, must battle fierce competition from jealous musicians, overcome family conflicts, endure the trials of love, and overcome his biggest rival – himself. Carried by stunning musical performances from Mdou, the film is a window into modern day Tuareg guitar and an experiment in participatory ethnographic filmmaking. In Tamashek with English and French subtitles; 75 minutes, all region DVD, NTSC format. Limited edition of 1000 copies.
V/A-Fanafody LP – 10 euros
The second volume of recordings in our series of Madagascar music. From the archives of Montreal recordist, Charlie Brooks. While containing some similar artists as volume one, Fanafody focuses more on his second trip through the island during 2002 featuring violin players and throat breathing singers. Includes extensive photography and liner notes booklet.
NEO BOYS – Sooner or Later – 2xLP (coprod Mississippi & K Records) – 16 euros (stream)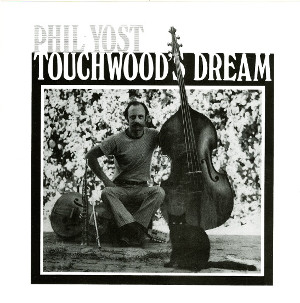 PHIL YOST – Touchwood's Dream – LP – 15 euros (STREAM)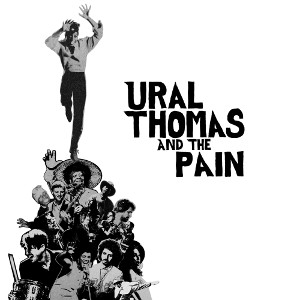 URAL THOMAS AND THE PAIN – 2xLP – 22 euros
At last! A new LP by Portland's own
Ural
Thomas
and the Pain!
Ural
has been working hard since the late 1950's making soul music. This LP is a showcase for his new band, the Pain, as well as an overview of his storied career. Record A features
Ural
and the Pain ripping through some of their best material. A full tight soul band, in the tradition, backing up a truly great soul singer with his powers still intact. Record B features a career overview of
Ural
's work – from the early 1960's through to 1970. Rocking R & B, soulful ballads, and an « experimental » track.
Also included is a booklet with archival photos and a long interview with
Ural
where in he touches on his times opening for Otis Redding and James Brown, working in the Portland community, building a house out of things he dragged out of the Willamette River and much more.
Very limited edition of this LP. 950 available worldwide. Gatefold old school « tip on » cover with a booklet. One of Portland's most beloved live bands LP premiere. Don't sleep on it!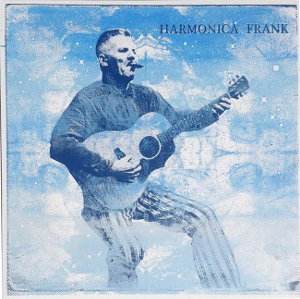 Harmonica Frank – S/T LP – 14 euros (EXTRAIT)

One of the more curious country / blues / early rock n' roll performers – here we have a collection of all of the recordings of Harmonica Frank made between 1951 and 1954. Frank plays many types of folk music and is a mimic, effortlessly switching from humorous hillbilly ballads to deep country blues. With his self-taught harmonica technique, he was a one-man band, able to play the instrument without his hands or the need for a neck brace. While also playing guitar, he perfected a technique of manipulating the harmonica with his mouth while he sang out of the other side. He could also play harmonica with his nose and thus play two harmonicas at once. On this LP we find early proto rock and roll, country blues, weird humorous recitations (with generous « eephing » solos), and some country music. This record might be difficult for some to listen too….
Limited one time pressing of 500 copies, housed in a beautiful silk screened sleeve.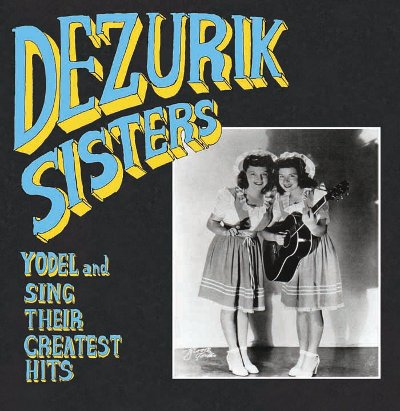 MRP – 062 DeZurik Sisters – Sing and Yodel Their Greatest Hits LP – 13 euros
(
STREAM
)
The Dezurik Sisters (Also known as the Cackle Sisters) were Carolyn and Mary Jane Dezurik – two absolutely amazing sisters with soaring voices that must be heard to be believed. Here we have the first ever LP of tracks by these two incredible entertainers. The ladies sing, yodel and cackle some of the most impressively acrobatic vocal performances you will likely ever hear in your life. Beautiful and novel country tunes to warm your heart and make you feel alright. This LP contains the only 3 78's released by the Dezurik's as well as selections from their radio broadcasts as the Cackle Sisters. A great unsung but important chapter in the history of country music. Old school « tip on » cover and liner notes with archival photos and interviews.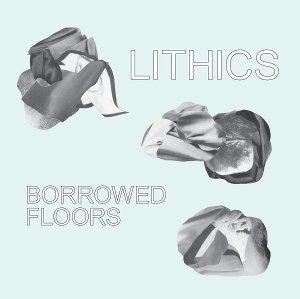 Lithics – Borrowed Floors LP – 14 euros (STREAM)

Lithics is a four person minimalist punk band from Portland, Oregon formed in late 2014. Over the last year and a half they have refined a sound focusing on interlocked bass and drum rhythms paired with shrill guitar counterpoint and stark female vocals. While counting Wire, The Fall, Devo, Pylon, The Shadow Ring, and Captain Beefheart's Magic Band as reference points, the band's concerns are contemporary and urgent. An injection of uptight, nervous energy into the reverb drenched complacency of today's musical underground. « …basically the stuff of my post-punk dreams, with needles-and-pins guitar lines jabbing and competing for space with minimalist, meditative bass/drums synchronization and coolly detached female vocals that drift somewhere between the twin inspirations of Allison Statton of Young Marble Giants, and Vanessa Briscoe of Pylon. » – Erika Elizabeth, Maximum Rock 'n' Roll #392.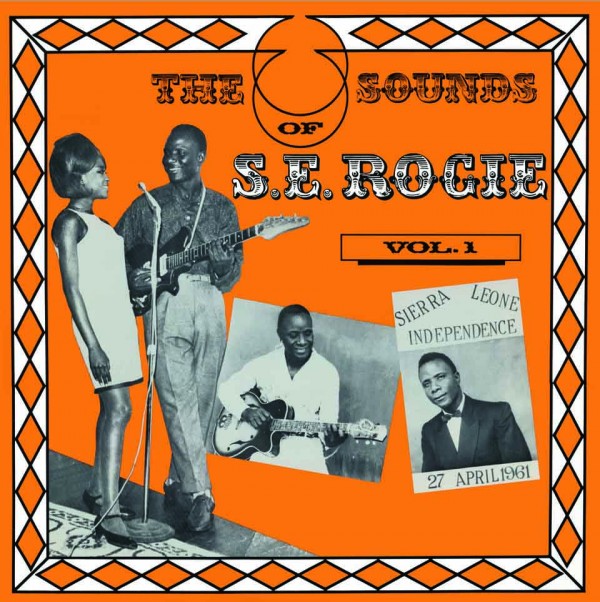 MRP-050 S.E.ROGIE – The Sounds Of S.E. Rogie LP – 12 euros (audio)
At last! A reissue full LP of the legendary Palm wine guitarist SE Rogie's early work. Truly beautiful songs from the 1960's ranging from sweet acoustic solo numbers to blazing full band electric music. SE Rogie had a very long & pioneering career in Sierra Leone. His songs are some of the most beautiful ever – gentle & lilting timeless melodies. One of the greats. A co-release with our friends at the Domino Sound label.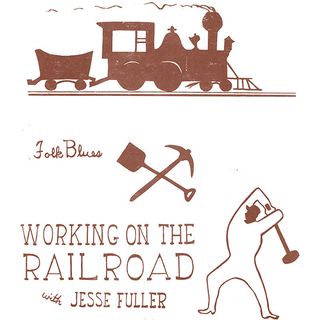 JESSE FULLER – Working on the Railroad – 10 » – 12 euros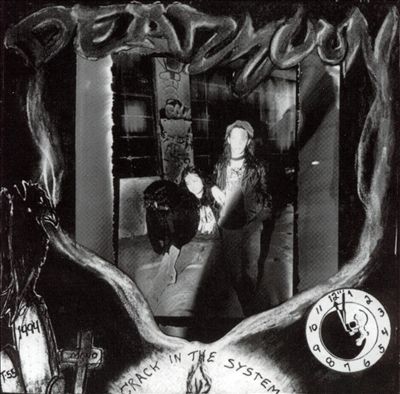 DEAD MOON – Crack in the system – LP – 1994 – 12 euros (STREAM)
A true Dead Moon classic. One of their most beloved LP's. Features the mega hit 'It's Okay' along with other classics like Day After Day,
Cast Will Change, Unknown Passage, and the best version of TImes They Are Changin' ever recorded! All hits, no misses on this one.
Timeless. Lovingly remastered by Timothy Stollenwerk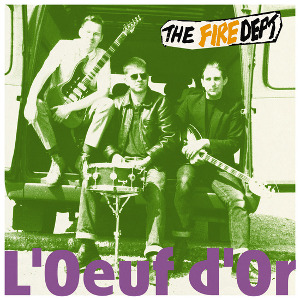 The Fire Dept – L'Oeuf D'or LP – 14 euros (EXTRAIT)
Fire Dept (out of Cambridge) burn it down on both sides of this (their debut) album, lost in time and packed with ace songwriting, molten guitar playing, and covers of bands that are still unknown to squares in this so-called sophisticated age which we now find ourselves. Recorded at Toerag, produced by Billy Childish (who also did the sleeve art), and issued on his Hangman's Daughter label in 1995. All hail Fire Dept. Reissued in close collaboration with Billy Childish, Neil Palmer and Damaged Goods Records. Limited edition of 500 copies.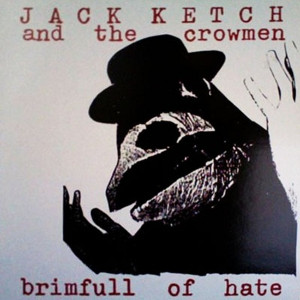 Jack Ketch & the Crowmen – Brimfull of Hate LP – 14 euros (EXTRAIT)
Possibly the most sought-after Billy Childish related LP, Jack Ketch & the Crowmen were (to our knowledge) a one-off group, with Billy, Bruce and Bertie out of the Milkshakes. Brutal basement executioner styles abound here, dark songs from a dark place. Incredible and mysterious, not surprising for a group named after Britain's most infamously inept hangman. For the believers. Reissued in close collaboration with Billy Childish, Bruce Brand and Damaged Goods Records. Limited edition of 500 copies.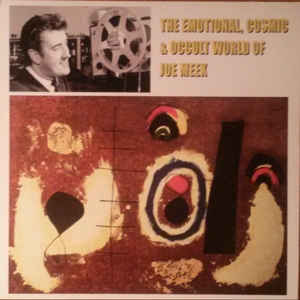 V/A – The Emotional, Cosmic & Occult World Of Joe Meek LP – 12 euros (STREAM)

A trip through the productions of pioneering genius Joe Meek. Here we have a mix of hits that have appeared on comps before and real out there obscurities. Designed to be highly listenable. Never a dull moment amongst these songs that cover subjects close to Joes' heart such as Vampires, Love (and the lack of it), Death, Outer space, the Human soul, Buddy Holly, and more. Artists featured are The Blue Rondos, The Blue Men, Jason Eddie and the Centremen, The Sound Offs, The Moontrekkers, Johnny Leyton, The Cryin' Shames, Mike Berry, The Outlaws, Chick Lewis, Glenda Collins and even Joe himself warbling out a tune.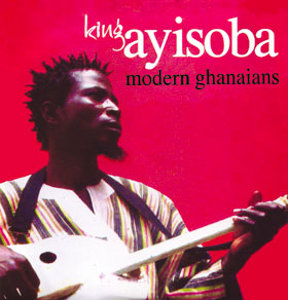 KING AYISOBA – Modern Ghanaians – LP – 12 euros (EXTRAIT)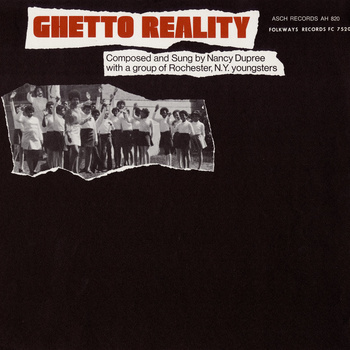 NANCY DUPREE – Ghetto Reality – LP – 13 euros (STREAM)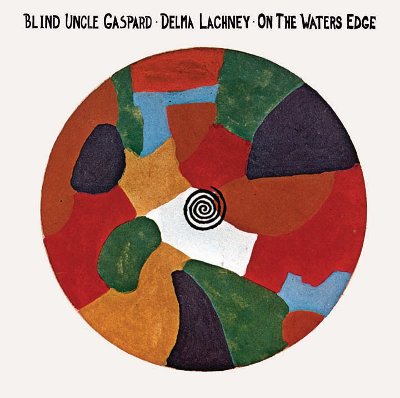 MRP – 069 Blind Uncle Gaspard and Delma Lachney – On The Waters Edge LP – 12 euros
(
STREAM
)
12 great songs recorded by two of Cajun musics finest and most unusual artists – Blind Uncle Gaspard and Delma Lachney. All songs originally released on 78 in the late 1920's. Fragile and dignified performances with French vocals accompanied by guitar or fiddle or sometimes both. Impeccable ballads and breakdowns. Old school 'tip on » cover.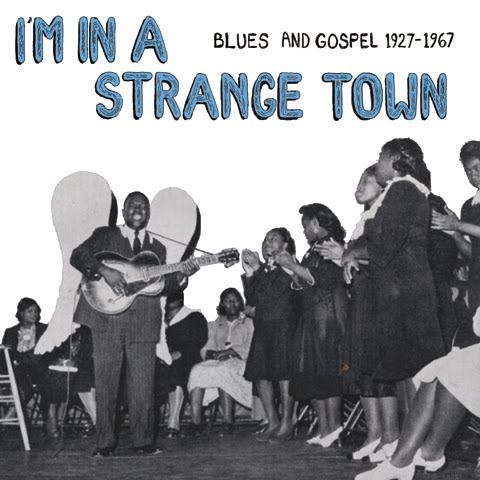 V/A – I'm In A Strange Town – LP – 12 euros
Compilation of top notch Gospel and blues recorded between 1927 and 1967. A mix of very well known artists such as Blind Lemon Jefferson, Gary Davis and Robert Wilkins and more obscure folks like John Lee and Charles White. A record filled with some of Mississippi Records favorite recordings – ripping guitar work outs, soulful ballads, loping drunken jug bands and more. All songs are on the theme of travel, death and transcendence. Got an existential crisis? This may be the record for you.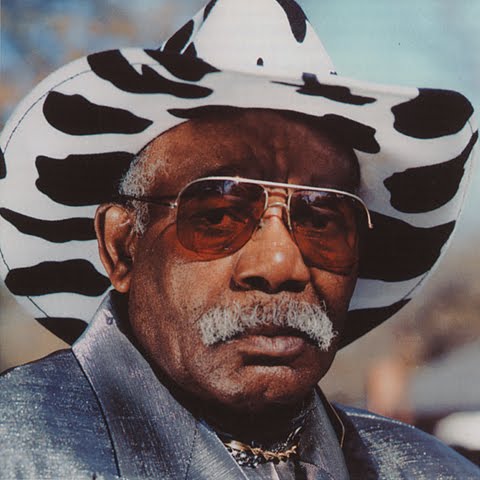 Isaiah Owens – You Without Sin Cast The First Stone – LP – 13 euros
A truly unique Gospel stylist – Isaiah Owens plays guitar and sings in his own very distinctive and otherworldly way. Isaiah plays loud and with quite a bit of dissonance, his voice floating above beautifully. This LP features some of his finest performances – captured from his radio broadcasts in Montgomery Alabama and from studio recordings. We are very proud to present this material. Liner notes by Kevin Knutt (of the greatest radio show of all time – Sinners Crossroads, as well as the Case Quarter label)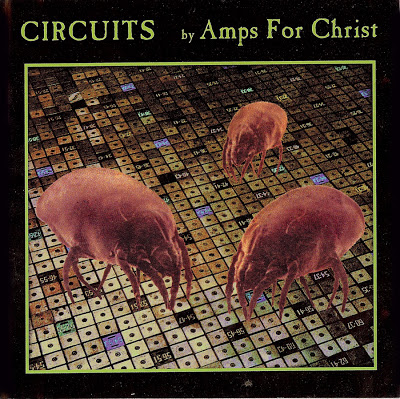 AMPS FOR CHRIST – Circuits – 2xLP – 16 euros
(download)
« Circuits was originally released in 1999 on the Vermiform label. It was well received, even charting on CMJ. Comprised of stellar originals, Scottish, English and North American folk songs and Child ballads, biblical lore, and choice pop folk cover tunes, Circuits is singular in its approach. Heavily referencing Steeleye Span and Pentangle's moves in working with songs of the British Isles, as well as Jean Ritchie and North American Appalachian songlines in general, as well as DIY nosenik modalities, AFC uniquely adds to the history of these songlines. This reissue puts Circuits on vinyl for the first time as a deluxe double LP with a gatefold cover and a full bonus side of unreleased material . Circuits includes AFC collaborator Tara Tavi (ex-Blue Silk Sutures, Bastard Noise, Savage Republic, currently of Auto Da Fe) who plays yangqin (Chinese hammer dulcimer) and sings. Former Man Is The Bastard drummer Joel Connell plays tablas and percussion
SA-01 V/A – The Widow's Joy LP – 11 euros
Sound American and Canary Records collaborate for « The

Widow

's

Joy

: Eastern European Immigrant Dances in America 1925-1930″, the first release of Sound American Records. Canary Records curator Ian Nagoski has crafted the ultimate Lemko party record as a labor of love for the forgotten music of the Austro-Hungarian diaspora in the midwest region of the United States. « The

Widow

's

Joy

 » with a cover by Mississippi Records' Eric Isaacson features the music that helped immigrant coal workers and laborers from the Austro-Hungarian region of Europe and moved to Illinois, Ohio, and Pennsylvania to work, live, and dance. Built on the backs of these workers, America has forgotten a large part of their musical culture, which has been overshadowed by more indigenous musical forms like blues, jazz, gospel, and folk musics from Appalachia. In a bid not to supplant these rich musics, but to add more to the story, Nagoski has tirelessly scoured huge collections of seemingly lost and forgotten 78 rpm records to rediscover and bring to light lost cultural gems like those found on « The

Widow

's

Joy

 » and his recent smashing success, « To What Strange Place: The Music of the Ottoman-American Diaspora 1916-1929 »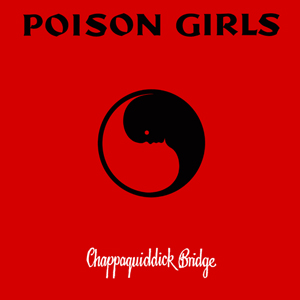 POISON GIRLS – CHAPPAQUIDDICK BRIDGE – LP+1 Sided 7″– 14 euros(STREAM)
CHAPPAQUIDDICK BRIDGE, the bands first full length, was originally released on Crass Records in 1980 and featured the same lineup as HEX. And like Hex, it shared the producer/engineer team of Penny Rimbaud and John Loder. This record sees Poison Girls at their most experimental stage. The songs dig deeper into the connections between the personal and political. Starting with an uncredited version of 'State Control' (one of the bands punkiest crowd pleasers) done in an 'unplugged' style, and ending with the similarly stripped down 'Tender Lover', this album broke all the rules of what a 'punk' album should sound like. The songs are long. There are extended sonic workouts and codas, using synths, abused studio effects, electric violin, acoustic piano as well as 'random' electric guitar sounds and vocals. The mix has thundering drums up front that power the songs, and help create a barrage of rich sound.The lyrics speak of love, power, sexual politics, war and peace and most things in between. This is Vi at her most poetic, but with a razor sharp insight, and not holding back on using it. A truly original album. If it was removed, lost or destroyed, your original copy of Chappaquiddick Bridge came with a one-sided flexi disc containing the anthem « Statement ». This 2014 reissue also includes « Statement » as a proper one-sided 7″ vinyl. Sturdy tip-on gatefold cover.
SHADY AND THE VAMP – As we told you earlier – 10 » – 12 euros (STREAM)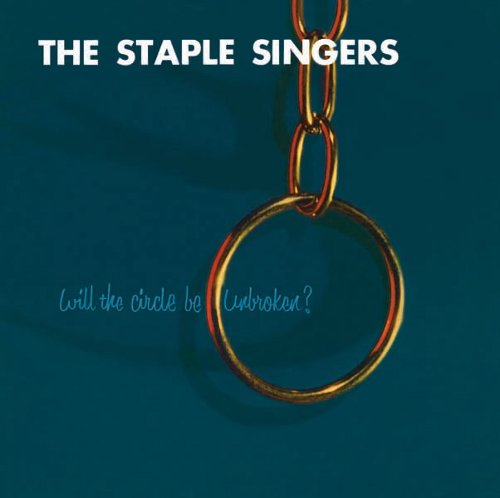 MRP-076 Staple Singers – Will The Circle Be Unbroken? – LP – 12 euros (STREAM)
The second Staple Singers LP reproduced just as it was originally released in 1961. Includes the seminal version of « Will The Circle Be Unbroken », the intense recorded live in church « Too Close », the uplifting « Don't Knock », and the stunning « Downward Road ». Spare and perfect arrangements featuring Pops Staples tremelo guitar, minimal percussion and the voices of the Staple Singers. A true masterpiece of Gospel music. Old school « tip on » cover. Two inserts – a small press photo and extensive liner notes by Opal Nations with archival photos. A co – release with Yeti Records.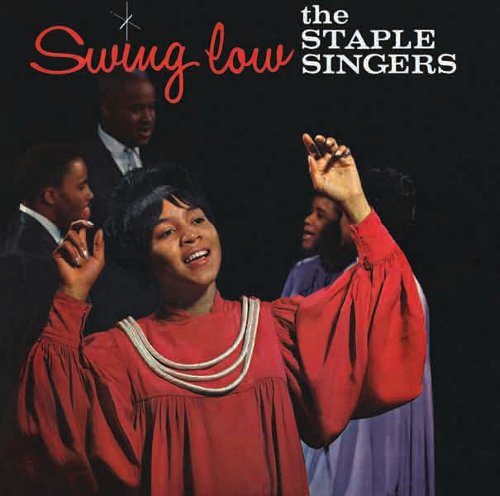 MRP-078 Staple Singers – Swing Low – LP – 12 euros (STREAM)
The third Staple Singers LP reproduced exactly as it was originally released in 1962! Some of the Staples finest songs including « I've Been Scorned », « This May Be The Last Time », « The Day Is Passed And Gone » and « Two Wings ». Spare arrangements with Pop Staples stunning guitar work at the front, sparse percussion and the angelic voices of the Staple Singers. One of the great masterpieces of gospel music. Old school « tip on » cover. Two inserts – a small press photo and extensive liner notes by Opal Nations with archival photos. A co-release with Yeti Records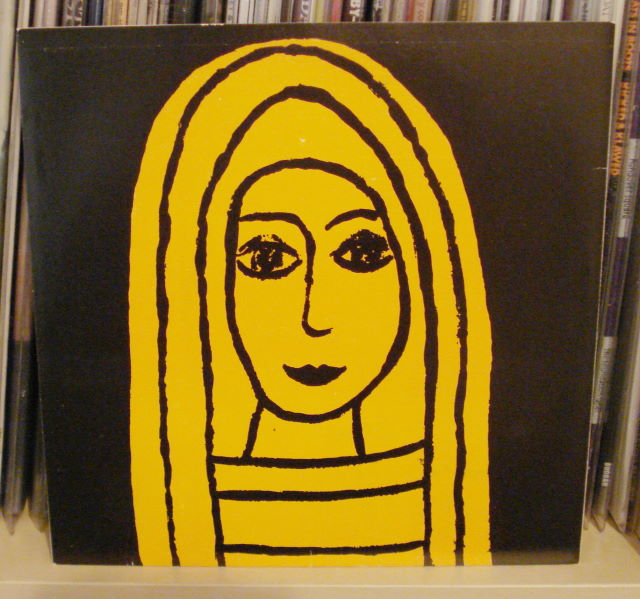 ONE OF YOU – LP – 12 euros
A fascinating and unique collection of music by a Czech immigrant to Canada who wishes to remain anonymous. Side A contains tracks from 3 singles originally released on her own Scarab label in the early '80s, two under the name One of You and one credited to The Triffids. The One of You tracks are mournful and quietly intense, really something special. Mostly just organ and voice, they resemble a mix of outsider minimal Goth and a Czech-accented Nico, maybe. The instrumental Triffids tracks are slightly less spare, adding a touch of synth and percussion to the mix, and ending up a bit like low-key basement prog. Side B consists of Czech-language guitar-based demos recorded in the late '70s, and shows a bit more of an Eastern European folk-music influence, with occasional subtle folk-psych tinges and some spooky reverb. Amazing stuff. – Tony Coulter (WFMU) Comes with insert with lyric translations. Limited edition of 500