Vous trouverez dans cette section les imports et les rééditions. Ces disques sont pour la plupart commandés auprès de Mississippi Records à Portland. Je suis obligé d'augmenter un peu les prix, ça m'emmerde, mais du fait du taux de change avec le dollar qui est de moins en moins à notre avantage et de l'augmentation des tarifs des services postaux, je n'ai pas eu le choix, à moins de perdre de l'argent…
Précision pour les distros : je ne fais pas d'échanges avec ces disques, et ne peux pas faire de prix de gros.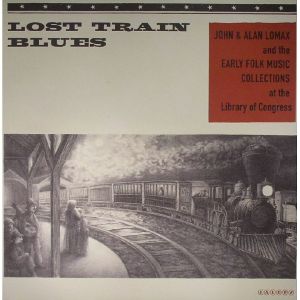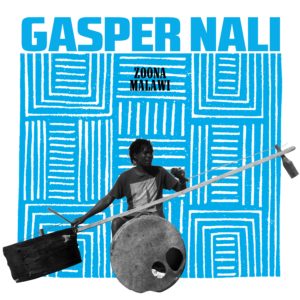 GASPER NALI – Zoona Malawi LP – 16 euros
Limited one time edition of 500 copies. Beautiful silk screened covers.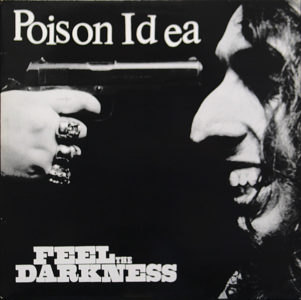 Poison Idea – Feel The Darkness double LP – 22 euros
Poison Idea's 1990 classic Feel The Darkness album has been remixed and remastered and is now available on a 2 LP Set which also includes singles, B-sides, some choice covers, and outtakes. The classic lineup of Jerry A, Pig Champion, Myrtle Tickner, Mondo and Thee Slayer Hippy. Beautiful cover with silver foil and liner notes. DELUXE Limited edition.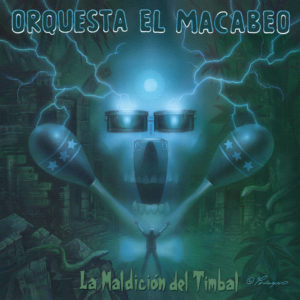 ORQUESTA EL MACABEO – La Maldición del Timbal – LP + CD – 10 euros (STREAM)
V/A MATADO POR LA MUERTE – Punk de Ecuador 80s 90s – LP – 10 euros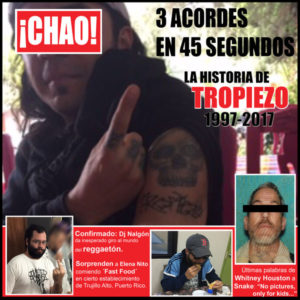 3 acordes en 45 segundos: La historia de Tropiezo (1997​-​2017) – LP – 10 euros (STREAM)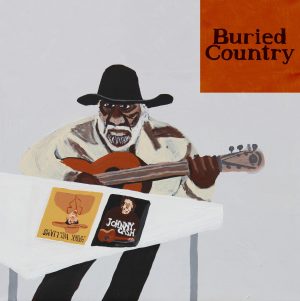 V/A – Buried Country LP – 14 euros

Compilation of Aboriginal Australian country music. When we say country, it is a broader category than you might imagine. This LP contains all kinds of sounds. The cosmic organ driven dream song of Black Allan Barker, the droney intensely political Glararrwuy Yunupingu,the straight up rocking Warumpi Band, the ballad singing of Maisie Kelly, the down home pop of Bobby McLeod and much much more. A diverse cross section of Aboriginal « country« . All of this material has never been reissued on vinyl before. Political and powerful songs from communities throughout Australia. This is a truly unique LP. Comes with extensive 36 PAGE liner notes and photos. A co-release with our friends Flipping Yeah Records.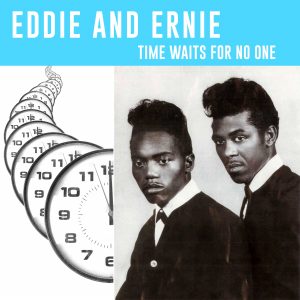 Eddie and Ernie – Time Waits For No One LP – 14 euros
The first ever vinyl LP compilation of songs by the great Eddie and Ernie! The duo produced tons of great singles throughout the 60's and early 70's. This LP features a couple dance numbers, but mostly slow dramatic soul ballads reminiscent of the best moments of more well known acts like Sam and Dave and Otis Redding. Some pretty eerie soaring vocals and existential lyrics of the highest order. Under appreciated in their time, Eddie and Ernie are two of soul musics greatest talents! Old school « tip on » record cover and classy black inner sleeve. One time limited pressing.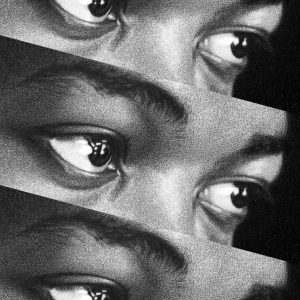 V/A – Looking Back LP – 14 euros
This compilation features Gospel side by side with soul and R&B songs. Classics by RH Harris, the Simms Twins, The Womack Brothers, The Valentinos, The Soul Stirrers and more. Old school « tip on » cover and a classy black inner sleeve. One time limited pressing.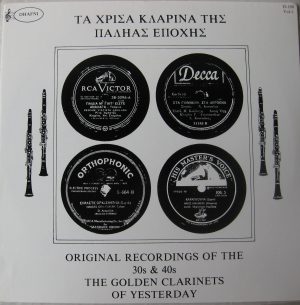 V/A – Original recordings Of the 30's and 40's – The Golden Clarinets Of Yesterday LP – 12 euros

Here's an utterly unique score. In 1978 Dhafni records pressed 500 copies of this LP. It was the first ever LP compilation of Greek 78's. The LP was never distributed widely- only really showing up at local shops in the labels home town – Missoula, Montana. Mississippi has managed to acquire stock copies, sealed, all the way from 1978! And here's the great news – it »s a very good LP! Filled with classic Greek mystical clarinet performances. Highly recommended. Limited stock, so don't hesitate.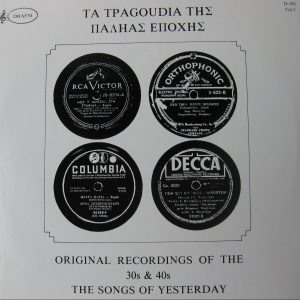 V/A – Original Recordings Of the 30's & 40's, The Songs Of Yesterday LP – 12 euros

Here's an utterly unique score. In 1978 Dhafni records pressed 500 copies of this LP. It was the first ever LP compilation of Greek 78's. The LP was never distributed widely- only really showing up at local shops in the labels home town – Missoula, Montana. Mississippi has managed to acquire stock copies, sealed, all the way from 1978! And here's the great news – it »s a very good LP! Filled with classic Greek Rembetica and folk music. Highly recommended. Limited stock, so don't hesitate.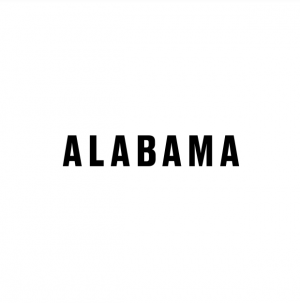 V/A – Alabama / There's A New Day Coming 12″ – 12 euros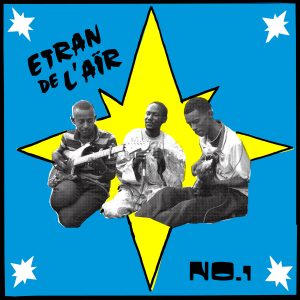 Etran de L'Aïr – No. 1 LP – 16 euros (STREAM)
Based in the Northeast of Niger, Etran de L'Aïr is one of the longest running bands in Agadez. They play a loud and raucous version of Saharan rock, built around burning guitar melodies and crashing drums. Unknown outside of their hometown, Etran is one of the hardest working bands on the wedding circuit, playing on ramshackle equipment in true DIY aesthetic. Bright and mind blowing groove, upbeat and hypnotic. Part surf rock, from a place that is all beach. Debut album, limited edition of 1000 with hand assembled 3-color, old school offset covers.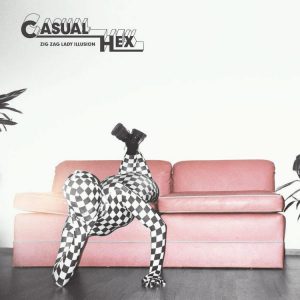 Casual Hex-Zig Zag Lady Illusion LP – 14 euros
Casual

Hex

is a three-piece formed in Seattle, WA, in 2015. Drawing influence from a variety of genres (post-punk, no-wave, noise rock), The band relies on the contrast of heavy, catchy, minimal, and dissonant. It's difficult to draw a direct lineage, but flashes of PYLON, THE CONTORTIONS or early SONIC YOUTH come to mind. Erica's voice is a commanding narration, stern in delivery. Lyrical content is heady and cryptic, encouraging the listener to question human behavior and inspire positive change. Clocking in at 21 minutes, Zig Zag Lady Illusion is as much of a full length as you're gonna get with most songs not even hitting the 2 minute mark. This is

Casual

Hex

's debut on Water Wing and their first effort to be pressed on vinyl. Limited to 300 copies.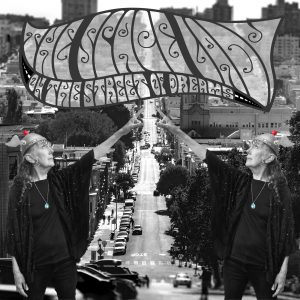 The Space Lady – On The Street OF Dreams LP – 13 euros
Brand new record by the legendary Space lady! The Space Lady started thrilling audiences as a street performer in the late 60's. She honed her craft through the years, creating her own completely unique style of pop music. She plays a casio keyboard with liberal amounts of echo and space effects and sings with as heavenly and sincere a voice as you will ever hear.
This is the Space Lady's master stroke LP – a survey of some of the songs that have served her great live over the years. Includes an amazing cover of William DeVaughn's « Be Thankful For What You Got » (that Gangsta lean song) that is sure to be the low rider hit of the summer.
The Space Lady is a true artist. If you listen with open ears, you will come out a better person for knowing her.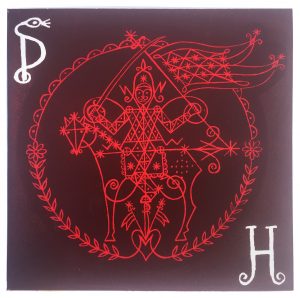 V/A – Divine Horsemen LP – 16 euros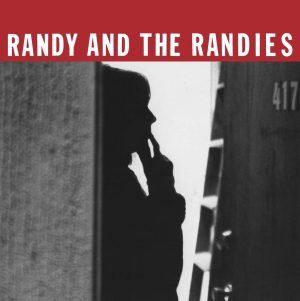 Randy And The Randie's – S/T LP – 16 euros
RANDY AND THE RANDIES, a garage punk band was originally formed in late 1979. They are of the Portland music lineage traced back through Jennifer to FORMICA AND THE BITCHES and the Neo Boys, becoming the strange little brother band to these more famous UNDERGROUND greats.They were privileged to be a part of the early PORTLAND DIY scene, and helped redefine what it meant to be in a band. With instruments provided by FRED & TOODY COLE, the same way many emerging outfits got their start, the band was off and running. Included in Mark Sten's book, ALL AGES: THE RISE AND FALL OF PORTLAND PUNK ROCK, 1977-1981; the band's original cassettes and 8-track recordings were recently remastered by MIKE LASTRA. And, in 2015, Jennifer Lobianco, along with her former band, Neo Boys, were inducted into the OREGON MUSIC HALL OF FAME.
The album was pressed locally at CASCADE RECORD PRESSING in a limited edition: 400 black vinyl, and 100 numbered-white vinyl.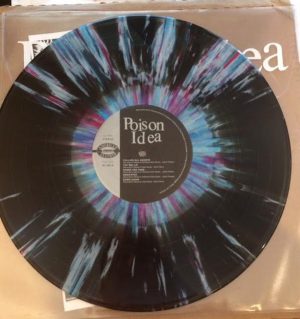 Poison Idea – Calling All Ghosts LP – 13 euros
12 inch one sided, 5-song E.P. with laser etching on one side. 5 songs that feature the last recording session that Poison Idea ever did. Metal, punk, thrash, goth(?) It's all here. Featuring the song "Calling All Ghosts" which was made into a video by VICE guy Brett Roberts, controversial MK-Ultra/'Manchurian Candidate" theme. Beautiful package, this.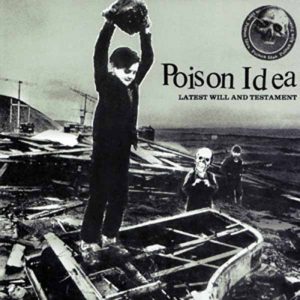 POISON IDEA-Latest Will and Testament LP – 13 euros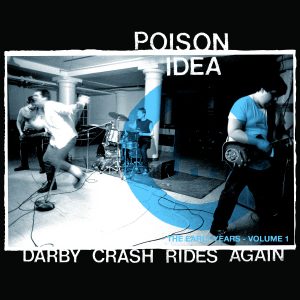 Poison Idea – Darby Crash Rides Again LP – 13 euros
This is a record of the demo tape that started it all. MRR and Pushead championed this as the best there was, when it came out. Extreme. Poison Idea's first demo that was pressed onto an out-of-print single with added KBOO radio broadcasts and assorted live recordings. Full length Blue vinyl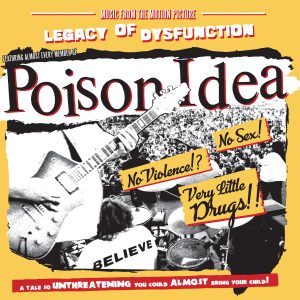 Poison Idea – Legacy Of Disfunction Soundtrack LP – 13 euros
You've seen the movie! Now here's the soundtrack! 'Legacy of Dysfunction' is a ride on the carousel to oblivion, as we time travel back and forth through over 35 years of Poison Idea's rip-snortin', high volume arsenal of hardcore classics (chronological song order, be damned!) All the hits are here. Tunes such as "Plastic Bomb" (Jerry A's Eastern-bloc stomp with that howling chorus), "Just To Get Away" and "Made To Be Broken" are on this record. 'Legacy of Dysfunction' also includes, never before heard, live and studio tracks. The live recordings are incredibly raw sounding (the opening track "Laughing Boy" is relentless), not unlike many of the live Stooges bootlegs released over the years on labels like Bomp! and Skydog. The unheard song 'Names and Numbers' is killer, plus bonuses such as the long out-of-print cover of the Wipers "Up Front" and excerpts of dialogue from the film, let you relive the experience again and again. Available on Vinyl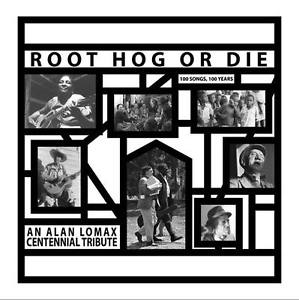 ROOT HOG OR DIE
100 Years, 100 Songs – An Alan Lomax Centennial Tribute – 6 LP Box Set – 90 euros

This set was lovingly compiled by Nathan Salsburg from the Alan Lomax archive's deep well of material. Only top notch recordings. Set features –
– 6 LP's in their own record sleeves highlighting beautiful photography from the Lomax Archive
– Remastered audio by Timothy Stollenwerk
– A 24 page booklet with many photos, an essay by Alan Lomax, a chronology of all of Lomax's field recording trips, and liner notes by Nathan Salsburg.
– A heavy duty standard « candy box » style outer box.
Limited one time edition of 1,000 copies. Bound to go out of print soon, don't sleep on this one!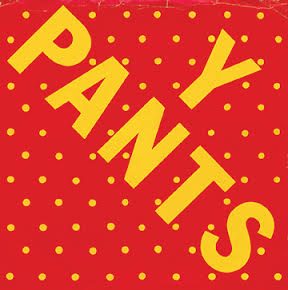 Y PANTS – LP – 14 euros
« Y PANTS was a three-woman New York band: BARBARA ESS, ViRGiNIA (VERGE) PIERSOL and GAIL VACHONS, all visual artists. They played in clubs, galleries and performance spaces between 1979 and 1982. They were "as idiosyncratic, edgy, minimal, wry and literate as post-punk no wave got. Furthermore, the fact that these were three ferocious and formidable females was not to be overlooked."—Wolfgang Staehle,
Gail found a toy piano on the street and started jamming with Barbara on the ukulele. When they were invited to play a few weeks later at TR3 (the short-lived but influential downtown NY music club), they electrified their instruments and recruited the neophyte drummer Verge for percussion on a children's drum set. Their first gig met with an unexpected wildly enthusiastic reception. The instrumentation was then rounded out with Barbara's bass (former bands Daily Life and The Static), an African thumb drum, and a Casio keyboard for Gail. Verge's initial Mickey Mouse toy kit soon fell apart and she cobbled together a modest trap set. They gained a following and soon recorded a four song EP produced by Glenn Branca for 99 Records. They often shared the stage with label mates the Bush Tetras, ESG, Liquid Liquid, Branca and other NYC "downtown" bands. This release includes their four-song debut EP and two songs never before available on vinyl: Magnetic Attraction (previously released on Tellus Audio Cassette), and the mysterious Kung Fu. In a NY Times review, John Rockwell wrote"…what really makes Y Pants a success is the actual sound of the instrumentals—raw and driving yet exotic and imaginative in terms of timbre and minimalist structure."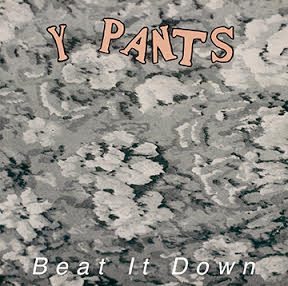 Y PANTS – Beat it Down – LP – 14 euros
After the success of their debut EP, post-punk art rockers Y PANTS performed regularly in NYC and other East Coast venues. In 1981 they toured Europe for six weeks and upon return went into the studio to record their only LP, Beat It Down, released in 1982 on Neutral Records (Sonic Youth, Glenn Branca et al). The album extends the band's signature pared down rollicking minimalism. The 10 songs are varied, using surprising and inventive instrumentation. The music is at once filled with a sense of longing and a fierce ironic rebellion. With exuberant precision they brandish their "toy" instruments and plaintive vocals in emotive expressions of female resistance. In dustedmagazine.com, Seth Watter wrote of the album, "I love the sprightly keyboards of 'The Fly,' the gentle lyricism of 'Lulu,' the anger of 'Beat It Down' that comes through in the music's shambling, atonal jangle. The songs covered a huge range of emotions with an entirely new syntax."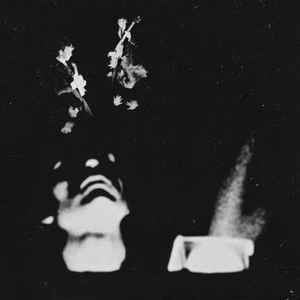 V/A – Anxious Color LP – 12 euros

Amazing compilation of basement and garage dwelling stranger than fiction psych rock recorded between 1966 and 1967. The real underground sound of the 1960's as you've probably never heard it before. People making music by their own rules and influenced more by the spirit realm and the heavy weight of being alive than the pedestrian drug experiences that informed much of the 60's popular music. A bit dark and a bit intense and a bit lo-fi but such is life. Trust us when we say this one is essential. .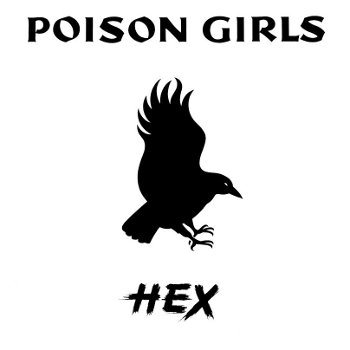 Poison Girls-Hex 12″ 45RPM EP – Water Wing – 13 euros(STREAM)
The Poison Girls were a force of nature. Spat out of the belly of the UK punk scene, the Poison Girls paired up with a band down the street called Crass. The two bands played 100 shows together in the span of three years.They bonded on a conceptual and artistic way to approach punk. The Poison Girls were fronted by Vi Subversa, who was a child in the East end of London during the 2nd World War, an evacuee during the Blitz, became part of the Soho anarchist scene of the 50s, took part in the original CND march to Aldermaston, then a counter culture drop out of the 60s, finally founding herself in the mid 70s, aged 40, with two children, living in Brighton. Vi, along with Richard Famous, Lance D'Boyle and Bernhardt Rebours released HEX in 1979 on the bands own Xntrix label. It was a 12" 45rpm mini album and was released with the help of Small Wonder (Bauhaus, The Cure, Crass), a local independent record label. HEX was later reissued by Crass Records in 1981.The record was recorded at Southern Studios, produced by Penny Rimbaud, and engineered by John Loder, HEX is an extraordinary punk record which featured the group's lineup that was to last for the following 2 years. Cameo appearances included Vi Subversa's offspring Pete Fender and Gem Stone of Fatal Microbes and Eve Libertine of Crass. The album lays out the band's concerns, in Vi's searing lyrics, against a backdrop of deep, beautiful and sometimes scary music. Vi channels the anger and frustrations of any single mother living in what was (and still is) a mans' world. From the opening salvo "If I had my time again, I'd like to come back as a man!" to the final "Reality Attack Reality Attack Reality" the record bristles with a fiery passion and intensity. The lyrics explore the expectations of normality, political correctness, pressures of conformity, pain and mental illness and the horrors of war. The music is diamond hard but with a tender edge, and the whole soundscape is overlaid with 'found' recordings of everyday life. Reissued for the first time in over 30 years with a sturdy tip-on gatefold cover.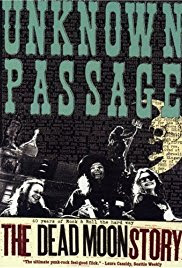 Unknown Passage – The Dead Moon Story DVD – 13 euros

A feature length documentary by Kate Fix and Jason Summers highlighting the wild career of Dead Moon! The opposite of Spinal Tape – this is the realest rock n roll story you'll ever hear and see. Comes with tons of bonus footage extras! Celebrate the whole career of Dead Moon – from the early 60's all the way up to the early 2,000's.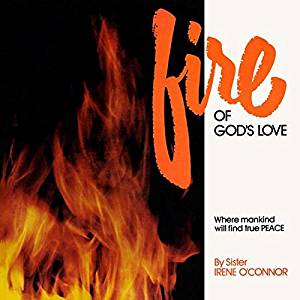 Sister Irene O'Connor – Fire of God's Love LP – 17 euros

Wyrd War has reignited Sister Irene O'Connor's mystical hymns of devotion and delivered them from the outposts of obscurity to be enjoyed once again on vinyl! Recorded by nuns Sister O'Connor and Sister Marimil Lobregat on electric organ, piano, guitar and heavy doses of reverb in 1973 at the Catholic Radio and Television Centre in Sydney, Australia, Fire of God's Love is a haunting musical communion teetering somewhere between Hildegard von Bingen and The Space Lady…on the hills of Meggido! Fans of Wyrd War's previous releases Music From Enchanted Forest and Wizards soundtrack will delight in these twelve sparse and perplexing songs of beatific whimsy and apocalyptic esoterica. Out of print since the 1976 U.S. repress, this extremely limited edition lovingly replicates the original Australian pressing album design and has been masterfully restored by Timothy Stollenwerk. This release is a benefit for Friends of the Columbia Gorge, the only Oregon non-profit entirely devoted to the preservation of one of the Pacific Northwest's most cherished wilderness areas, to support the reforestation and continued protection of Eagle Creek in the aftermath of the September 2, 2017 fire that burned for three months before it was declared contained and extinguished. "Keep this little thought in mind my friend, existence in this world is not our end…"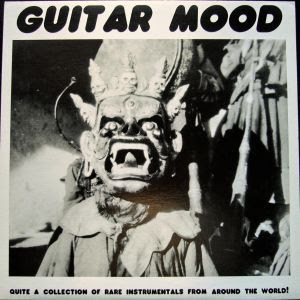 V/A-GUITAR MOOD LP – 12 euros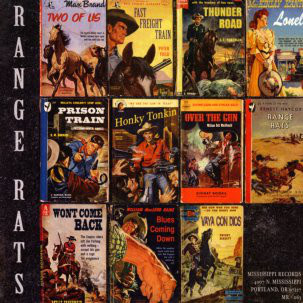 Range Rats – S/T LP – 13 euros
Fred and Toody Cole's (from Dead Moon, the Rats etc) country band recordings from 1987! Great raw and rugged rocking' country tunes recording during the break between the Rats and Dead Moon. Most songs with full band accompaniment, but two songs at the end with guitar, bass and an off kilter drum machine named « Rolly ». Great lost recordings not to be missed.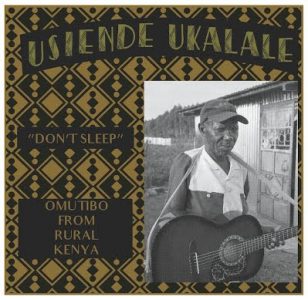 V/A – Don't Sleep: Omutibo From Rural Kenya LP – 16 euros
A compilation of uniquely Kenyan acoustic guitar songs, recorded in the homes and yards of Luhya musicians. In 2016, Cyrus Moussavi set out to learn the origins of Omutibo, a playing style invented by George Mukabi and adapted by his neighbors in a region that proved to be truly fertile for guitarists. These are the songs and stories of a golden era Kenya on the brink of independence, beautifully resurrected by the songwriters themselves over 50 years later. LP comes packaged in a deluxe metallic spot-color jacket, with an 8-page full color booklet featuring interviews, photographs, and lyrics in English and Luhya. Co-released by Raw Music International and Olvido Records.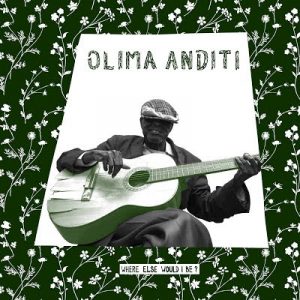 Olima Anditi – Where Else Would I Be? LP – 16 euros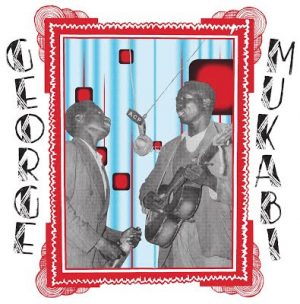 George Mukabi – Furaha Wenye Gita LP – 16 euros

An almost mythical giant of African guitar, whose reinvention of acoustic fingerstyle quickly spread from western Kenya throughout East Africa, before his tragic death in 1963. Spellbinding guitar lines, sweet harmony vocals, every melody an instant classic, and a life story steeped in legend. 12 song LP comes packaged in a deluxe spot-color jacket, with a 12-page full color booklet featuring an oral history by Mukabi's family and peers, and lyrics in English and Swahili. Co-released by Raw Music International and Olvido Records.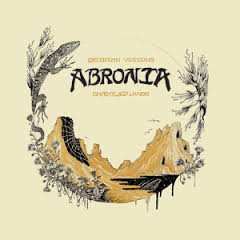 Abronia-Obsidian Visions/Shadowed Lands LP – 14 euros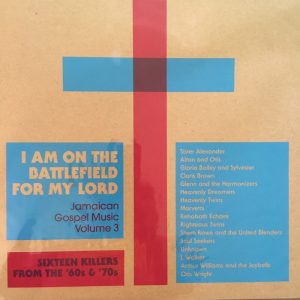 V/A – I Am On the Battlefield For My Lord : Jamaican Gospel vol. 3 LP – 18 euros
Third volume of this still largely unheard, amazing music. Absolutely
stellar performances from the Heavenly Dreamers, Otis Wright, and many
more. Lovely silkscreened covers, edition of 450.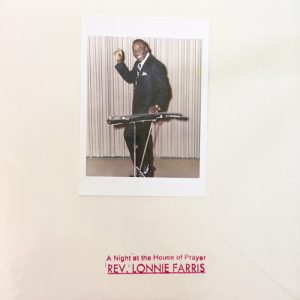 Rev. Lonnie Farris: A Night at the House of Prayer' LP – 16 euros
All music culled from small artist-run label 45s issued in the 1960s.
Absolutely sublime gospel, from stomp to ethereal jams and back again,
and all starring Farris' killer slide guitar. Hand stamped covers,
each unique, edition of 450.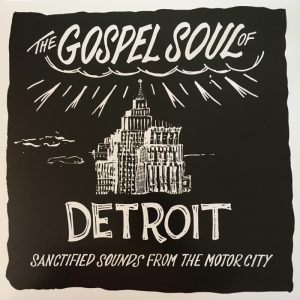 V/A – The Gospel Soul Of Detroit: Sacred Sounds from the Motor City LP – 16 euros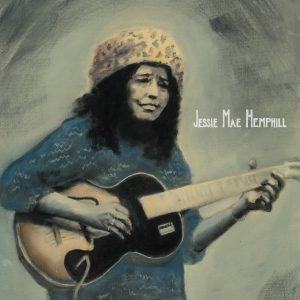 Jessie Mae Hemphill – S/T LP – 14 euros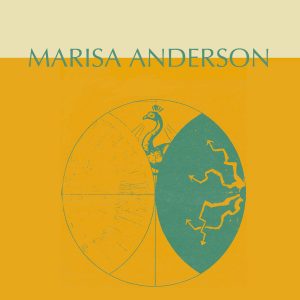 Marisa Anderson – Mercury LP – 12 euros (STREAM)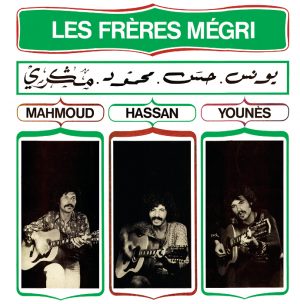 Les Freres Megri – ST LP – 16 euros
Les Frères Mégri was a Moroccan rock band formed in Oujda, Morocco in the late 1960's. The band consisted of four members, the three brothers, Hassan, Mahmoud, Younès and their sister Jalila Mégri. Before the creation of the band, the Megri brothers were popular session musicians, composers and producers in Morocco starting in the late 50's.
In the early seventies, Hassan and Mahmoud released four singles as Les Frères Mégri. « El Harib/Heya Essamra », « Galouli Ensaha/Kellemtini », « Sebar / Ououd Ou Chouk » in 1971 and « Sabar / Chaaltiha Nar » in 1972. This LP, their second album, simply titled Younes Hassan Mahmoud, was a collaboration between all three brothers, was released in 1974. They re-recorded some of the singles tracks with Younes and the result is one of the finest examples of the early 70's progressive, psych, folk sounds coming from North Africa and beyond. This is an album that stands as a high point for the genre globally. A baroque folk approach that demonstrates utterly mesmerizing results, psychedelic, electric guitars, sitars, bongos, swirling multi-tracked vocals that sound like prime era Fairport Convention/Pentangle/Trees and the 1st two Pink Floyd albums. It is of that pedigree. A holy grail LP that has been near impossible to locate for over 40 years. Beautifully re-mastered, its presented here in its first ever reissue. Limited ed. of 500 copies.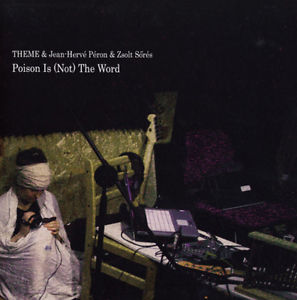 THEME & Jean Hervé Pérou & Zsolt Sorés – Poison Is (Not) The Word – LP – 12 euros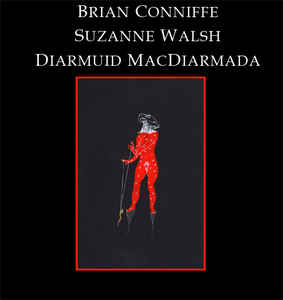 BRIAN CONNIFFE / SUZANNE WALSH / DIARMUID MACDIARMADA – LP – 12 euros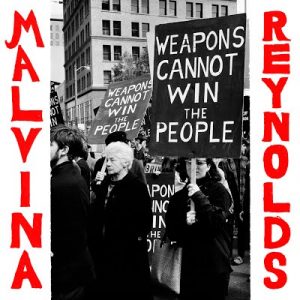 Malvina Reynolds – S/T LP – 12 euros

A timely record, if there ever was one. Malvina Reynolds started writing songs in her late forties and her first LP came out in 1962. A labor organizer and activist in a lot of other movements, Malvina wrote many beautiful songs and was greatly admired by Bob Dylan. She is best known for her tune « Little boxes » and for appearing on Sesame Street frequently as the character « Kate ». Here we have 12 unreleased gems by Malvina – demo's she made in the mid 1970's that have never seen the light of day! And – the good news is – they're great! Songs about the woman's, gay, race and labor struggles and a couple love songs too. Just Malvina and guitar (and one song with her daughter Nancy and piano). Limited edition of 500 copies. A co-release with our friends at Singasongfighter.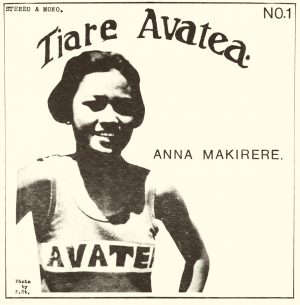 The lone recordings of teenaged vocalist Anna Makirere of Rarotonga, Cook Islands. Sung in close harmony in Māori Kuki Airan, Tiare Avatea pairs Makirere's casual yet masterful vocalizations with virtuoso accompanists. Somewhere between slack-key and flat-picked, the brilliant guitar work is seasoned tastefully with sunburned effects. Translating literally to "Afternoon Flower," this radiant collection of originals and traditionals was issued regionally on cassette in 1981. It remains a unique look into Cook Islands sound and style.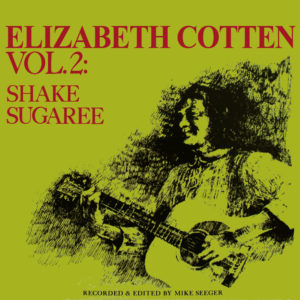 Elizabeth Cotton – Shake Sugaree LP – 17 euros (VIDEO)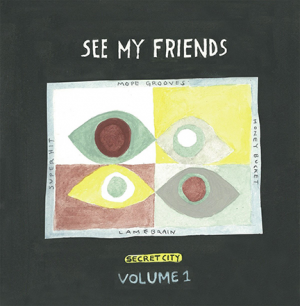 V/A – See My Friends Comp. – Secret City Volume 1 LP – 12 euros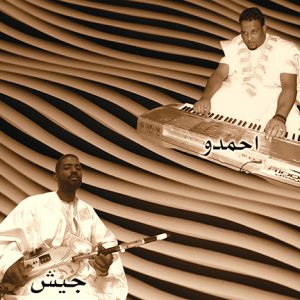 Jeich Ould Badu and Ahmedou Ahmed Lewla – Top WZN LP – 15 euros
Instrumental synth and lute from the Sahara desert. Playful electronic drums combine with gothic tinged organ freakouts and quivering electric "banjo" to create an anachronistic trance music. Mauritanian WZN (literally "instrumental music") has emerged as pop music, blaring out of taxi cabs and cassette shops throughout the country. These are two of the genres biggest stars: griot Jeich Ould Badu, playing a hacked traditional lute with built in phasers and pre-amps, and synth wizard Ahmedou Ahmed Lewla, on an Arabic scaled pitch bending keyboard. Hypnotic and infectious, transporting Mauritanian classical music into technological futures, like a drug free baroque rave under the open air of the Sahara. Originally released on cassette, this is the first international release ever of the celebrated regional genre. Vinyl edition of 500 with handmade covers.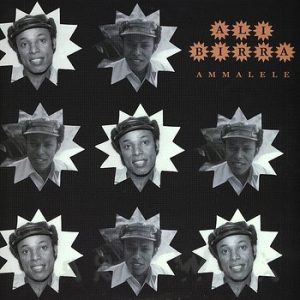 ALI BIRRA – Ammalele – LP – 10 euros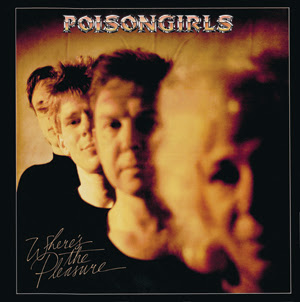 Poison Girls -« Where's the Pleasure » LP – 14 euros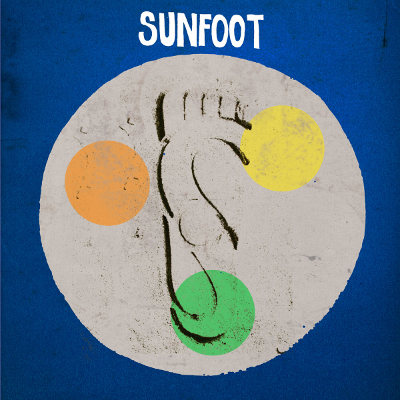 MRP – 087
Sun Foot – Round dice fried combo LP – 12 euros (STREAM)
Contemporary art rock band. A strange mix of minimalism, catchy pop music and damage. Sun Foot are a true underground band worthy of recognition. The drums suggest a drone and simplicity somewhere between Bo Diddley and Tibetan music. The angular guitar and bass are somehow easy to listen to and…dare I say…fun. This LP is a distillation of Sun Foots song catalog – a « greatest hits » of sorts and nice introduction to their progressive world.
Recorded and produced by none other than Joe Goldring (of The Enablers and producer of many San Francisco bands) at Coast Studios. Album cover designed with heavy art contribution by David King, designer of the iconic CRASS symbol. Ron Burns (formally of Smog, Hot Spit Dancers ), Chris Johanson (visual artist, formerly of San Francisco's Deep Throats) and Brian Mumford (Dragging an Ox through Water, Jackie-O Motherfucker) make up Sun Foot. Co release with Awsome Vistas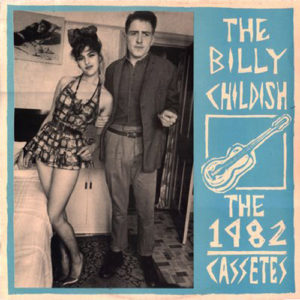 Billy Childish – The 1982 Cassettes LP – 14 euros (EXTRAIT)
Charging up the hill towards our summit endpoint, we'd like to conclude this Medway reverie with
BILLY CHILDISH's first solo album, recorded in 1982 but issued in 1988 by Hangman. Raw, uncompromising,
and putative, lonesome and hypnotic and savage. This and the Jack Ketch LP are two that we know Medway
enthusiasts will be happy to see included here. Remastered from the original tapes and pressed in a one-time
edition of 500 copies.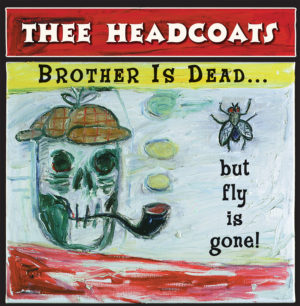 Headcoats – Brother Is Gone….But Fly Is Dead LP – 14 euros (EXTRAIT)

Incendiary covers set from THEE HEADCOATS, wherein they take a walk with the ghosts of all manner of punk standards. Remodernist takes on the Clash, Buzzcocks, Johnny Moped, Electric Eels, ATV, Small Faces, Bo Diddley, and many many more. Remastered from the original tapes and pressed in a one-time edition of 500 copies.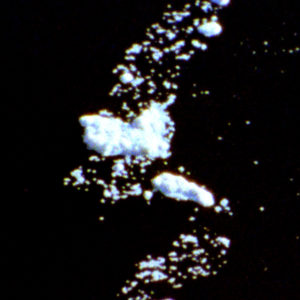 Crystal Myslajek -« Circadia » LP – 14 euros (STREAM)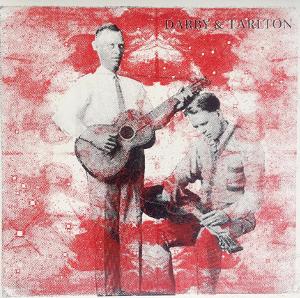 Darby and Tarlton – S/T LP – 14 euros (EXTRAIT)

Limited one time pressing of 500 copies, housed in a beautiful silk screened cover. Available only direct to stores.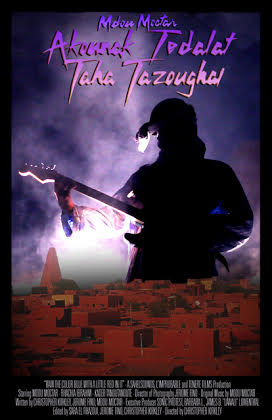 Akounak Tedalat Taha Tazoughai – DVD – 15 euros (TRAILER)
The first ever Tuareg language fictional film, based on the legendary rock-u-drama "Purple Rain," Akounak explores the world of a musician trying to succeed in the raucous subculture of the Niger guitar scene. The protagonist, real life musician Mdou Moctar, must battle fierce competition from jealous musicians, overcome family conflicts, endure the trials of love, and overcome his biggest rival – himself. Carried by stunning musical performances from Mdou, the film is a window into modern day Tuareg guitar and an experiment in participatory ethnographic filmmaking. In Tamashek with English and French subtitles; 75 minutes, all region DVD, NTSC format. Limited edition of 1000 copies.
V/A-Fanafody LP – 10 euros
The second volume of recordings in our series of Madagascar music. From the archives of Montreal recordist, Charlie Brooks. While containing some similar artists as volume one, Fanafody focuses more on his second trip through the island during 2002 featuring violin players and throat breathing singers. Includes extensive photography and liner notes booklet.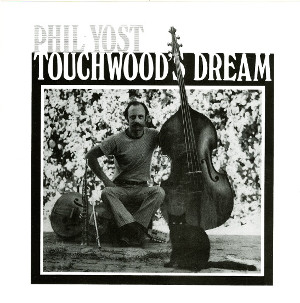 PHIL YOST – Touchwood's Dream – LP – 15 euros (STREAM)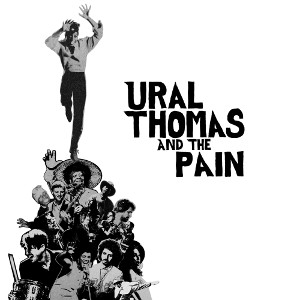 URAL THOMAS AND THE PAIN – 2xLP – 22 euros
Very limited edition of this LP. 950 available worldwide. Gatefold old school « tip on » cover with a booklet. One of Portland's most beloved live bands LP premiere. Don't sleep on it!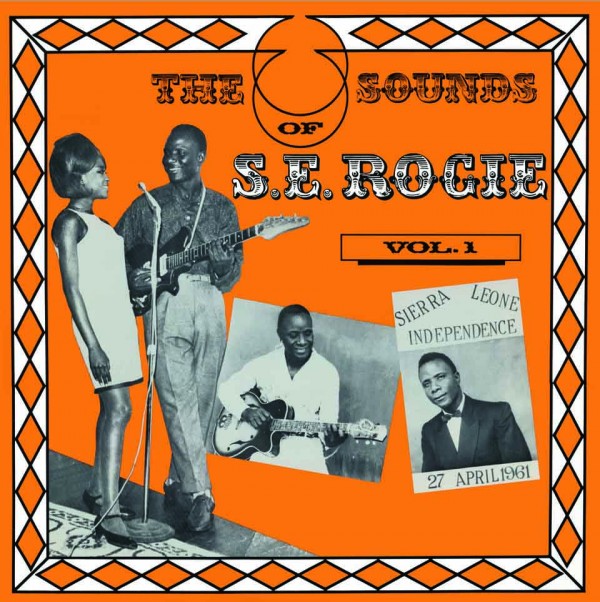 MRP-050 S.E.ROGIE – The Sounds Of S.E. Rogie LP – 12 euros (audio)
At last! A reissue full LP of the legendary Palm wine guitarist SE Rogie's early work. Truly beautiful songs from the 1960's ranging from sweet acoustic solo numbers to blazing full band electric music. SE Rogie had a very long & pioneering career in Sierra Leone. His songs are some of the most beautiful ever – gentle & lilting timeless melodies. One of the greats. A co-release with our friends at the Domino Sound label.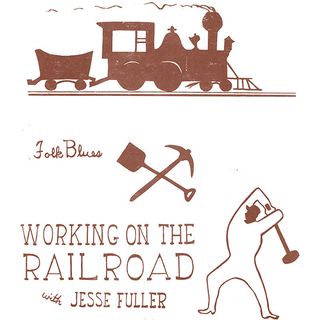 JESSE FULLER – Working on the Railroad – 10 » – 12 euros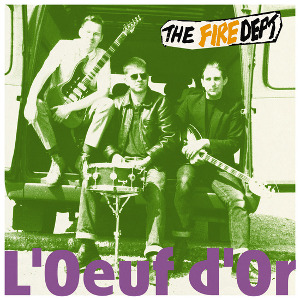 The Fire Dept – L'Oeuf D'or LP – 14 euros (EXTRAIT)
Fire Dept (out of Cambridge) burn it down on both sides of this (their debut) album, lost in time and packed with ace songwriting, molten guitar playing, and covers of bands that are still unknown to squares in this so-called sophisticated age which we now find ourselves. Recorded at Toerag, produced by Billy Childish (who also did the sleeve art), and issued on his Hangman's Daughter label in 1995. All hail Fire Dept. Reissued in close collaboration with Billy Childish, Neil Palmer and Damaged Goods Records. Limited edition of 500 copies.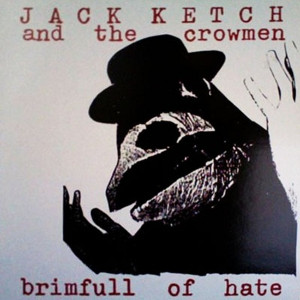 Jack Ketch & the Crowmen – Brimfull of Hate LP – 14 euros (EXTRAIT)
Possibly the most sought-after Billy Childish related LP, Jack Ketch & the Crowmen were (to our knowledge) a one-off group, with Billy, Bruce and Bertie out of the Milkshakes. Brutal basement executioner styles abound here, dark songs from a dark place. Incredible and mysterious, not surprising for a group named after Britain's most infamously inept hangman. For the believers. Reissued in close collaboration with Billy Childish, Bruce Brand and Damaged Goods Records. Limited edition of 500 copies.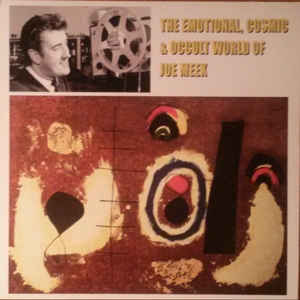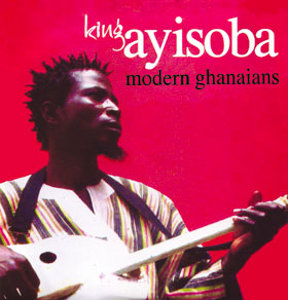 KING AYISOBA – Modern Ghanaians – LP – 12 euros (EXTRAIT)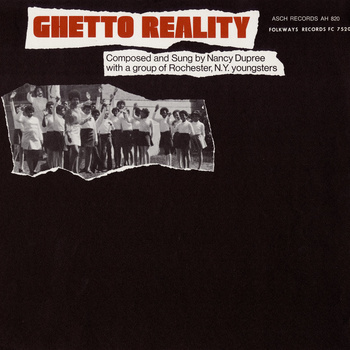 NANCY DUPREE – Ghetto Reality – LP – 13 euros (STREAM)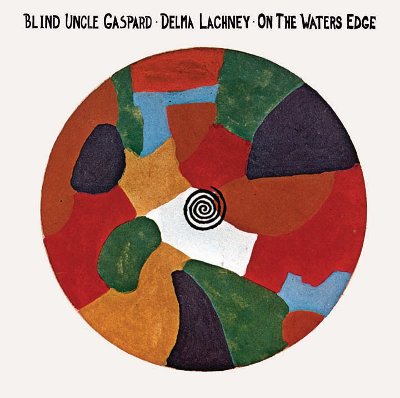 12 great songs recorded by two of Cajun musics finest and most unusual artists – Blind Uncle Gaspard and Delma Lachney. All songs originally released on 78 in the late 1920's. Fragile and dignified performances with French vocals accompanied by guitar or fiddle or sometimes both. Impeccable ballads and breakdowns. Old school 'tip on » cover.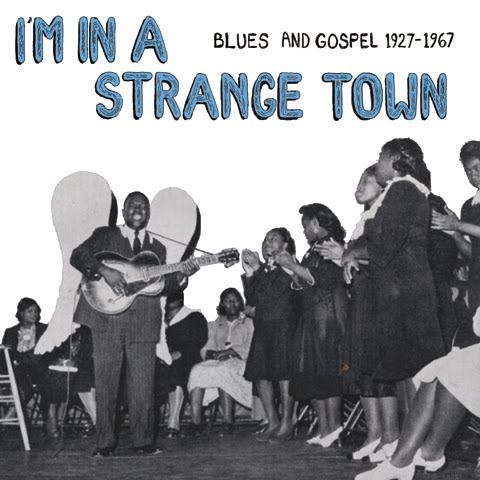 Compilation of top notch Gospel and blues recorded between 1927 and 1967. A mix of very well known artists such as Blind Lemon Jefferson, Gary Davis and Robert Wilkins and more obscure folks like John Lee and Charles White. A record filled with some of Mississippi Records favorite recordings – ripping guitar work outs, soulful ballads, loping drunken jug bands and more. All songs are on the theme of travel, death and transcendence. Got an existential crisis? This may be the record for you.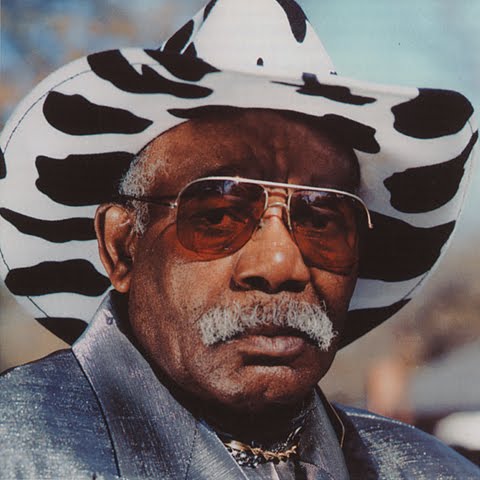 A truly unique Gospel stylist – Isaiah Owens plays guitar and sings in his own very distinctive and otherworldly way. Isaiah plays loud and with quite a bit of dissonance, his voice floating above beautifully. This LP features some of his finest performances – captured from his radio broadcasts in Montgomery Alabama and from studio recordings. We are very proud to present this material. Liner notes by Kevin Knutt (of the greatest radio show of all time – Sinners Crossroads, as well as the Case Quarter label)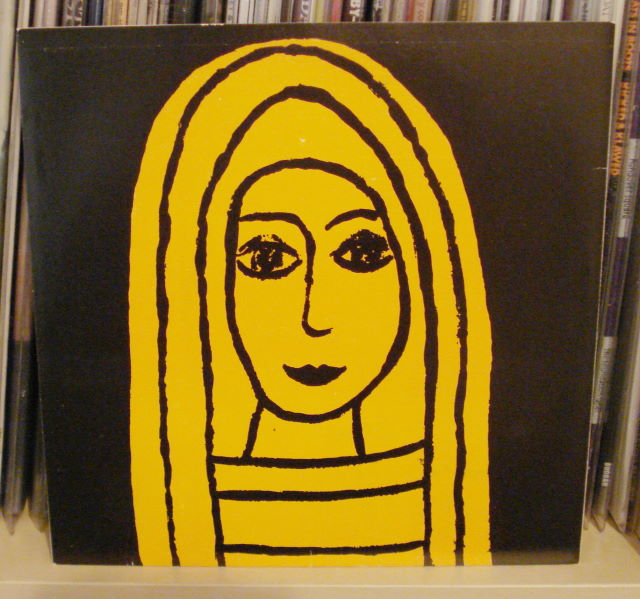 ONE OF YOU – LP – 12 euros
A fascinating and unique collection of music by a Czech immigrant to Canada who wishes to remain anonymous. Side A contains tracks from 3 singles originally released on her own Scarab label in the early '80s, two under the name One of You and one credited to The Triffids. The One of You tracks are mournful and quietly intense, really something special. Mostly just organ and voice, they resemble a mix of outsider minimal Goth and a Czech-accented Nico, maybe. The instrumental Triffids tracks are slightly less spare, adding a touch of synth and percussion to the mix, and ending up a bit like low-key basement prog. Side B consists of Czech-language guitar-based demos recorded in the late '70s, and shows a bit more of an Eastern European folk-music influence, with occasional subtle folk-psych tinges and some spooky reverb. Amazing stuff. – Tony Coulter (WFMU) Comes with insert with lyric translations. Limited edition of 500