Vous trouverez dans cette section les imports et les rééditions. Ces disques sont pour la plupart commandés auprès de Mississippi Records à Portland et Chicago.
Précision pour les distros : je ne fais pas d'échanges avec ces disques, et ne peux pas faire de prix de gros.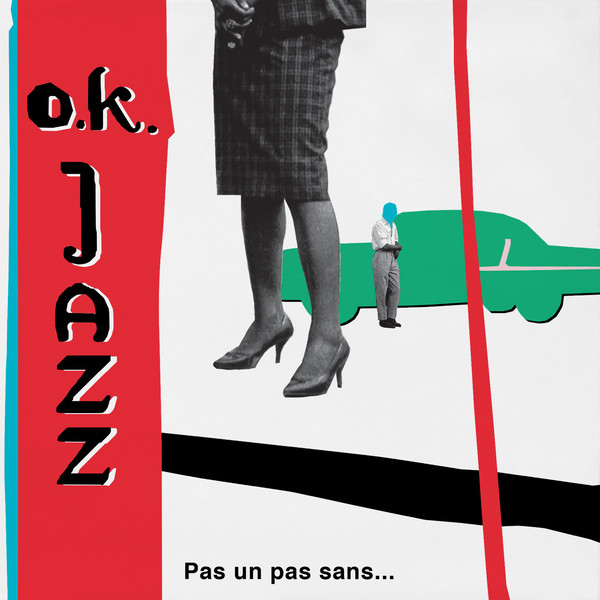 V/A – O.K. Jazz – Pas un pas sans… The Boleros of O.K. Jazz – 2xLP – 22 € – (STREAM)
Lee 'Scratch' Perry with Seskain Molenga & Kalo Kawongolo – Roots From The Congo LP – 15 € (STREAM)

Congo meets Jamaica on this exceptional reggae album from the late seventies. Licensed from BMG and made in collaboration with Lee 'Scratch' Perry and Seskain Molenga, and with liner notes by David Katz.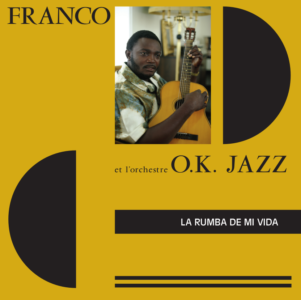 FRANCO & L'ORCHESTRE O.K. JAZZ – La Rumba De Mi Vida – 2xLP – 22 € (STREAM)
This new compilation 'La Rumba de mi Vida' displays the full extent to which O.K. Jazz and its bandleader Franco explored Congolese rumba in the sixties and early seventies. Each of the four sides on this double LP presents a different facet of O.K. Jazz. The songs presented on this album justify why Franco was (and still is) regarded as the greatest portraitist of Congolese society.
Side A presents tracks published in the early seventies on Franco's label Editions Populaires. This was a period in which Franco took full control over the orchestra and was integrating a new sound into the band such as the return of the acoustic guitar and collaborations with artists from the first generation of Congolese rumba such as Manuel d'Oliveira and Camille Feruzi. Side B includes some of the first recordings O.K. Jazz made abroad, when the band went to Brussels in the early sixties to record for the Surboum African Jazz label. Side C features five charming covers that O.K. Jazz did, mostly of Cuban artists. Side D shows the band's sensitivity for composing songs firmly rooted in the vast universe of Congolese folklore, and for writing lyrics in languages other than Lingala, Kinshasa's lingua franca.
Almost all of the 23 titles on this compilation have not been re-released previously and were restored and remastered from the original 45 rpm or 78 rpm release. This release would not have been possible without the precious help from many connaisseurs and collectors of Congolese rumba. A special mention goes to Stefan Werdekker, Hama-Dinga Ya Makilo and Samuel Malonga for their kind assistance during my research.
DEATH – III – LP – 20 € (STREAM)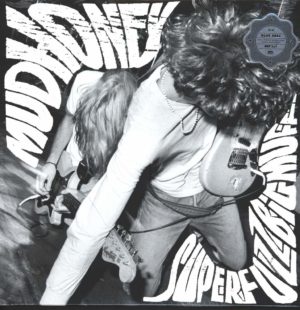 MUDHONEY – Superfuzz Bigmuff – Maxi 45 tours – 12 €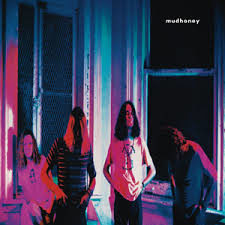 MUDHONEY – LP – 15 €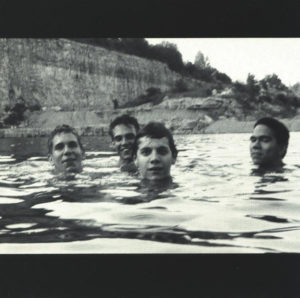 SLINT – Spiderland – LP – 14 €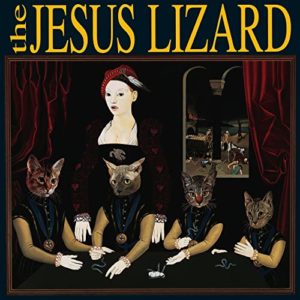 THE JESUS LIZARD – Liar – LP – 20 €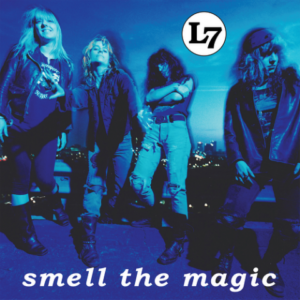 L7 – Smell the Magic – LP – 15 €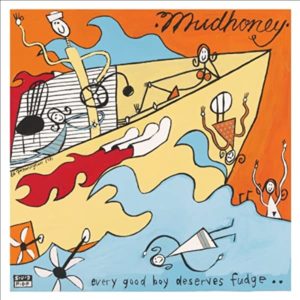 MUDHONEY – Every Good Boy Deserves Fudge – LP – 15 €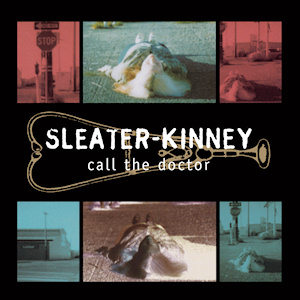 SLEATER-KINNEY – Call the Doctor – LP – 15 €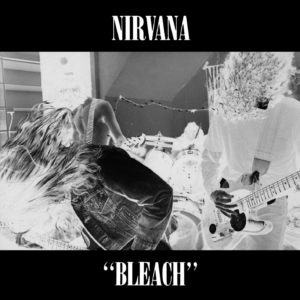 NIRVANA – Bleach – LP – 15 €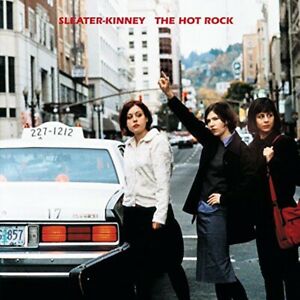 SLEATER-KINNEY – The Hot Rock – LP – 15 €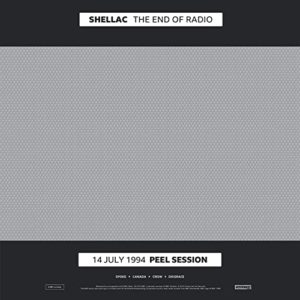 SHELLAC – The End of Radio – 2xLP + CD – 30 € (STREAM)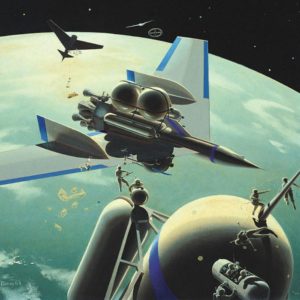 SHELLAC – Terraform – LP – 24 € (STREAM)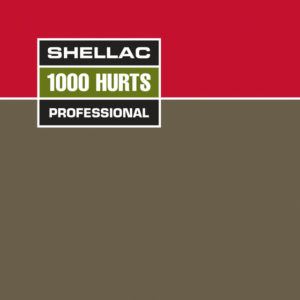 SHELLAC – 1000 Hurts – LP + CD – 24 € (STREAM)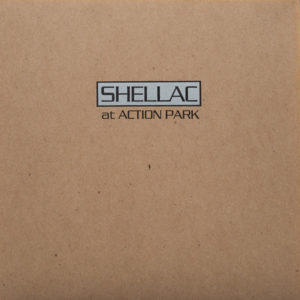 SHELLAC – At Action Park – LP – 24 € (STREAM)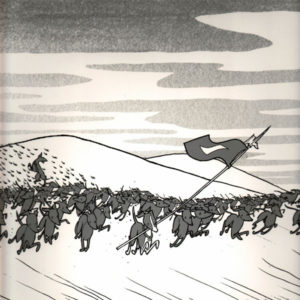 SHELLAC – Excellent Italian Greyhound – LP – 20 € (STREAM)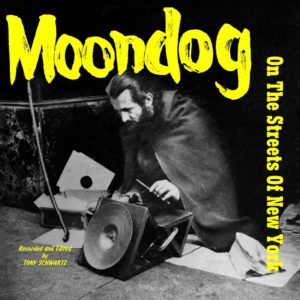 MOONDOG – On the Streets of New York – LP – 18 € (STREAM)
ELIZABETH COTTEN / MARISA ANDERSON – Split 7 » – 8 euros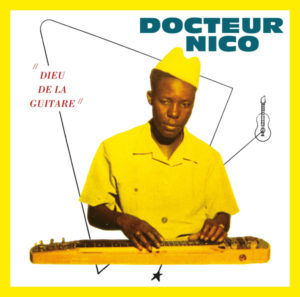 DOCTEUR NICO – Dieu de la guitare – 2xLP – 25 euros (STREAM)
The Congo has given us many excellent guitar players, but only one of them earned the nickname 'Dieu de la Guitare'. With this new compilation, made in collaboration with Ignace Mukendi (Comite de gestion des œuvres musicales de Docteur Nico) and the children of Docteur Nico, Planet Ilunga recalls the life and musical career of the legendary Congolese guitar player and band leader Docteur Nico.
Nicolas Kasanda wa Mikalayi stood for over 20 years at the forefront of Congolese rumba. Backed through his whole career by his older brother Dechaud, Nico introduced numerous innovations to Congolese rumba such as a remarkable take on Dominican merengue, the use of the Hawaiian guitar, the introduction of new rhythms and dances such as the kiri-kiri and kono, and especially the shimmering, electrified modern versions of traditional tunes from his native Kasai.
Thirty-three years after his death, we remember him as the most gifted guitar soloist of Congo. In this anthology we present an original selection of 26 exquisite songs, made between 1954 and 1970 with the groups African Jazz, Rock-a-Mambo, African Jazz Aile Nico, African Fiesta and African Fiesta Sukisa, many of them reproduced for the first time and mostly taken from the original 78 rpm or 45 rpm shellac/vinyl.
MICHAEL HURLEY – Blue Hills – LP – 14 euros (STREAM)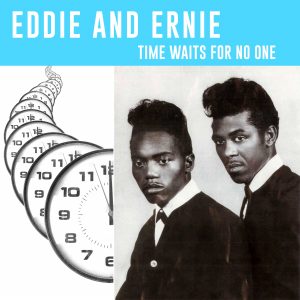 Eddie and Ernie – Time Waits For No One LP – 14 euros (STREAM)
The first ever vinyl LP compilation of songs by the great Eddie and Ernie! The duo produced tons of great singles throughout the 60's and early 70's. This LP features a couple dance numbers, but mostly slow dramatic soul ballads reminiscent of the best moments of more well known acts like Sam and Dave and Otis Redding. Some pretty eerie soaring vocals and existential lyrics of the highest order. Under appreciated in their time, Eddie and Ernie are two of soul musics greatest talents! Old school « tip on » record cover and classy black inner sleeve. One time limited pressing.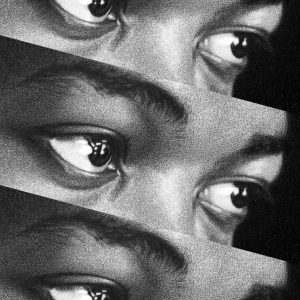 V/A – Looking Back LP – 14 euros
This compilation features Gospel side by side with soul and R&B songs. Classics by RH Harris, the Simms Twins, The Womack Brothers, The Valentinos, The Soul Stirrers and more. Old school « tip on » cover and a classy black inner sleeve. One time limited pressing.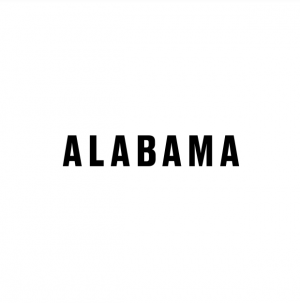 V/A – Alabama / There's A New Day Coming 12″ – 12 euros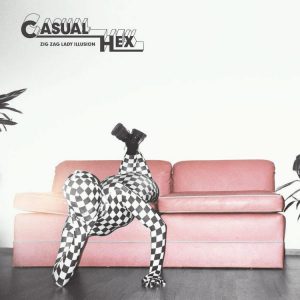 Casual Hex-Zig Zag Lady Illusion LP – 14 euros (STREAM)

Casual

Hex

is a three-piece formed in Seattle, WA, in 2015. Drawing influence from a variety of genres (post-punk, no-wave, noise rock), The band relies on the contrast of heavy, catchy, minimal, and dissonant. It's difficult to draw a direct lineage, but flashes of PYLON, THE CONTORTIONS or early SONIC YOUTH come to mind. Erica's voice is a commanding narration, stern in delivery. Lyrical content is heady and cryptic, encouraging the listener to question human behavior and inspire positive change. Clocking in at 21 minutes, Zig Zag Lady Illusion is as much of a full length as you're gonna get with most songs not even hitting the 2 minute mark. This is

Casual

Hex

's debut on Water Wing and their first effort to be pressed on vinyl. Limited to 300 copies.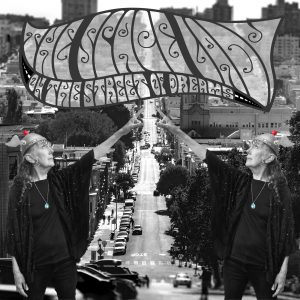 The Space Lady – On The Street OF Dreams LP – 13 euros (STREAM)
Brand new record by the legendary Space lady! The Space Lady started thrilling audiences as a street performer in the late 60's. She honed her craft through the years, creating her own completely unique style of pop music. She plays a casio keyboard with liberal amounts of echo and space effects and sings with as heavenly and sincere a voice as you will ever hear.
This is the Space Lady's master stroke LP – a survey of some of the songs that have served her great live over the years. Includes an amazing cover of William DeVaughn's « Be Thankful For What You Got » (that Gangsta lean song) that is sure to be the low rider hit of the summer.
The Space Lady is a true artist. If you listen with open ears, you will come out a better person for knowing her.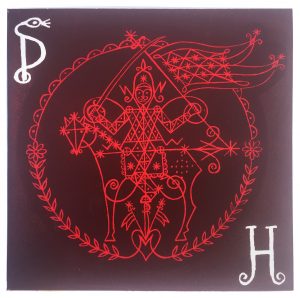 V/A – Divine Horsemen LP – 16 euros (STREAM)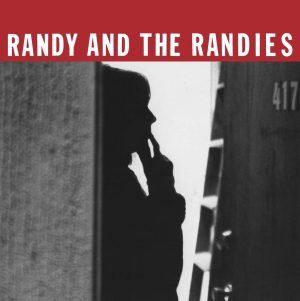 Randy And The Randie's – S/T LP – 16 euros (STREAM)
RANDY AND THE RANDIES, a garage punk band was originally formed in late 1979. They are of the Portland music lineage traced back through Jennifer to FORMICA AND THE BITCHES and the Neo Boys, becoming the strange little brother band to these more famous UNDERGROUND greats.They were privileged to be a part of the early PORTLAND DIY scene, and helped redefine what it meant to be in a band. With instruments provided by FRED & TOODY COLE, the same way many emerging outfits got their start, the band was off and running. Included in Mark Sten's book, ALL AGES: THE RISE AND FALL OF PORTLAND PUNK ROCK, 1977-1981; the band's original cassettes and 8-track recordings were recently remastered by MIKE LASTRA. And, in 2015, Jennifer Lobianco, along with her former band, Neo Boys, were inducted into the OREGON MUSIC HALL OF FAME.
The album was pressed locally at CASCADE RECORD PRESSING in a limited edition: 400 black vinyl, and 100 numbered-white vinyl.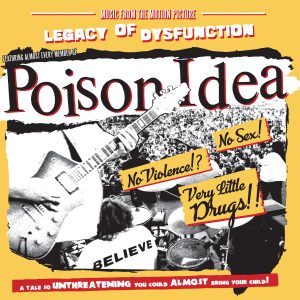 Poison Idea – Legacy Of Disfunction Soundtrack LP – 13 euros
You've seen the movie! Now here's the soundtrack! 'Legacy of Dysfunction' is a ride on the carousel to oblivion, as we time travel back and forth through over 35 years of Poison Idea's rip-snortin', high volume arsenal of hardcore classics (chronological song order, be damned!) All the hits are here. Tunes such as "Plastic Bomb" (Jerry A's Eastern-bloc stomp with that howling chorus), "Just To Get Away" and "Made To Be Broken" are on this record. 'Legacy of Dysfunction' also includes, never before heard, live and studio tracks. The live recordings are incredibly raw sounding (the opening track "Laughing Boy" is relentless), not unlike many of the live Stooges bootlegs released over the years on labels like Bomp! and Skydog. The unheard song 'Names and Numbers' is killer, plus bonuses such as the long out-of-print cover of the Wipers "Up Front" and excerpts of dialogue from the film, let you relive the experience again and again. Available on Vinyl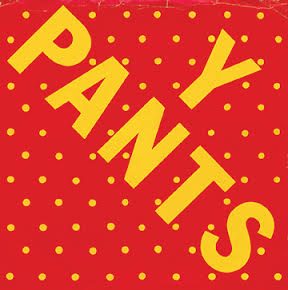 Y PANTS – LP – 14 euros (STREAM)

« Y PANTS was a three-woman New York band: BARBARA ESS, ViRGiNIA (VERGE) PIERSOL and GAIL VACHONS, all visual artists. They played in clubs, galleries and performance spaces between 1979 and 1982. They were "as idiosyncratic, edgy, minimal, wry and literate as post-punk no wave got. Furthermore, the fact that these were three ferocious and formidable females was not to be overlooked."—Wolfgang Staehle,
Gail found a toy piano on the street and started jamming with Barbara on the ukulele. When they were invited to play a few weeks later at TR3 (the short-lived but influential downtown NY music club), they electrified their instruments and recruited the neophyte drummer Verge for percussion on a children's drum set. Their first gig met with an unexpected wildly enthusiastic reception. The instrumentation was then rounded out with Barbara's bass (former bands Daily Life and The Static), an African thumb drum, and a Casio keyboard for Gail. Verge's initial Mickey Mouse toy kit soon fell apart and she cobbled together a modest trap set. They gained a following and soon recorded a four song EP produced by Glenn Branca for 99 Records. They often shared the stage with label mates the Bush Tetras, ESG, Liquid Liquid, Branca and other NYC "downtown" bands. This release includes their four-song debut EP and two songs never before available on vinyl: Magnetic Attraction (previously released on Tellus Audio Cassette), and the mysterious Kung Fu. In a NY Times review, John Rockwell wrote"…what really makes Y Pants a success is the actual sound of the instrumentals—raw and driving yet exotic and imaginative in terms of timbre and minimalist structure."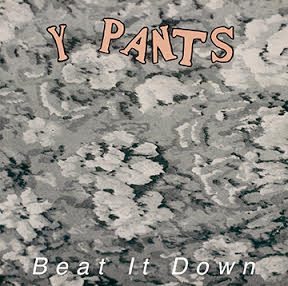 Y PANTS – Beat it Down – LP – 14 euros (STREAM)

After the success of their debut EP, post-punk art rockers Y PANTS performed regularly in NYC and other East Coast venues. In 1981 they toured Europe for six weeks and upon return went into the studio to record their only LP, Beat It Down, released in 1982 on Neutral Records (Sonic Youth, Glenn Branca et al). The album extends the band's signature pared down rollicking minimalism. The 10 songs are varied, using surprising and inventive instrumentation. The music is at once filled with a sense of longing and a fierce ironic rebellion. With exuberant precision they brandish their "toy" instruments and plaintive vocals in emotive expressions of female resistance. In dustedmagazine.com, Seth Watter wrote of the album, "I love the sprightly keyboards of 'The Fly,' the gentle lyricism of 'Lulu,' the anger of 'Beat It Down' that comes through in the music's shambling, atonal jangle. The songs covered a huge range of emotions with an entirely new syntax."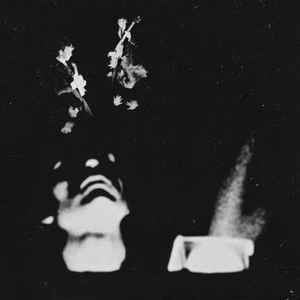 V/A – Anxious Color LP – 12 euros

Amazing compilation of basement and garage dwelling stranger than fiction psych rock recorded between 1966 and 1967. The real underground sound of the 1960's as you've probably never heard it before. People making music by their own rules and influenced more by the spirit realm and the heavy weight of being alive than the pedestrian drug experiences that informed much of the 60's popular music. A bit dark and a bit intense and a bit lo-fi but such is life. Trust us when we say this one is essential. .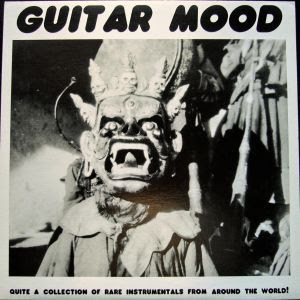 V/A-GUITAR MOOD LP – 12 euros (STREAM)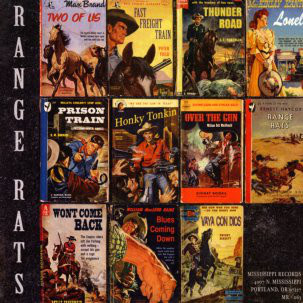 Range Rats – S/T LP – 13 euros (STREAM)

Fred and Toody Cole's (from Dead Moon, the Rats etc) country band recordings from 1987! Great raw and rugged rocking' country tunes recording during the break between the Rats and Dead Moon. Most songs with full band accompaniment, but two songs at the end with guitar, bass and an off kilter drum machine named « Rolly ». Great lost recordings not to be missed.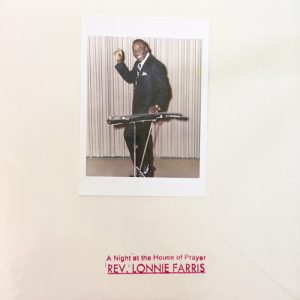 Rev. Lonnie Farris: A Night at the House of Prayer' LP – 16 euros (STREAM)
All music culled from small artist-run label 45s issued in the 1960s.
Absolutely sublime gospel, from stomp to ethereal jams and back again,
and all starring Farris' killer slide guitar. Hand stamped covers,
each unique, edition of 450.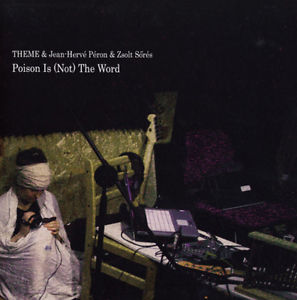 THEME & Jean Hervé Pérou & Zsolt Sorés – Poison Is (Not) The Word – LP – 12 euros (STREAM)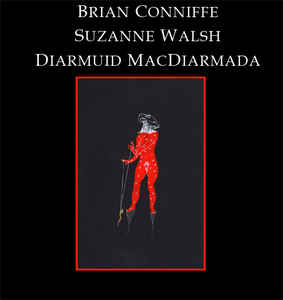 BRIAN CONNIFFE / SUZANNE WALSH / DIARMUID MACDIARMADA – LP – 12 euros (STREAM)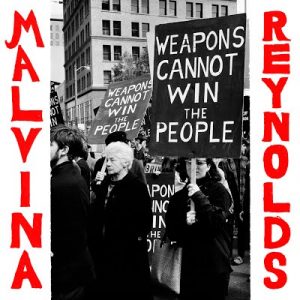 Malvina Reynolds – S/T LP – 12 euros (STREAM)

A timely record, if there ever was one. Malvina Reynolds started writing songs in her late forties and her first LP came out in 1962. A labor organizer and activist in a lot of other movements, Malvina wrote many beautiful songs and was greatly admired by Bob Dylan. She is best known for her tune « Little boxes » and for appearing on Sesame Street frequently as the character « Kate ». Here we have 12 unreleased gems by Malvina – demo's she made in the mid 1970's that have never seen the light of day! And – the good news is – they're great! Songs about the woman's, gay, race and labor struggles and a couple love songs too. Just Malvina and guitar (and one song with her daughter Nancy and piano). Limited edition of 500 copies. A co-release with our friends at Singasongfighter.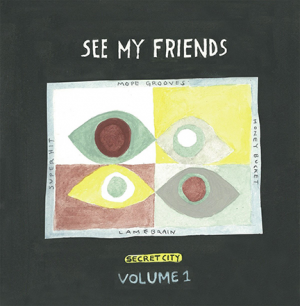 V/A – See My Friends Comp. – Secret City Volume 1 LP – 12 euros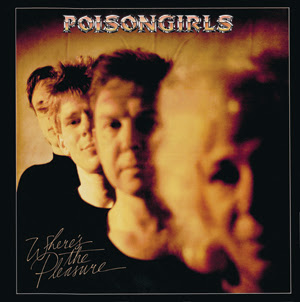 Poison Girls -« Where's the Pleasure » LP – 14 euros (STREAM)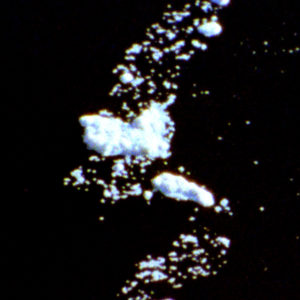 Crystal Myslajek -« Circadia » LP – 14 euros (STREAM)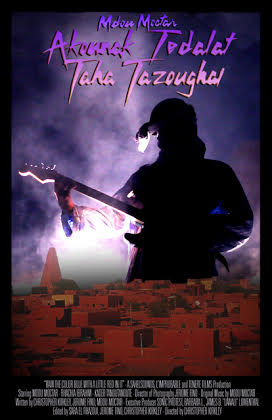 Akounak Tedalat Taha Tazoughai – DVD – 15 euros (TRAILER)
The first ever Tuareg language fictional film, based on the legendary rock-u-drama "Purple Rain," Akounak explores the world of a musician trying to succeed in the raucous subculture of the Niger guitar scene. The protagonist, real life musician Mdou Moctar, must battle fierce competition from jealous musicians, overcome family conflicts, endure the trials of love, and overcome his biggest rival – himself. Carried by stunning musical performances from Mdou, the film is a window into modern day Tuareg guitar and an experiment in participatory ethnographic filmmaking. In Tamashek with English and French subtitles; 75 minutes, all region DVD, NTSC format. Limited edition of 1000 copies.
V/A-Fanafody LP – 10 euros
The second volume of recordings in our series of Madagascar music. From the archives of Montreal recordist, Charlie Brooks. While containing some similar artists as volume one, Fanafody focuses more on his second trip through the island during 2002 featuring violin players and throat breathing singers. Includes extensive photography and liner notes booklet.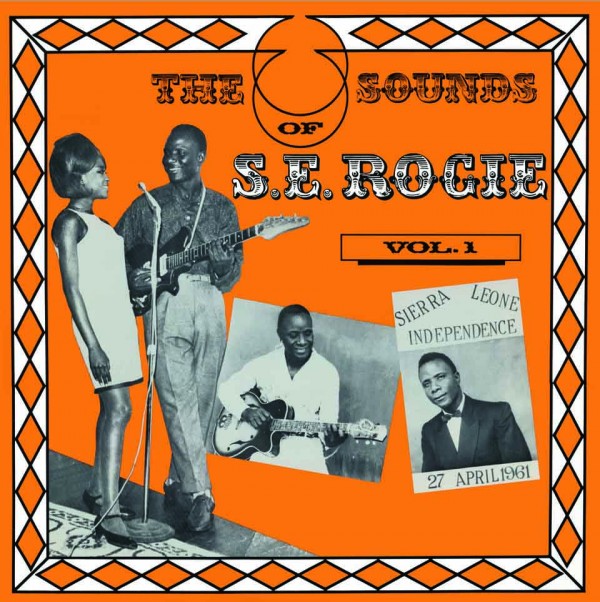 MRP-050 S.E.ROGIE – The Sounds Of S.E. Rogie LP – 12 euros (audio)
At last! A reissue full LP of the legendary Palm wine guitarist SE Rogie's early work. Truly beautiful songs from the 1960's ranging from sweet acoustic solo numbers to blazing full band electric music. SE Rogie had a very long & pioneering career in Sierra Leone. His songs are some of the most beautiful ever – gentle & lilting timeless melodies. One of the greats. A co-release with our friends at the Domino Sound label.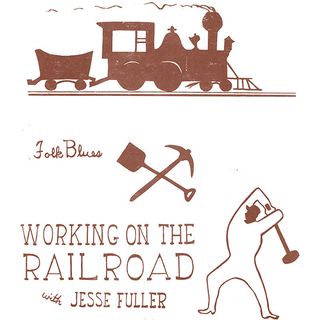 JESSE FULLER – Working on the Railroad – 10 » – 12 euros (STREAM)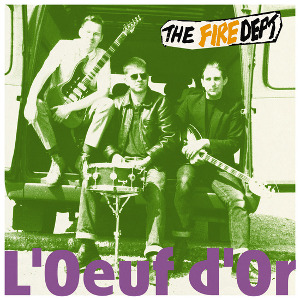 The Fire Dept – L'Oeuf D'or LP – 14 euros (EXTRAIT)
Fire Dept (out of Cambridge) burn it down on both sides of this (their debut) album, lost in time and packed with ace songwriting, molten guitar playing, and covers of bands that are still unknown to squares in this so-called sophisticated age which we now find ourselves. Recorded at Toerag, produced by Billy Childish (who also did the sleeve art), and issued on his Hangman's Daughter label in 1995. All hail Fire Dept. Reissued in close collaboration with Billy Childish, Neil Palmer and Damaged Goods Records. Limited edition of 500 copies.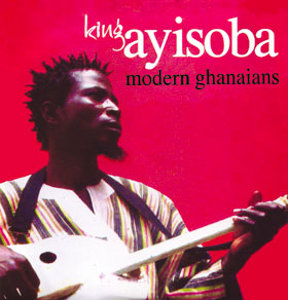 KING AYISOBA – Modern Ghanaians – LP – 12 euros (EXTRAIT)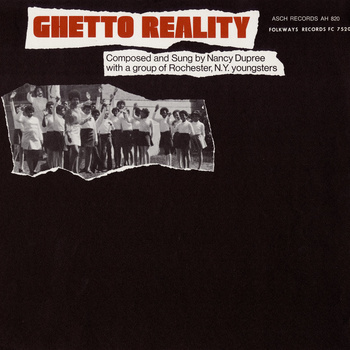 NANCY DUPREE – Ghetto Reality – LP – 13 euros (STREAM)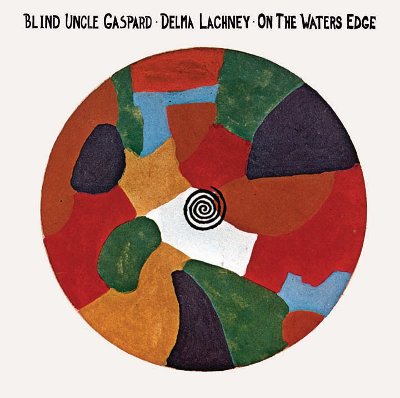 12 great songs recorded by two of Cajun musics finest and most unusual artists – Blind Uncle Gaspard and Delma Lachney. All songs originally released on 78 in the late 1920's. Fragile and dignified performances with French vocals accompanied by guitar or fiddle or sometimes both. Impeccable ballads and breakdowns. Old school 'tip on » cover.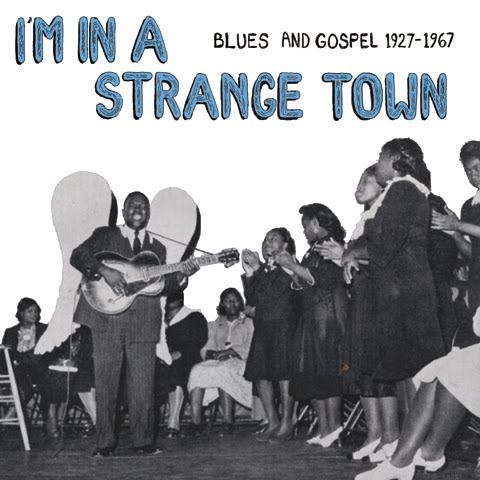 Compilation of top notch Gospel and blues recorded between 1927 and 1967. A mix of very well known artists such as Blind Lemon Jefferson, Gary Davis and Robert Wilkins and more obscure folks like John Lee and Charles White. A record filled with some of Mississippi Records favorite recordings – ripping guitar work outs, soulful ballads, loping drunken jug bands and more. All songs are on the theme of travel, death and transcendence. Got an existential crisis? This may be the record for you.
SA-01 V/A – The Widow's Joy LP – 11 euros