Vous trouverez dans cette section les imports et les rééditions. Ces disques sont pour la plupart commandés auprès de Mississippi Records à Portland. Je suis obligé d'augmenter un peu les prix, ça m'emmerde, mais du fait du taux de change avec le dollar qui est de moins en moins à notre avantage et de l'augmentation des tarifs des services postaux, je n'ai pas eu le choix, à moins de perdre de l'argent…
Précision pour les distros : je ne fais pas d'échanges avec ces disques, et ne peux pas faire de prix de gros.
Velvet Underground – The Legendary Guitar Amp Tapes Vol. 3 LP – 16 euros
Third and final installment of this massive trilogy of THE Legendary Guitar Amp Tapes. Recorded through a microphone jammed in the back of Lou Reed's amp right around the release of their third album, The Legendary Guitar Amp Tapes are formidable in their unadulterated rock and roll fire and fury and a revelation for anyone who hasn't paid close attention to Reed's dynamic guitar playing which in this set is a monolithic roar, a pulverizing electronic kaiju (strange beast) grinding the whole universe into pebble and sand. Recorded at the Boston Tea Party, March 15, 1969. Paste-on covers. Limited ed. of 500 copies.
Track Listing:
A side
Heroin- 8:15
Sister Ray pt.1-7:55
B side
Sister Ray pt.2- 18:25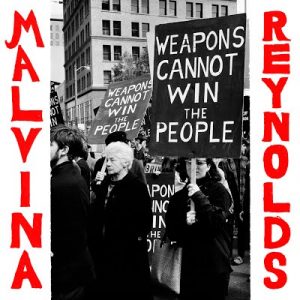 Malvina Reynolds – S/T LP – 12 euros

A timely record, if there ever was one. Malvina Reynolds started writing songs in her late forties and her first LP came out in 1962. A labor organizer and activist in a lot of other movements, Malvina wrote many beautiful songs and was greatly admired by Bob Dylan. She is best known for her tune « Little boxes » and for appearing on Sesame Street frequently as the character « Kate ». Here we have 12 unreleased gems by Malvina – demo's she made in the mid 1970's that have never seen the light of day! And – the good news is – they're great! Songs about the woman's, gay, race and labor struggles and a couple love songs too. Just Malvina and guitar (and one song with her daughter Nancy and piano). Limited edition of 500 copies. A co-release with our friends at Singasongfighter.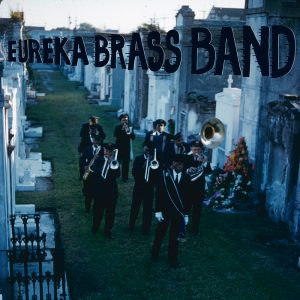 Eureka Brass Band – Dirges LP – 12 euros

Recorded in a New Orleans alley on a Sunday afternoon in 1951. This is a truly unique field recording of a Jazz band playing dirges intended as a soundtrack to the parade to the graveyard during a traditional New Orleans funeral. It's beautiful mesmerizing music and about as deep as it gets. The Eureka Brass band played hundreds of funerals – dirges to the graveyard and raucous joyous sounds on the way out. Here we have just the dirges. Some of the finest trombone, trumpet, sousaphone, clarinet, sax and drumming you're likely to ever hear. Songs include Fallen Hero, West Lawn Dirge, Garland of Flowers and Eternity. A co-release with Singasong Fighter records.
O.K. JAZZ – The Loningisa Years 1956-1961 – 2xLP – 23 euros (EXTRAIT)
With this new compilation Planet Ilunga goes back to the very early days of O.K. Jazz, founded in 1956 in Léopoldville and disbanded in 1993. During the late fifties O.K. Jazz was the home of outstanding musicians such as Franco, Vicky, De La Lune, Edo Nganga, Dessoin, Kouka Celestin, Isaac, Brazzos, Mujos and many others. Together they created an unique and hair-raising take on rumba, cha-cha-cha, calypso, merengue and the band's favourite rhythm: the bolero
From June 1956 to August 1961 the band recorded 320 tracks for the 78 rpm music label Loningisa. Despite earlier efforts from labels such as Crammed Disc, RetroAfric and African (thank you!), there is still a large part of the Loningisa back catalogue that remains hidden from the public. That's why Planet Ilunga associated with Yves Luambo Emongo (son of Franco) and Julien Rocky Longomba (son of Vicky) and compiled 32 O.K. Jazz songs that were recorded between 1956 and 1961.
All songs on this compilation were originally released on 78 rpm records on the Loningisa label and most of the selected tracks were never reproduced after their original release. I tried to construct a tracklist consisting of different composers and different genres to show the diversity of this great band. Planet Ilunga collaborated for this release with a few 78 rpm collectors. I would once again like to thank them for sharing their rare records.
* 2LP vinyl: 32 tracks (total running time: 93:25)
* Comes with a 40-page booklet (in English) with lyrics in Lingala, lots of pictures and a closer look to this terrific band
* Full artwork gatefold album cover by Miadana Aurélia
* 180 gram vinyl
* Restored and remastered tracks
* Limited and numbered to 500 copies
SS-021 Various – Balani Show Super Hits: Electronic Street Parties from Mali LP – 14 euros
(STREAM)
Compilation of popular modern electro music from Mali. High energy jams from « Balani Show » sound systems. A collage of cut up balafons and djembes over Kuduro and Coupé Decalé rhythms – interspersed with samples of drums, bells, and whistles. Heavy dance tracks from some of the top names in Balani Show, from old school originators to bedroom DJ innovators, a sampling of a music with over a decade of hits.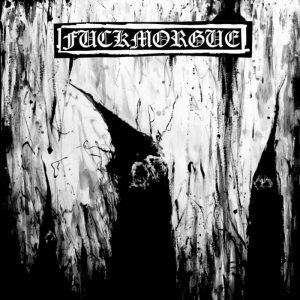 FUCKMORGUE – Dead, I Will Not Be Forgotten – LP – 12 euros (STREAM)
A rarity in all aspects, Grand Guignol crust. Raw melancholy, greasy melody and vicious urgency. This raucous blend of female-fronted gothic rock and post-hardcore with touches of black metal won't be for everyone. An incredible, unique Black-Metal sound.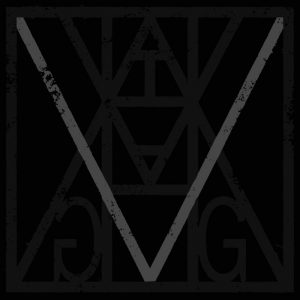 HAGGATHA – V – LP – 12 euros (STREAM)
Vancouver's enduring traffickers of sludge defilement return with their third full length album and fifth solo release, appropriately titled "V". Six tracks of churning riff demolition clocking in at almost 40 minutes in a sleek package that continues the core aesthetic of the band emblem, this time in a black on black motif utilizing a spot gloss UV print.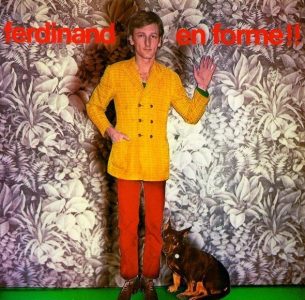 FERDINAND RICHARD – En forme ! – LP – 12 euros
Hilarant et incroyable projet du chanteur d'Etron Fou Leloublan !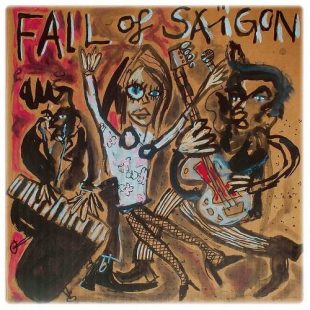 FALL OF SAÏGON – LP – 12 euros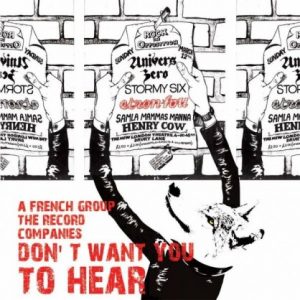 ETRON FOU LELOUBLAN – LIVE at the Rock in Opposition Festival – 12 euros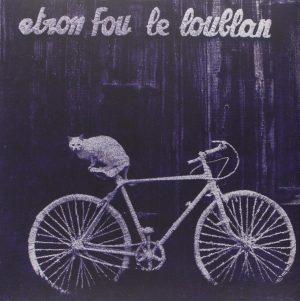 ETRON FOU LELOUBLAN – Batelages – 12 euros
ETRON FOU LELOUBLAN – Les trois fou's perdégagnent (au pays des…) – LP – 12 euros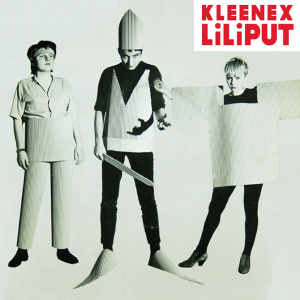 Kleenex/Liliput – First Songs – 2xLP – 20 euros

Legendary Swiss punk band from the late 70s. "You can't dispute Liliput's status as pioneers of feminist art-punk. Along with fellow travelers like the Slits and the Raincoats, this (mostly) female Swiss group took advantage of punk's anything-goes attitude and created jittery, spirited pop that was both in step with the times and completely singular. The early material is a riot of exuberant energy, taking stylistic cues from peers like Gang of Four and Wire— propulsive bass, skittering pop rhythms, slashing guitars— and adding distinctive overlapping vocal patterns, which are sung, shrieked, and hiccupped in three languages and made-up dadaistic slang. More than 20 years on, it still sounds fresh." – Lisa Gidley.
First Songs is a double gatefold LP that combines all the pre-1982 material, all 3 Kleenex singles, the first 2 Liliput 7″'s and all the originally unreleased material prior to Liliput's debut LP. Liner notes by Greil Marcus.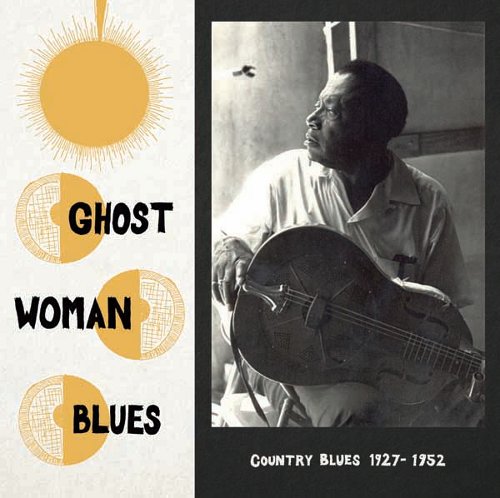 MRP – 067 V/A – Ghost Woman Blues LP – 12 euros (STREAM)
Compilation of absolutely must have country blues. A mix of well known artists playing their signature songs and more obscure musicians. Highlights include Bukka White's elemental « Fixin' to die », Lottie Kimbroughs' seldom heard « Don't Speak To Me », George Carters' haunting « Ghost Woman Blues », Willie Browns' existential « Future Blues », Monroe Moe Jackson's wild « Go Away From My Door » and many more hits. The real stuff and some of Mississippi Records all time favorite tunes.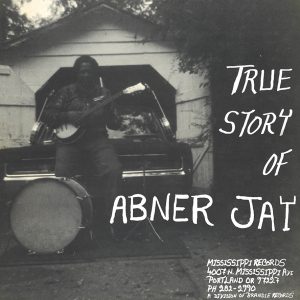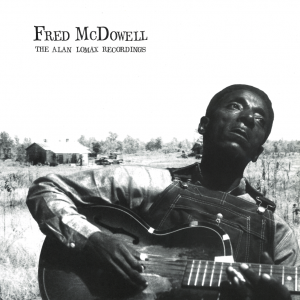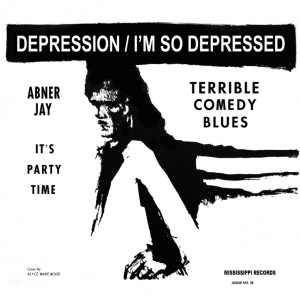 Two versions of an Abner Jay classic! On the A side we have a rockin' R&B version of Abners signature tune, originally released under the band name « Koko Joe and the Job Hunters. » Side B features a beautiful one man band version with an extended ending. A beautiful little record!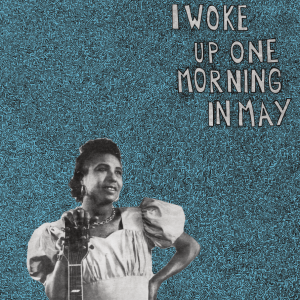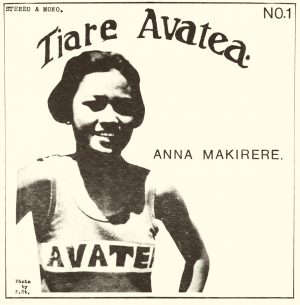 The lone recordings of teenaged vocalist Anna Makirere of Rarotonga, Cook Islands. Sung in close harmony in Māori Kuki Airan, Tiare Avatea pairs Makirere's casual yet masterful vocalizations with virtuoso accompanists. Somewhere between slack-key and flat-picked, the brilliant guitar work is seasoned tastefully with sunburned effects. Translating literally to "Afternoon Flower," this radiant collection of originals and traditionals was issued regionally on cassette in 1981. It remains a unique look into Cook Islands sound and style.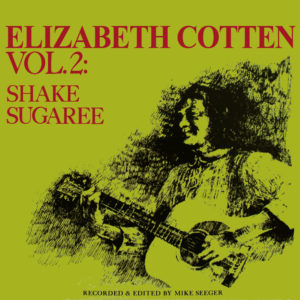 Elizabeth Cotton – Shake Sugaree LP – 17 euros (VIDEO)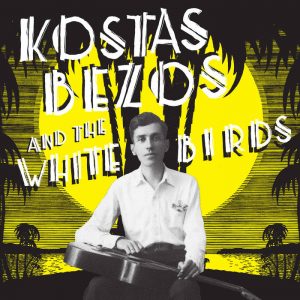 KOSTAS BEZOS AND THE WHITE BIRDS – LP + CD – 14 euros (STREAM)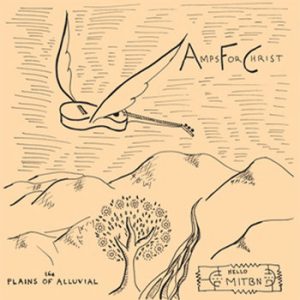 AMPS FOR CHRIST – Plains Of Alluvial LP – 14 euros (STREAM)
Never before reissued debut release by AMPS FOR CHRIST from 1995! Originally came out on cassette on Dennis Callaci's SHRIMPER label. Limited to only 600 copies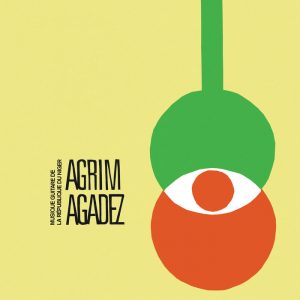 AGRIM AGADEZ – Musique Guitare de la République du Niger LP – 15 euros (STREAM)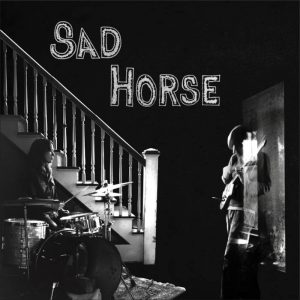 SAD HORSE – LP – 10 euros (STREAM)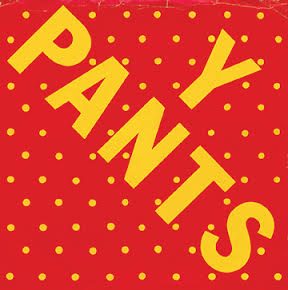 Y PANTS – LP – 14 euros
« Y PANTS was a three-woman New York band: BARBARA ESS, ViRGiNIA (VERGE) PIERSOL and GAIL VACHONS, all visual artists. They played in clubs, galleries and performance spaces between 1979 and 1982. They were "as idiosyncratic, edgy, minimal, wry and literate as post-punk no wave got. Furthermore, the fact that these were three ferocious and formidable females was not to be overlooked."—Wolfgang Staehle,
Gail found a toy piano on the street and started jamming with Barbara on the ukulele. When they were invited to play a few weeks later at TR3 (the short-lived but influential downtown NY music club), they electrified their instruments and recruited the neophyte drummer Verge for percussion on a children's drum set. Their first gig met with an unexpected wildly enthusiastic reception. The instrumentation was then rounded out with Barbara's bass (former bands Daily Life and The Static), an African thumb drum, and a Casio keyboard for Gail. Verge's initial Mickey Mouse toy kit soon fell apart and she cobbled together a modest trap set. They gained a following and soon recorded a four song EP produced by Glenn Branca for 99 Records. They often shared the stage with label mates the Bush Tetras, ESG, Liquid Liquid, Branca and other NYC "downtown" bands. This release includes their four-song debut EP and two songs never before available on vinyl: Magnetic Attraction (previously released on Tellus Audio Cassette), and the mysterious Kung Fu. In a NY Times review, John Rockwell wrote"…what really makes Y Pants a success is the actual sound of the instrumentals—raw and driving yet exotic and imaginative in terms of timbre and minimalist structure."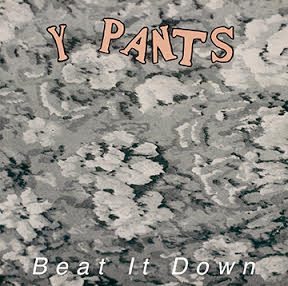 Y PANTS – Beat it Down – LP – 14 euros
After the success of their debut EP, post-punk art rockers Y PANTS performed regularly in NYC and other East Coast venues. In 1981 they toured Europe for six weeks and upon return went into the studio to record their only LP, Beat It Down, released in 1982 on Neutral Records (Sonic Youth, Glenn Branca et al). The album extends the band's signature pared down rollicking minimalism. The 10 songs are varied, using surprising and inventive instrumentation. The music is at once filled with a sense of longing and a fierce ironic rebellion. With exuberant precision they brandish their "toy" instruments and plaintive vocals in emotive expressions of female resistance. In dustedmagazine.com, Seth Watter wrote of the album, "I love the sprightly keyboards of 'The Fly,' the gentle lyricism of 'Lulu,' the anger of 'Beat It Down' that comes through in the music's shambling, atonal jangle. The songs covered a huge range of emotions with an entirely new syntax."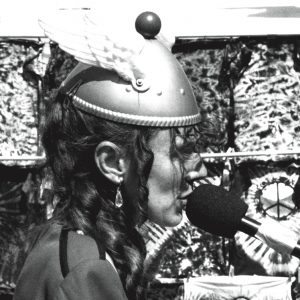 SPACE LADY – Greatest Hits LP – 14 euros

The Space Lady began her odyssey on the streets of San Francisco in the late 70s, playing versions of contemporary pop music on accordion and dressed flamboyantly, transmitting messages of peace and harmony. Following the theft of her accordion, The Space Lady invested in a then-new Casio keyboard, birthing an otherworldly new dimension to popular song that has captured the imagination of the world. Of her early street sets, only one recording was made, self-released originally on cassette and then transferred to a home-made CD. « The Space Lady's Greatest Hits » features the best of these recordings – mostly covers but with some originals and features archival photographs and liner notes from The Space Lady herself. "Greatest Hits" contains The Space Lady's personal favourites; her haunting take on The Electric Prunes' "I Had Too Much To Dream (Last Night)," a frantic "Ballroom Blitz" amidst other reconstructed pop music. Included are also 4 originals that easily match for the Pop canon. Old School « tip on » cover and fold out liners with poster for framing on one side and notes on the other. Limited edition of 1,000 copies.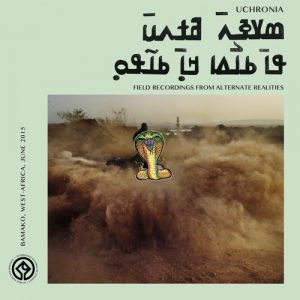 V/A – Uchronia: Field Recordings from Alternate Realities LP – 18 euros (STREAM)

Ethnographic documentation of a fictional Bamako where Abubakari II discovered America. Musical recordings of future manding, bamako nu-wave, hip hop visionaries, and the sounds of an imagined geography. Includes 60 page booklet of photographs. Collaboration between photographer Maciek Pozoga and musicologist Christopher Kirkley, and Bamako's prominent artists, ethnologists, futurists, musicians, and designers. Soundtrack for the exhibition "Uchronia : The Unequivocal Interpretation of Reality."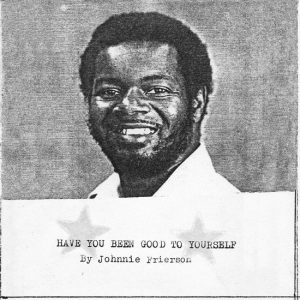 LITA – 050Johnnie Frierson – Have You Been Good To Yourself? LP – 18 euros

Johnnie Frierson was soul singer Wendy Rene's brother – penned the all time great « After Laughter Come Tears » with her and sang in her back up band – the Drapels. Here we find Johnnie's home recorded material originally released on cassette in the early 70's. Unusual gospel and affirmation songs played solo on electric guitar and lightly stomping and tapping foot. These are incredibly intimate and beautiful recordings not to be missed! The song writing is top notch and it bleeds with soul and sincerity like you won't believe. « Tip on » cover and liner notes included.
More Johnnie to come soon! A major artist to be reckoned with…..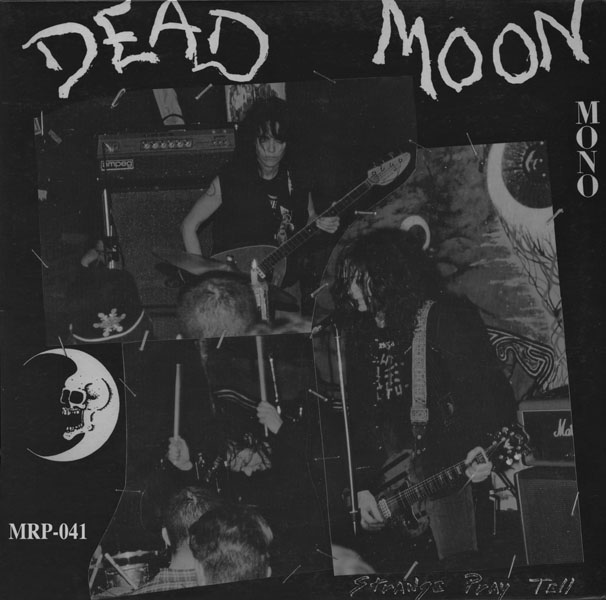 MRP-041 Dead Moon – Strange Pray Tell LP – 12 euros
One of Dead Moons all time classics, filled with some of their catchiest & most rousing songs. Rockers of the highest caliber such as 'Destination X', 'Fire in the Western World' & 'Don't look back' as well as perfect ballads such as 'You can't do that' & 'Out in the blues'. An utter masterpiece of psychedelic rock straight from the heart. The most requested Dead Moon LP by Mississippi Records store customers!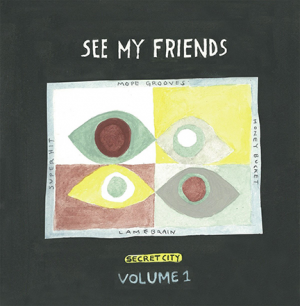 V/A – See My Friends Comp. – Secret City Volume 1 LP – 12 euros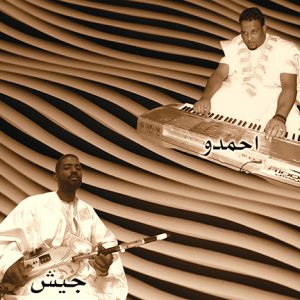 Jeich Ould Badu and Ahmedou Ahmed Lewla – Top WZN LP – 15 euros
Instrumental synth and lute from the Sahara desert. Playful electronic drums combine with gothic tinged organ freakouts and quivering electric "banjo" to create an anachronistic trance music. Mauritanian WZN (literally "instrumental music") has emerged as pop music, blaring out of taxi cabs and cassette shops throughout the country. These are two of the genres biggest stars: griot Jeich Ould Badu, playing a hacked traditional lute with built in phasers and pre-amps, and synth wizard Ahmedou Ahmed Lewla, on an Arabic scaled pitch bending keyboard. Hypnotic and infectious, transporting Mauritanian classical music into technological futures, like a drug free baroque rave under the open air of the Sahara. Originally released on cassette, this is the first international release ever of the celebrated regional genre. Vinyl edition of 500 with handmade covers.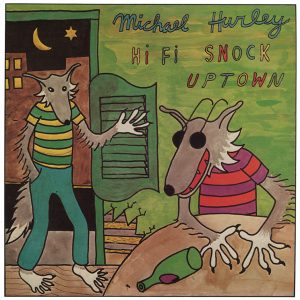 Michael Hurley – Hi Fi Snock Uptown LP – 12 euros

Reissue of Hurley's 3rd LP. Originally recorded in 1972, this record finds Hurley exploring the full range of his stylistic canon and features some of his most loved songs such as « Water Train », « The Twilight Zone », « Eyes, Eyes » and « Blue Driver » A classic!
ULAN BATOR – LP (gatefold cover) – 15 euros (STREAM)
Très belle réédition du premier disque d'Ulan Bator par le label Jelodanti Records. Ruez-vous dessus, il n'y en a que 400, ça va partir vite à mon avis…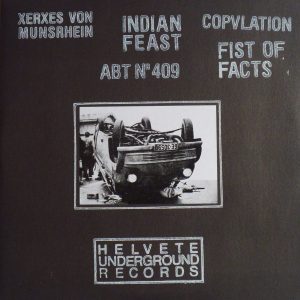 HELVETE UNDERGROUND – Compilation – 2xLP – 15 euros (STREAM)
Hommage au label Helvete Underground, concepteur de 7 albums dont une compilation entre 1984 et 1988 à Genève, naviguant entre post-punk, industriel, synthétique et No-Wave.
Double compilation LP, édité à 300 exemplaires, pochette réalisée à la main, numérotée.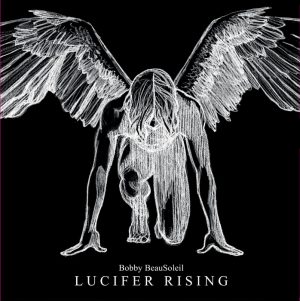 Bobby BeauSoleil – Lucifer Rising LP – 15 euros

Forty years or so ago Bobby BeauSoleil conceived of the music for Lucifer Rising as a single continuous piece of music, a 45-minute rock symphony. Despite the rigors and challenges imposed by his imprisonment he delivered his psychedelic opus, fully realized, and presented it as a complete work on LP in 1979. This commemorative reissue on the Ajna label on is faithful to the artist's original conception, restored to a seamless whole by returning to the nascent mix tape and giving it a fresh mastering for the ultimate in audio fidelity.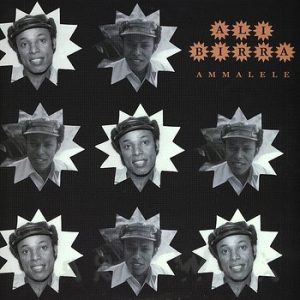 ALI BIRRA – Ammalele – LP – 10 euros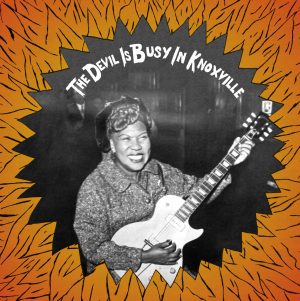 V/A – The Devil Is Busy In Knoxville LP – 12 euros
Compilation of early gospel recordings spanning from 1927 – 1955. Sanctified blues by the Two Gospel Keys, Mother McCollum, Blind Rosevelt Graves, Lottie Bracey, Sister O.M Terrell & Rev. IB Ware, Beautiful slow country gospel by the Anglin Brothers & Delmore Brothers, Intense vocal performances by the New Gospel Keys, Elder Richard Briant & the Silent Grove Baptist Church Congregation, & much more! All killer no filler compilation that rocks hard & gets deep & sad too.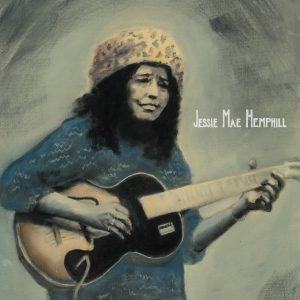 Jessie Mae Hemphill – S/T LP – 14 euros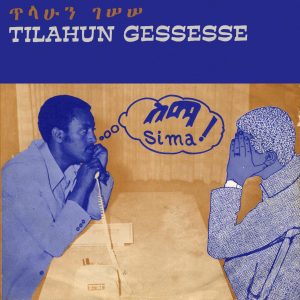 Talahun Gessesse – Sima! – 14 euros

Great songs form one of Ethiopia's most beloved singers – Talhoun Gessesse (English spelling varies). These recordings span from 1969 to 1975 and cover the range of Talhoun's styles and moods. Some mystical modal songs, some straight up rockers, and some ballads. All totally killer songs from the golden age of Ethiopian Soul Music. Talhoun's voice, alongside Mahmoud Ahmed's, is one of the strongest in the land. Don't miss out on this monstrously good LP.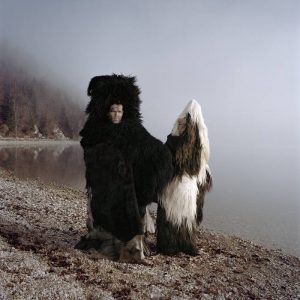 HYPERCULTE – LP – 11 euros (STREAM)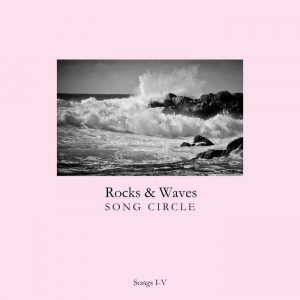 Rocks & Waves Song Circle – LP – 13 euros (STREAM)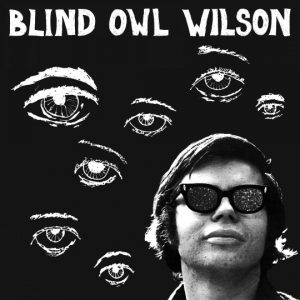 Blind Owl Wilson – S/T LP – 14 euros
Blind Owl Wilson was a truly great guitarist and vocalist who's deep well of psychedelic blues songs were buried amongst the catalog of major label rockin' blues band Canned Heat. Blind Owl served as Canned Heat's guitarist and would chip in a song here and there as a front man. A couple of those songs became huge hits in the 60's – « Going Up The Country » and « On The Road Again ». Blind Owl's songs for Canned Heat stood in stark contrast to the bands blustery blues rock – his was a gentle and nuanced voice and the themes of his song were all about personal heartbreak, grasping for cosmic understanding, and ecological justice. Here we have an LP of Blind Owl's songs from Canned Heat's records – left to sit alone and take you somewhere unexpected. Blind Owl's personal vision quest can be heard throughout these songs. « Poor Moon' tells the tale of Alan's heartbreak as he watches the moon being misguidedly bombed by man, 'My time ain't long' confronts death, « Parthenogen in 3 Blind Owls' and 'Parthenogen Childs End' take you to the psychedelic limits, and oh yes, we have the hit tunes on here too. Co-release with Sutro Park records. A true psychedelic masterpiece!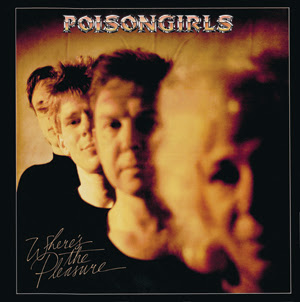 Poison Girls -« Where's the Pleasure » LP – 14 euros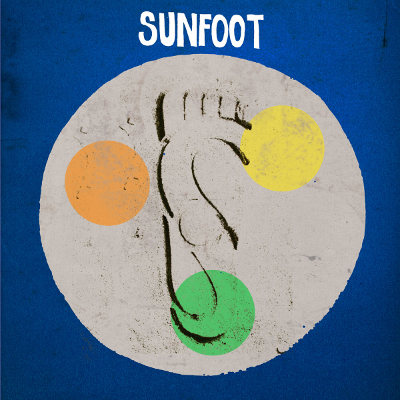 MRP – 087
Sun Foot – Round dice fried combo LP – 12 euros (STREAM)
Contemporary art rock band. A strange mix of minimalism, catchy pop music and damage. Sun Foot are a true underground band worthy of recognition. The drums suggest a drone and simplicity somewhere between Bo Diddley and Tibetan music. The angular guitar and bass are somehow easy to listen to and…dare I say…fun. This LP is a distillation of Sun Foots song catalog – a « greatest hits » of sorts and nice introduction to their progressive world.
Recorded and produced by none other than Joe Goldring (of The Enablers and producer of many San Francisco bands) at Coast Studios. Album cover designed with heavy art contribution by David King, designer of the iconic CRASS symbol. Ron Burns (formally of Smog, Hot Spit Dancers ), Chris Johanson (visual artist, formerly of San Francisco's Deep Throats) and Brian Mumford (Dragging an Ox through Water, Jackie-O Motherfucker) make up Sun Foot. Co release with Awsome Vistas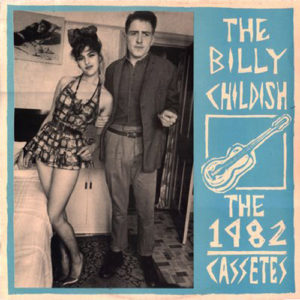 Billy Childish – The 1982 Cassettes LP – 14 euros (EXTRAIT)
Charging up the hill towards our summit endpoint, we'd like to conclude this Medway reverie with
BILLY CHILDISH's first solo album, recorded in 1982 but issued in 1988 by Hangman. Raw, uncompromising,
and putative, lonesome and hypnotic and savage. This and the Jack Ketch LP are two that we know Medway
enthusiasts will be happy to see included here. Remastered from the original tapes and pressed in a one-time
edition of 500 copies.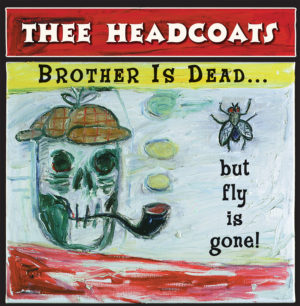 Headcoats – Brother Is Gone….But Fly Is Dead LP – 14 euros (EXTRAIT)

Incendiary covers set from THEE HEADCOATS, wherein they take a walk with the ghosts of all manner of punk standards. Remodernist takes on the Clash, Buzzcocks, Johnny Moped, Electric Eels, ATV, Small Faces, Bo Diddley, and many many more. Remastered from the original tapes and pressed in a one-time edition of 500 copies.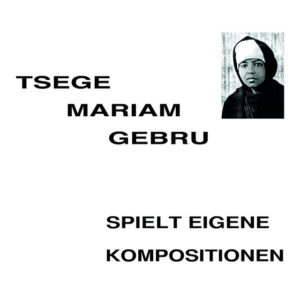 MRP-025 Tsege Mariam Gebru – Spielt Eigene Komposition LP – 13 euros (EXTRAIT)

A most unusual & stunning album. Tsege Mariam Gebru is an Ethiopian nun who has dedicated her life to helping others. She has been composing & playing music on the piano since the 1960's. Her music is a unique mix of Western classcial music in the vein of Erik Satie, Ethiopian music & Religious Christian meditation music. On this reissue of her first LP, originally released in Germany in a very small pressing, we find Tsege Mariam Gebru playing her own compositions solo on piano. She plays with restrained grace & purity. The record invites repeated listening well & is filled with spiritual warmth. We are very proud to present this LP – culled from the monumental Ethiopiques CD series.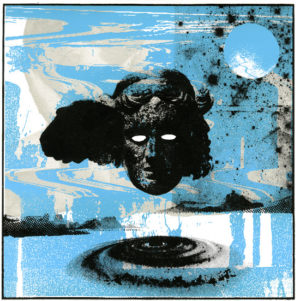 Delia Derbyshire/ Barry Bermange – Inventions for Radio: The Dreams LP – 14 euros (EXTRAIT)

« Dreams » was made in collaboration with Barry Bermange (who originally recorded the narrations). Bermange put together The Dreams (1964), a collage of people describing their dreams, set to a background of electronic sound. Dreams is a collection of spliced/reassembled interviews with people describing their dreams, particularly recurring elements. The program of sounds and voices attempts to represent, in five movements, some sensations of dreaming: running away, falling, landscape, underwater, and colour. Delia's editing and repetition, together with her dissonant, often terrifying musique concrete soundbeds, make this distinctly uneasy bedtime listening. »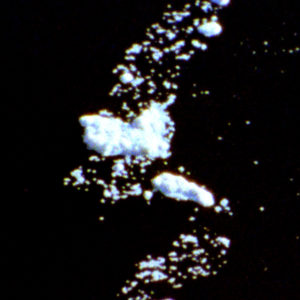 Crystal Myslajek -« Circadia » LP – 14 euros (STREAM)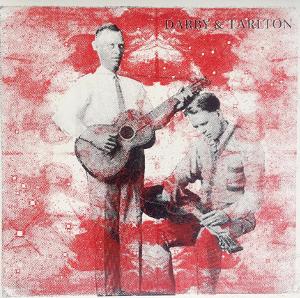 Darby and Tarlton – S/T LP – 14 euros (EXTRAIT)

Limited one time pressing of 500 copies, housed in a beautiful silk screened cover. Available only direct to stores.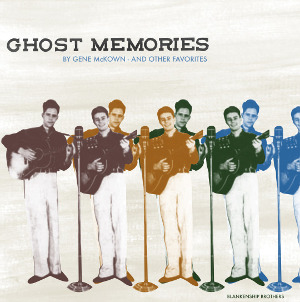 V/A – Ghost Memories – LP – 12 euros
The long awaited sequel to our « Six Feet Under » compilation! Absolute killer country and rock and roll songs from the late 1950's – early 1960's. Minor chords abound in both rocking tunes and straight up weepers. The real stuff – no goofy novelties or commercial palp. Honest peoples music. All incredibly hard to find tunes from small label 45's. Available only direct to stores.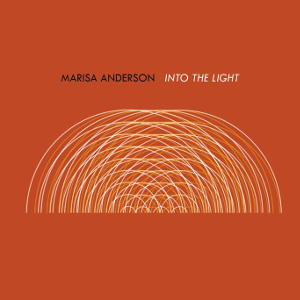 Marisa Anderson – Into the Light – LP – 14 euros (STREAM)

On her newest release, 'Into the Light' Marisa Anderson leaves Appalachia and the Delta blues behind as she journeys west, into the heart of the sun. Written as the soundtrack to an imaginary science-fiction western film, the record's ten songs trace the story of a visitor lost and wandering on the shifting borderlands of the Sonoran desert. 'Into the Light' is shimmering and cinematic, the pieces built around pedal steel, lap steel and electric piano as well as Anderson's signature guitar sound.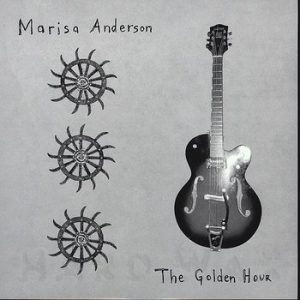 Marisa Anderson – Golden hour LP – 12 euros (STREAM)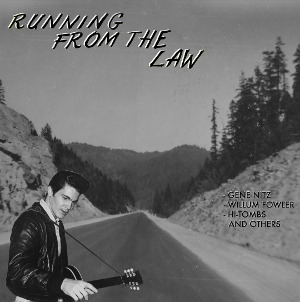 V/A – Running from the law – LP – 12 euros
The 3rd volume of the « Six Feet Under » series! Compilation of absolute killer country and rock and roll songs from the late 1950's – early 1960's. Minor chords abound in both rocking tunes and straight up weepers. The real stuff – no goofy novelties or commercial palp. Honest peoples music. All incredibly hard to find tunes from small label 45's. Available only direct to stores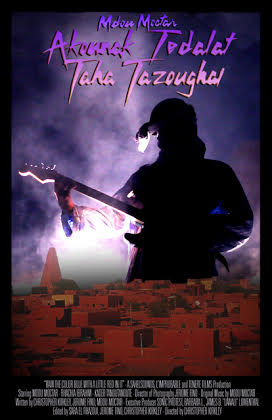 Akounak Tedalat Taha Tazoughai – DVD – 15 euros (TRAILER)
The first ever Tuareg language fictional film, based on the legendary rock-u-drama "Purple Rain," Akounak explores the world of a musician trying to succeed in the raucous subculture of the Niger guitar scene. The protagonist, real life musician Mdou Moctar, must battle fierce competition from jealous musicians, overcome family conflicts, endure the trials of love, and overcome his biggest rival – himself. Carried by stunning musical performances from Mdou, the film is a window into modern day Tuareg guitar and an experiment in participatory ethnographic filmmaking. In Tamashek with English and French subtitles; 75 minutes, all region DVD, NTSC format. Limited edition of 1000 copies.
V/A – Nouakchott Wedding Songs LP – 15 euros (STREAM)
Raucous and electrified wedding songs from the desert kingdom of Mauritania. Luxurious overload of microtonal scales, phaser pedals, and unpredictable polyrhythms. Documentation of a little known music scene where disparate influences meet in beautiful permutations. This is desert music as it's performed – loud and unfiltered. Comes with 12 page full color booklet. Limited to 1000.
V/A-Fanafody LP – 10 euros
The second volume of recordings in our series of Madagascar music. From the archives of Montreal recordist, Charlie Brooks. While containing some similar artists as volume one, Fanafody focuses more on his second trip through the island during 2002 featuring violin players and throat breathing singers. Includes extensive photography and liner notes booklet.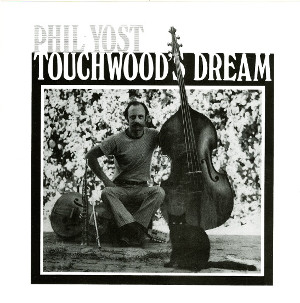 PHIL YOST – Touchwood's Dream – LP – 15 euros (STREAM)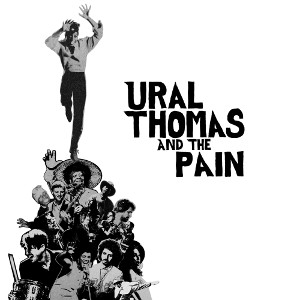 URAL THOMAS AND THE PAIN – 2xLP – 22 euros
Very limited edition of this LP. 950 available worldwide. Gatefold old school « tip on » cover with a booklet. One of Portland's most beloved live bands LP premiere. Don't sleep on it!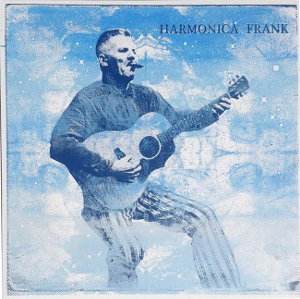 Harmonica Frank – S/T LP – 14 euros (EXTRAIT)

Limited one time pressing of 500 copies, housed in a beautiful silk screened sleeve.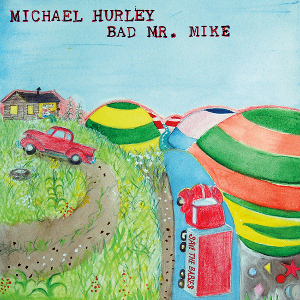 MICHAEL HURLEY – Bad Mr. Mike – LP – 12 euros
A new LP by the great Michael Hurley! Michael is one of the world finest and most prolific songwriters – and he's still cranking out hits. The well is far from dry. This LP features home recordings with Michael on guitar, banjo and organ. Sublime and sometimes a little strange – a new classic for the ages. Songs include the Kentucky 3 – a beautiful instrumental medley of songs evocative of Kentucky, Charona – a great banjo ballad, Tender is the guitar – a mournful organ driven ballad, Boone and Jocko – a longstanding favorite epic from Michael's live sets on record at last, Cuckoo Rock and Lo Bonney – two unique rewordings of traditional ballads, Dragging the Indian – a stark instrumental, and much more. Don't sleep on this work of genius. Cover art by Michael himself.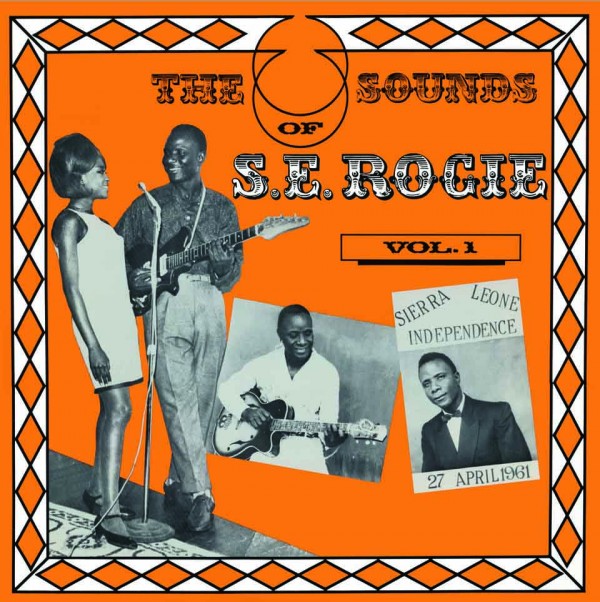 MRP-050 S.E.ROGIE – The Sounds Of S.E. Rogie LP – 12 euros (audio)
At last! A reissue full LP of the legendary Palm wine guitarist SE Rogie's early work. Truly beautiful songs from the 1960's ranging from sweet acoustic solo numbers to blazing full band electric music. SE Rogie had a very long & pioneering career in Sierra Leone. His songs are some of the most beautiful ever – gentle & lilting timeless melodies. One of the greats. A co-release with our friends at the Domino Sound label.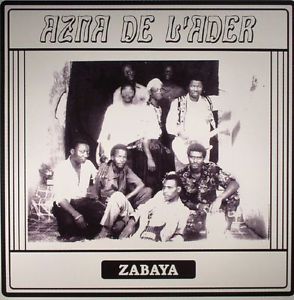 Azna de L'Ader – Zabaya LP – 15 euros (STREAM)
Archival recordings from Niger's seminal psych-rock outfit, Azna de L'Ader. Intense shrieking solos, fuzzed out guitar, and hypnotic crashing drums. Equal parts Western rock and Bori possession music, West Africa's answer to Zamrock. Playing in their home country for 40 years, but living in a remote region, this is the first ever official release.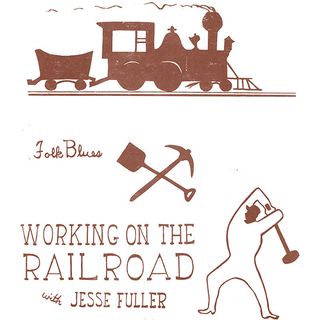 JESSE FULLER – Working on the Railroad – 10 » – 12 euros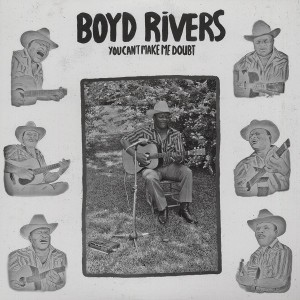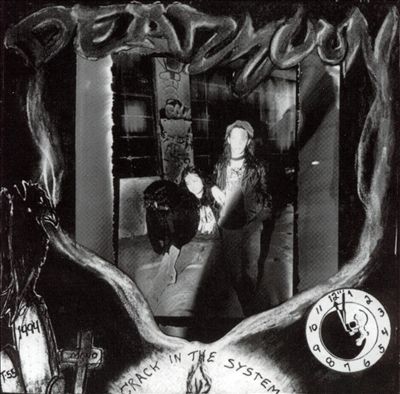 DEAD MOON – Crack in the system – LP – 1994 – 12 euros (STREAM)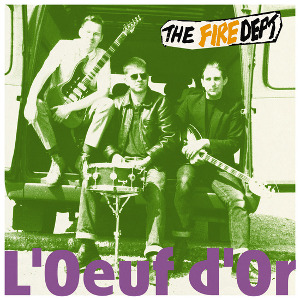 The Fire Dept – L'Oeuf D'or LP – 14 euros (EXTRAIT)
Fire Dept (out of Cambridge) burn it down on both sides of this (their debut) album, lost in time and packed with ace songwriting, molten guitar playing, and covers of bands that are still unknown to squares in this so-called sophisticated age which we now find ourselves. Recorded at Toerag, produced by Billy Childish (who also did the sleeve art), and issued on his Hangman's Daughter label in 1995. All hail Fire Dept. Reissued in close collaboration with Billy Childish, Neil Palmer and Damaged Goods Records. Limited edition of 500 copies.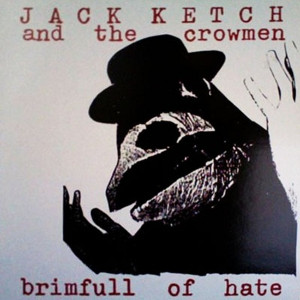 Jack Ketch & the Crowmen – Brimfull of Hate LP – 14 euros (EXTRAIT)
Possibly the most sought-after Billy Childish related LP, Jack Ketch & the Crowmen were (to our knowledge) a one-off group, with Billy, Bruce and Bertie out of the Milkshakes. Brutal basement executioner styles abound here, dark songs from a dark place. Incredible and mysterious, not surprising for a group named after Britain's most infamously inept hangman. For the believers. Reissued in close collaboration with Billy Childish, Bruce Brand and Damaged Goods Records. Limited edition of 500 copies.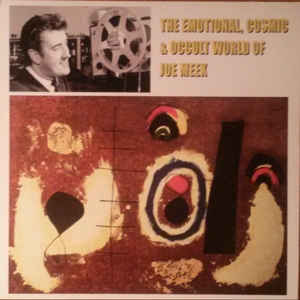 Rita Abatzi – I'm Burning, I'm Burning LP – 13 euros (STREAM)
Beautiful and haunting Greek urban songs recorded between 1933 and 1937. Rita has a haunting voice and is accompanied by stunning Greek master musicians. Includes classics such as Don't Cry Anymore, In The River – My Clothes, Two Hearts Pained and Mother, Don't Send Me To America. Insert with liner notes by Ian Nagoski. A co-release with Canary Records.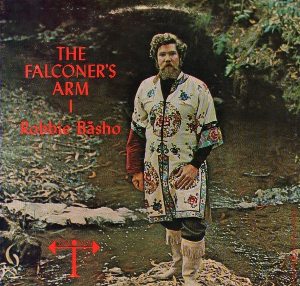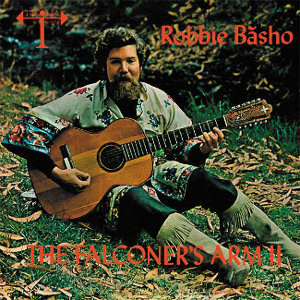 Robbie Basho-The Falconer's Arm, Vol. 2 LP – 15 euros
1st time vinyl reissue, fully remastered, excellent sounding LP of Robbie Basho's Facloner's Arm, Vol 2, the second in a thematic series of works he recorded in 1968 for Takoma. The Falconer's Arm pair of LPs is largely considered his best work, monumental pieces of folk guitar invention from the pioneer, guitar lines in unusual tunings influenced by both blues and Indian music. Limited edition of 500 copies.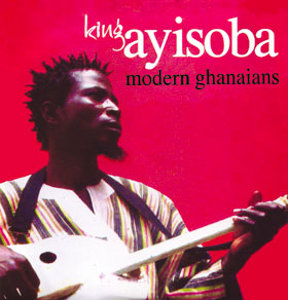 KING AYISOBA – Modern Ghanaians – LP – 12 euros (EXTRAIT)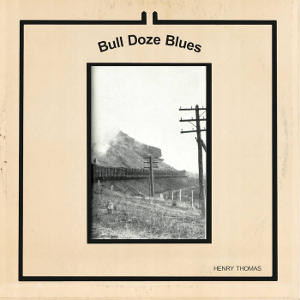 HENRY THOMAS – Bull Doze Blues – LP – 12 euros (STREAM)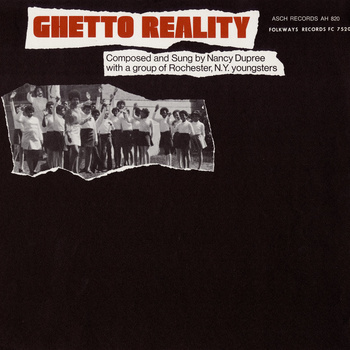 NANCY DUPREE – Ghetto Reality – LP – 13 euros (STREAM)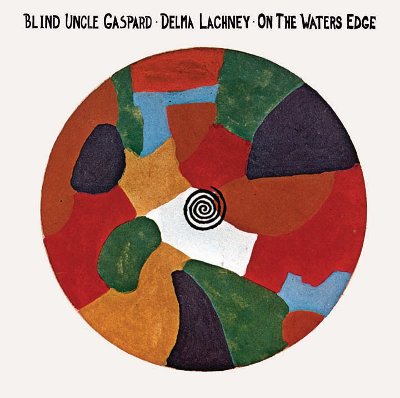 12 great songs recorded by two of Cajun musics finest and most unusual artists – Blind Uncle Gaspard and Delma Lachney. All songs originally released on 78 in the late 1920's. Fragile and dignified performances with French vocals accompanied by guitar or fiddle or sometimes both. Impeccable ballads and breakdowns. Old school 'tip on » cover.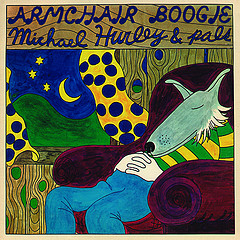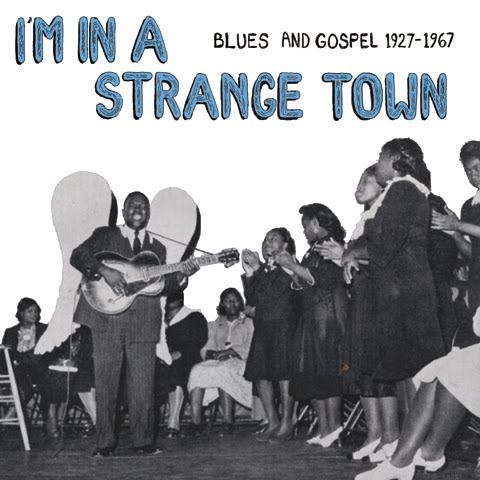 Compilation of top notch Gospel and blues recorded between 1927 and 1967. A mix of very well known artists such as Blind Lemon Jefferson, Gary Davis and Robert Wilkins and more obscure folks like John Lee and Charles White. A record filled with some of Mississippi Records favorite recordings – ripping guitar work outs, soulful ballads, loping drunken jug bands and more. All songs are on the theme of travel, death and transcendence. Got an existential crisis? This may be the record for you.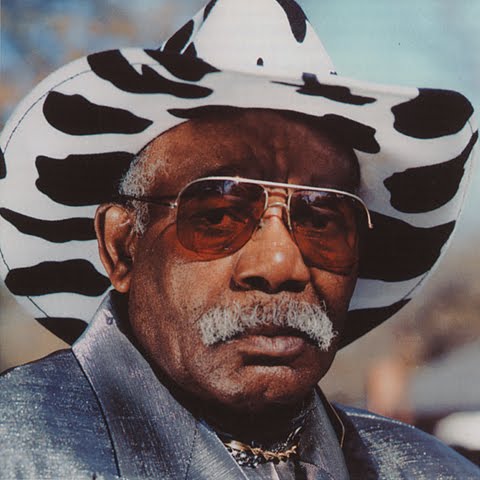 A truly unique Gospel stylist – Isaiah Owens plays guitar and sings in his own very distinctive and otherworldly way. Isaiah plays loud and with quite a bit of dissonance, his voice floating above beautifully. This LP features some of his finest performances – captured from his radio broadcasts in Montgomery Alabama and from studio recordings. We are very proud to present this material. Liner notes by Kevin Knutt (of the greatest radio show of all time – Sinners Crossroads, as well as the Case Quarter label)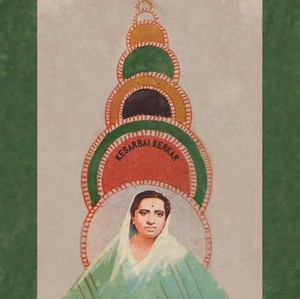 Kesarbia Kerkar-S/T LP – 12 euros (audio)
One of the greatest Indian classical vocalists of all time. KEARBIA KERKAR rose up from the bottom of the caste system in India to become one of the countries most respected vocalists. These recordings from 1947 – 1953 are beautiful ragas not to be missed. First LP issue of her material to be available in the US. A real treasure for fans of our Abdul Karim Khan & Pandit Prannath releases. Beautiful detailed liner notes by IAN NAGOSKI complete with photographs & sacred Tantra art. Old school « tip on » cover.
Mdou Moctar – Akounak Tedalat Taha Tazoughai OST – LP – 15 euros (STREAM)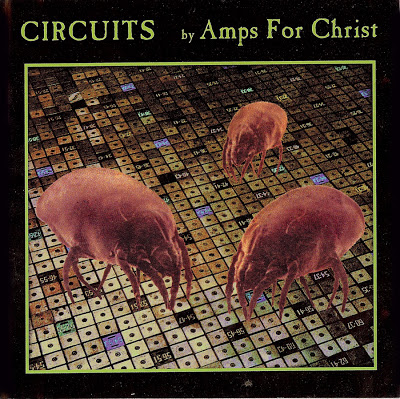 AMPS FOR CHRIST – Circuits – 2xLP – 16 euros
(download)
« Circuits was originally released in 1999 on the Vermiform label. It was well received, even charting on CMJ. Comprised of stellar originals, Scottish, English and North American folk songs and Child ballads, biblical lore, and choice pop folk cover tunes, Circuits is singular in its approach. Heavily referencing Steeleye Span and Pentangle's moves in working with songs of the British Isles, as well as Jean Ritchie and North American Appalachian songlines in general, as well as DIY nosenik modalities, AFC uniquely adds to the history of these songlines. This reissue puts Circuits on vinyl for the first time as a deluxe double LP with a gatefold cover and a full bonus side of unreleased material . Circuits includes AFC collaborator Tara Tavi (ex-Blue Silk Sutures, Bastard Noise, Savage Republic, currently of Auto Da Fe) who plays yangqin (Chinese hammer dulcimer) and sings. Former Man Is The Bastard drummer Joel Connell plays tablas and percussion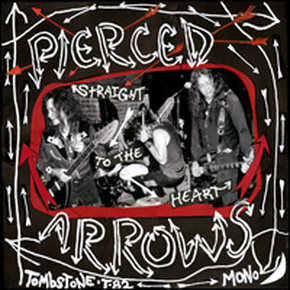 PIERCED ARROWS – LP – 12 euros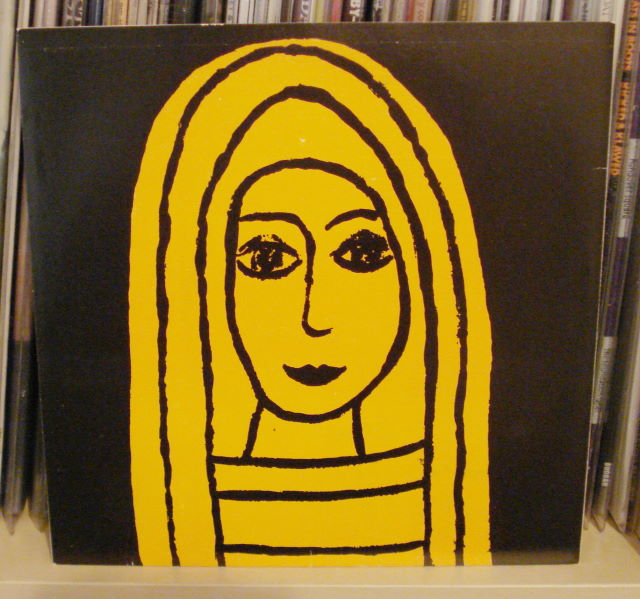 ONE OF YOU – LP – 12 euros
A fascinating and unique collection of music by a Czech immigrant to Canada who wishes to remain anonymous. Side A contains tracks from 3 singles originally released on her own Scarab label in the early '80s, two under the name One of You and one credited to The Triffids. The One of You tracks are mournful and quietly intense, really something special. Mostly just organ and voice, they resemble a mix of outsider minimal Goth and a Czech-accented Nico, maybe. The instrumental Triffids tracks are slightly less spare, adding a touch of synth and percussion to the mix, and ending up a bit like low-key basement prog. Side B consists of Czech-language guitar-based demos recorded in the late '70s, and shows a bit more of an Eastern European folk-music influence, with occasional subtle folk-psych tinges and some spooky reverb. Amazing stuff. – Tony Coulter (WFMU) Comes with insert with lyric translations. Limited edition of 500