\ DISTRO VINYLES
0 Commentaires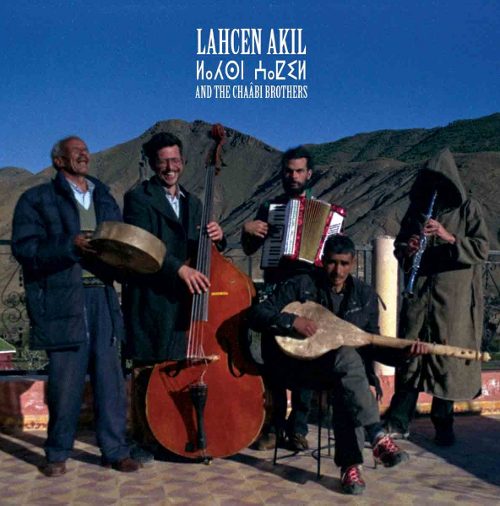 LAHCEN AKIL and the Chaâbi Brothers – LP – TOFU 90 – 8 euros (STREAM)
Téléchargement Libre / Free Download (41)
Coproduction avec Do it Youssef, Animal Biscuit, Red Wig
0 Commentaires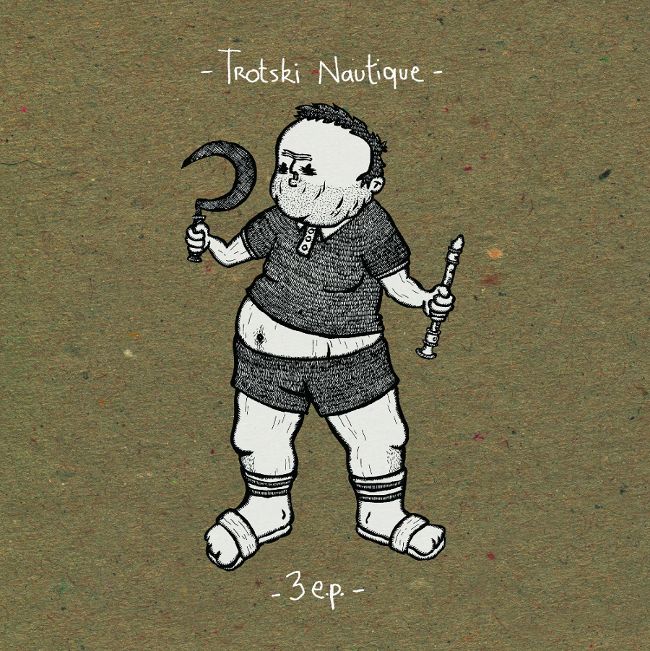 TROTSKI NAUTIQUE – LP – TOFU 85 – 7 euros (STREAM)
Téléchargement Libre / Free Download (124)
Enfin le vinyle de Trotski Nautique regroupant les trois CD. Un délice de provo lo-fi.
pochette par David Snug, ça coûte moins cher.
0 Commentaires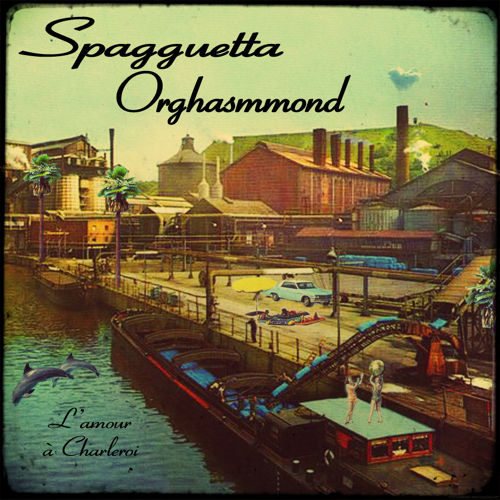 SPAGGUETTA ORGHASMMOND – EP – TOFU 89 – 5 euros (STREAM)
Téléchargement Libre / Free Download (194)
Si je ne m'abuse, il s'agit du premier groupe belge sur Mon Cul.
Deux super titres dont le torrent d'amour : L'amour à Charleroi
0 Commentaires
LLAMAME LA MUERTE – Ballad Of The Concrete Horse – LP – TOFU 84 – 8 euros (STREAM)
Téléchargement Libre / Free Download (254)
Llamame La Muerte revient avec un nouveau disque et une nouvelle personne dans le groupe (Justine) qui fait que le duo est devenu trio. Très content que ces morceaux soient enfin gravés sur le vinyle, ça faisait un moment qu'on les attendait ! Je les connaissais par coeur avant même de mettre le disque sur ma platine.
Encore une belle pochette de Marie Van Gysel, avec Gatefold et tout, ça se la raconte vénère.
0 Commentaires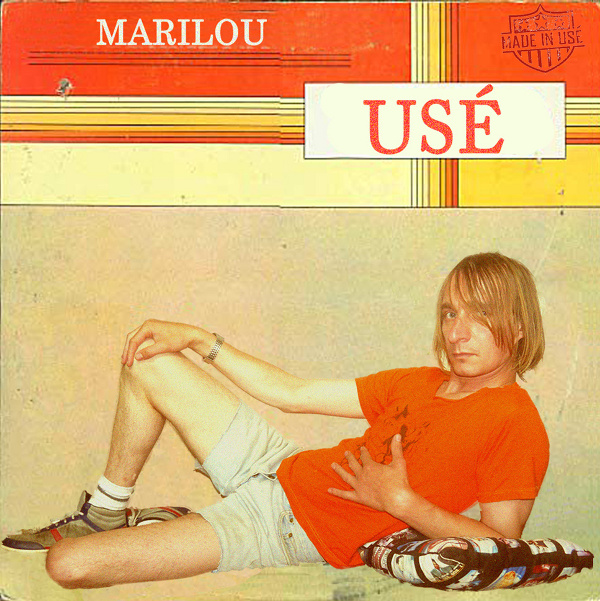 USé – Marilou – EP – TOFU 83 – 4 euros (STREAM)
Téléchargement Libre / Free Download (310)
coproduction avec Ludo Prod / Attila Tralala / Label Brique / gUrdUlU
0 Commentaires
UKANDANZ – Lantchi Biyé / Endè Yèrusalem - 7'' – 5 euros
Split PETULA CLARCK / 25 – LP – 10 euros
PETULA CLARCK – Instinction – LP – 10 euros
CASSE GUEULE – L'important c'est d'aimer – LP – 10 euros
CHARISMA​.​COM – Ai Ai Syndrome – LP – 10 euros
TOKYO KARAN KORON – Go Nin No Entertainers – LP – 10 euros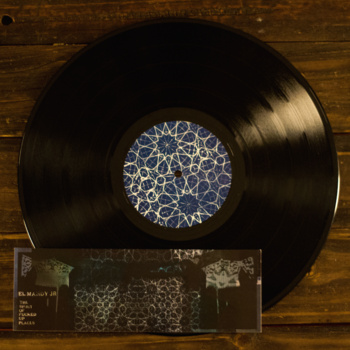 BOOMARM006
El Mahdy Jr. – The Spirit Of Fucked Up Places
LP – 12 euros
(STREAM)
Back by popular demand, we are thrilled to bring you this limited edition Re-Press of the debut LP by Algerian born producer El Mahdy Jr.
Born in Sidi Bel Abbess, Algeria, El Mahdy Jr is an audio collagist who masterfully splices devotional music into a blunted blend of half time bass and mystic sound.
His debut LP The Spirit of Fucked Up Places was released in the summer of 2013 on Boomarm Nation, followed by a string of releases for Boomarm Nation, Deep Medi, Zam Zam Sounds, and Danse Noir. The original pressing sold out in a matter of weeks, and we are very happy to make it available again in a limited second pressing of 500 copies.
Pressed onto black vinyl, and housed in a heavyweight clear polyvinyl sleeve. Each copy ships with a full color sticker designed by Polygon Press.
SS-003 V/A-Music from Saharan Cellphones: Volume 1 LP – 12 euros
(
STREAM
)
A compilation of the most popular music circulating the Sahara desert on the unofficial network of cellphones – where mp3s are stored, played, and traded in very literal peer to peer bluetooth transfers. The contemporary West African sound from the new school of DIY production with little or no commercial release outside of their locales, from spaced out Tuareg Autotune, Ivorian Club Jams, Mauritanian Synth, and Malian Hip Hop electro. Collected from memory cards by and released on cassette, the vinyl comes after a years plus of tracking down the composers.
LE REVEIL DES TROPIQUES – Hallucinations Scéniques Vol.1 – LP – 10 euros
et de nouveau en stock :
SS017 Mdou Moctar-Afelan LP – 12 euros
MRP033 Kesarbia Kerkar-S/T LP – 12 euros
MRP055 Neo Boys-Sooner or Later 2xLP – 15 euros
MRP057 Dead Moon-Cracks In The System LP – 12 euros
MRP059 Rita Abatzi-I'm Burning LP – 12 euros
MRP062 DeZurik Sisters-Sing and Yodel LP – 12 euros
MRP079 V/A-My Intention Is War LP – 12 euros
MRP080 V/A-Seven Skeletons Found In The Yard LP – 12 euros
SCR001 Ricky B-B Is For Bounce LP – 12 euros
SCR002 Stooges Brass Band-Street Music LP – 12 euros
ss014 Harafin So-Bollywood LP – 12 euros
OUTRE1004 V/A-Secret Museum Of Mankind Vol IV – 16 euros
SS012 V/A-Music From Saharan Cellphones Vol 2 LP – 12 euros
SS003 V/A-Music from Saharan Cellphones: Volume 1 – 12 euros
WW05 Amps For Christ-Circuits 2LP – 14 euros
WW10 Poison Girls-Hex EP
WW11 Poison Girls-Chappaquiddick Bridge LP
DS037 Wedding Songs LP - 12 euros
des restocks de chez MOI J'CONNAIS :
Human Expression
Casseus
Mama Rosin, bye bye bayou
blind blake
shady and the wamp
modern mayan
Orchestre tout puissant Marcel Duchamp, Rotorotor
Pietre Preziose e Oro Fino
Hypnotic Cajun
et des restocks de chez BIGOÛT RECORDS :
SHEIK ANORAK – Keep your hands low
KIRVNA – Penvndaan
split CHEVIGNON / TORTICOLI
0 Commentaires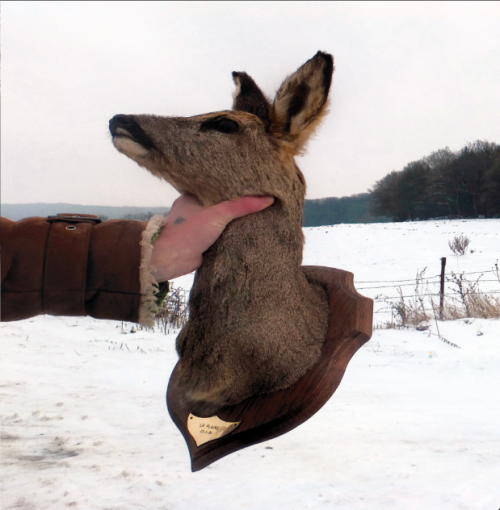 MR MARCAILLE – Kill! Kill! Kill! – LP 12'' – TOFU 66 / 2 – 2013 – 8 euros
Clip audio : Le lecteur Adobe Flash (version 9 ou plus) est nécessaire pour la lecture de ce clip audio. Téléchargez la dernière version ici. Vous devez aussi avoir JavaScript activé dans votre navigateur.
Téléchargement Libre / Free Download (940)
Repressage du disque du king of metal.
(il me reste encore quelques exemplaires du premier pressage si y'a des fans de ouf)
0 Commentaires
CHE¥ENNE 40 – Cinquante – LP – TOFU 82 – 8 euros (STREAM)
Téléchargement Libre / Free Download (275)
Premier disque pour ce groupe lillois étonnant, avec le fondateur de Tandori Records dedans.
Coprod avec Tandori Records, Love Mazout, Etienne-Disqs, Attila Tralala
0 Commentaires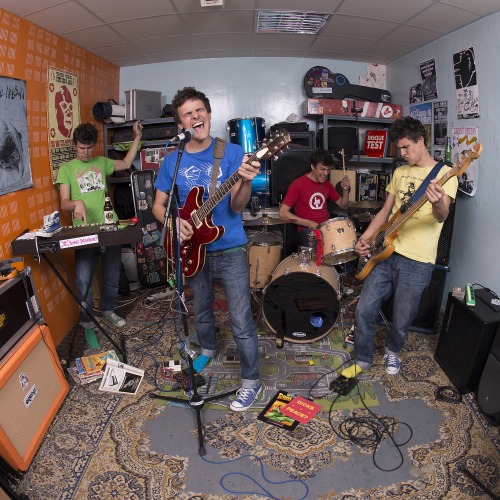 SEB AND THE RHÂÂÂ DICKS – LP – 8 euros (STREAM)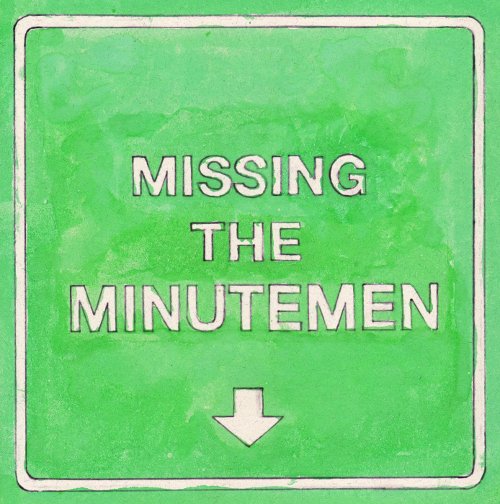 MIKE WATT + THE MISSINGMEN – Missing the Minutemen – 7 euros (STREAM)
6 reprises des Minutemen !
Le label Galerie Pache se débarasse de ses stocks :
MR LABRADOR – LP – 7 euros
A stretch of wasteland, dotted and ghostly — five compositions for heavy floating. Synth, electronics, metal, samples. White jacket with paste-on photocopies. Tedium House.
/+/+FR/+/+
Sans berceuse, Mr Labrador reste dans sa niche où il fait froid comme dans une église sale. C'est du côté de Rennes où il y à des forêts mouillées, où y'à des gens qui parlent d'une voix monocorde et où les touches de l'orgue bougent pas très vite.
La musique de Labrador est une étendue de terre désolée, ponctuée et fantomatique… SM drounesque et sociale un peu. 5 compositions en flottement lourd pour un disque à ne pas écouter un dimanche matin en redescente de produits du samedi soir.
Artwork cotes du nord, typo franche et photochoppe sans doute voilé par un minitel lunaire et desespéré. Peace & Love.
COUSINS OF REGGAE / LUBRIPHIKATTTOR – split LP – 7 euros
Lp with dirty sounds from Cousins Of Reggae, Montreal based
2 man mind fuck. utilizing guitar, drums, turntables and voice. Go for a trip via 2 different pieces, heavy, loud, hit electric noise & fatal attack.
First vinyl release for parisian noise anti brutal pro violence
Lubriphikatttor. ; long tune 'babypute' / death of flowers & elaborated
destruction.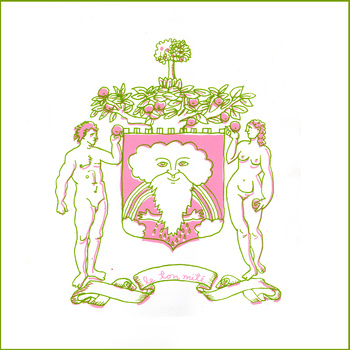 LE TON MITE – LP – 7 euros (STREAM)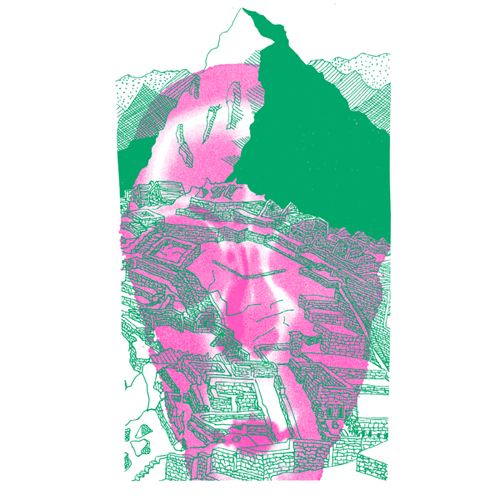 AGRIPON / STUCKOMETER – LP – 7 euros
Entre 8 et 11 titres sans titre..pour AGRIPON (8 minutes 40), hystérique, parfois ou souvent insupportable, électrique & social, fuked up.. improvisé et plutot rythmé.. ça date de aout 2005 et ça tourne en 45..en 33 , pour un plaisir plus long.. et plus gras… fais ce que tu veux.
2 titres pour STUCKOMETER (13 minutes 20), 2 guitares, batterie, basse…+ une bouche qui s'exprime et de la flute… assez sauvage et caverneux, violence plus prolongée, bruit, libre.. ça date de septembre 2006 et stuckometer c'est un groupe de Manchester.. ville des Monkey Boots. Lecture conseillée en trente trois tours.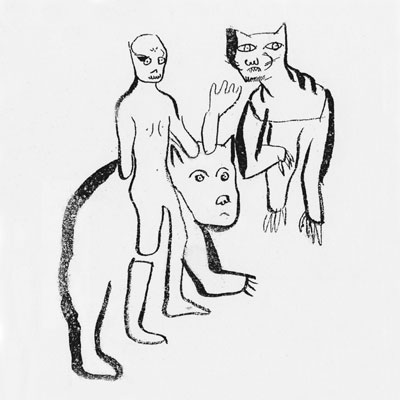 ARRINGTON DE DIONYSO ET GARTH POWELL – Casser la vaissell – LP – 7 euros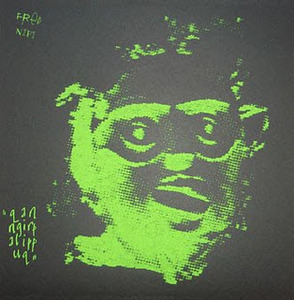 FRED NIPI – LP – 7 euros
lp une face / 14,30 minutes / chaud du cul / noise familiale des familles sur analogique synthétisé.
escalade plutot écrite et modulée. harsh d'été, oscillations dans le mur… Èlectronique continue à fort ressac. parfait accompagné d'un white russian tard dans la nuit à volume 12. finalement et évidemment rock n roll. TUBE/HITSONG
nipi is THE papa././
suite gravée et condensée du Projet 2007/365 Nipi est aussi à déguster et a recracher dans Coupe Coupe, Mahayoni Mudra, Illitch
/+/+Eng/+/+
one sided lp from parisian noise artist FRED NIPI / 14.30 min / hot ass / noise family families to analog
synthesized.
escalation rather written modulated. harsh summer, oscillations in the wall … electronic still strong
undertow. perfect with a white russian late night volume 12. and finally of course rock n roll. HITSONG
nipi is THE daddy. /.
Following written and condensed nipi 2007/365 Project is to taste and spit in coupe coupe Mahayoni Mudra, Illitch ..
"New member of Ilitch's old-school, completely improvised harsh noise performed on analog modular system, vintage synthesizer, and home-made sound generator. Silkscreened, foldover sleeve. " TEDIUM HOUSE BEST 0F 2010"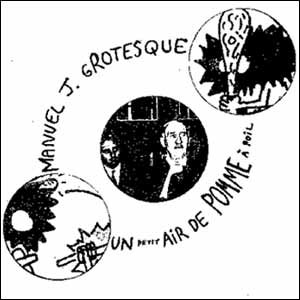 MANUEL J GROTESQUE – Un petit air de pomme à poil – LP – 7 euros (STREAM)
Premier album vinyle de MANU J.GROTESQUE. Chansons simples, textes en français accompagnés de sa guitare. Les morceaux, les paroles, l'univers de GROTESQUE, sont sensationnels, extraordinaires. Chansons simples qui ne paient pas de mine à la première écoute, elles ouvrent toute une poésie particulière à l'oreille de l'auditeur . Imprégné d'une magie toute chétive, d'histoires floues et cotonneuses, ce disque est le témoignage toujours vivant d'un passé parisien révolu.
OSO EL ROTO – Mojon Po'l Agua – LP – 7 euros (STREAM)
WEIRD HABIT – Daily Bread – One sided LP – 7 euros
Sarah Bernat (16 Bitch Pile Up, Work) uses synth, voice, and guitar to get through her personal issues (sanitary among others), and to move sound with DIY intimacy and exuberance. The poetic side of Fluxus meets the active brevity of pop. Block-printed inserts in vinyl sleeve. Edition of 130. TEDIUM HOUSE BEST 0F 2010
"N.P@O.C = WEIRD HABIT lp. SURPREME WEIRDNESS from the WILDERNESS of the amazing Sarah Bernat. Super strange vocal zones & general head scratching internal inzanity makes me go plain mad crazy. Sooooooo good. A perf homemade strange onsided platter au excelence' make this reason 1000000000 why I'm head over heels for my midwest lady. Had no idea this monster existed till my man from Instant Chaves landed one in me mitts, then told me to get bolus ghost from the compound ASAP. NOT an easy job but this right here, easy work for the ears, both of em. 16 Bitch? No edition of 130"
john olson
à noter le restock du LP de Lucrate Milk !
Les restock de chez Mississippi, Water Wing et tout ça :
WW11 POISON GIRLS-CHAPPAQUIDDICK BRIDGE LP+1 Sided 7"
WW10 POISON GIRLS-HEX 12" 45RPM EP
MR – 028 The Rats – S/T LP
MR – 039 The Rats – Intermittent Signals
MRP-007 Ali Ag Amoumine – Takamba LP & bonus 7"
MRP-008 Eddie Lee Jones & Family – Yonder Go That Old Black Dog LP
MRP-011 Boyd Rivers – You Can't Make Me Doubt LP
MRP-013 V/A – Time Will Make A Change LP (& Bonus 7")
MRP-018 V/A – Naughty Girl : To What a Strange Place Volume 1 LP
MRP-019 V/A – I Wish I Never Came : To What a Strange Place Volume 2 LP
MRP-020 V/A – Notes From Home : To What a Strange Place Volume 3 LP
MRP-044 V/A - Nightingales & Canaries LP
MRP-046 V/A – Which Way Does The Blood Red River Run? LP
MRP-050 S.E.Rogie – The Sounds Of S.E. Rogie LP
MRP-055/KLP242 Neo Boys - Sooner or Later 2xLP
MRP-057 Dead Moon - Cracks In The System LP
MRP-058 Dead Moon-Trash And Burn LP
MRP-059 Rita Abatzi – I'm Burning, I'm Burning LP
MRP-062 DeZurik Sisters – Sing and Yodel Their Greatest Hits LP
MRP-076 Staple Singers – Will The Circle Be Unbroken? LP
MRP-079 V/A - My Intention is War LP
MRP-080 V/A – Seven Skeletons Found In The Yard LP
MR-005 V/A – Last Kind Words LP
MR-006 Washington Phillips - What Are They Doing In Heaven Today? LP
MR-014 V/A – I Don't Feel At Home In This World Anymore LP
MR-092 V/A – Fanafody LP
PIERCED ARROWS - Straight From The Heart LP
V/A-The Secret Museum Of Mankind Vol. III 2LP
V/A-The Secret Museum of Mankind: Central Asia 2LP
Mamman Sani – Taaritt
 LP
WWO5/TRDWD025 AMPS FOR CHRIST-Circuits 2xLP
Ethiopian Wedding Songs LP
0 Commentaires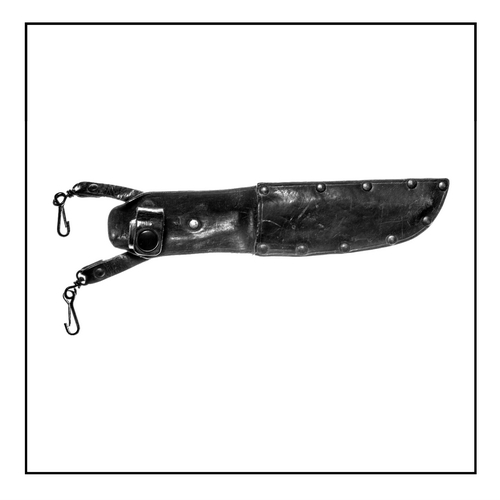 LA RACE – 4cm de mon amour – LP – TOFU 81 – 10 euros
(STREAM)
Téléchargement Libre / Free Download (809)
Coproduction avec Tanzprocesz et Animal Bicuit
La race nous revient avec un nouveau LP. Toujours aussi glauque et grotesque, le groupe continue à développer ce son noir absolument unique.