\ DISTRO VINYLES
0 Commentaires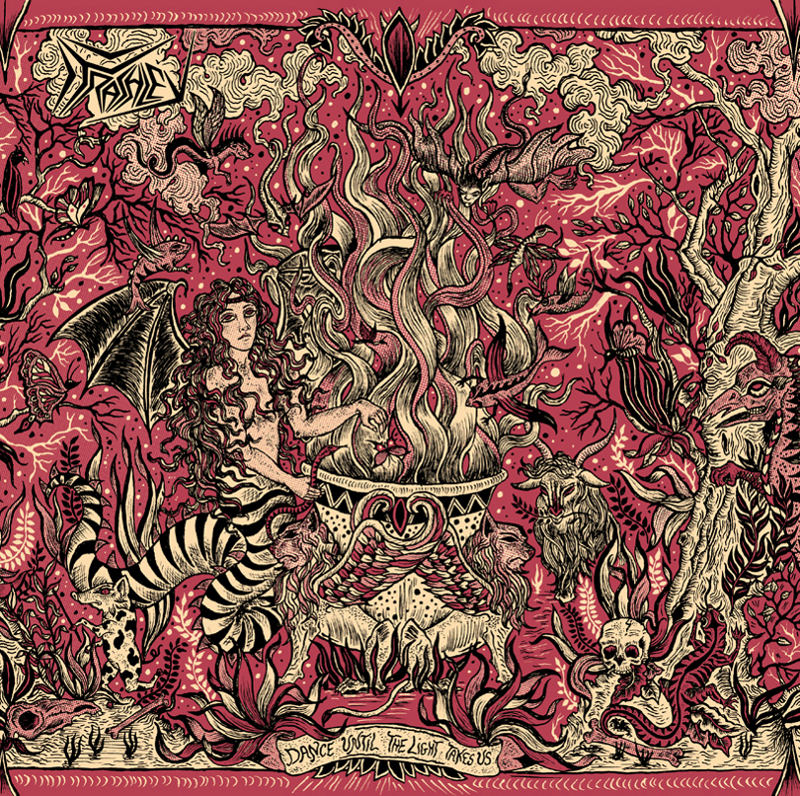 TRASHLEY – Dance Until the Light Takes Us – LP – TOFU 69 – 8 euros
Non, il ne s'agit pas d'une parodie black metal (cf. l'excellent documentaire Until the Light Takes Us) mais du premier vinyle de Trashley. Après une démo cassette et pas mal de concerts entre temps, ils reviennent avec ce super disque. La pochette de Emy est vraiment ultra classe.
Clip audio : Le lecteur Adobe Flash (version 9 ou plus) est nécessaire pour la lecture de ce clip audio. Téléchargez la dernière version ici. Vous devez aussi avoir JavaScript activé dans votre navigateur.
Téléchargement Libre / Free Download (140)
Et d'ailleurs, ils seront en concert jeudi soir à la miroiterie pour fêter la sortie de ce disque, et ensuite enchaîner avec une tournée :
- 11/04 : Reims (fr) – Appart café
- 12/04 : Nijmegen (nl) – De Grote Broek
- 13/04 : Amsterdam (TBC)
- 14/04 : Köln (de) – AZ
- 15/04 : Flensburg (de) – Senffabrik
- 16/04 : Copenhagen (dk) – BumZen
- 17/04 : Hässleholm (swe) – Perrong 23 (TBC)
- 18/04 : Göteborg (swe) – 128A
- 19/04 : Aalborg (dk) – 1000fryd
- 20/04 : Bremen (de) – Querlenker Wagenplatz
- 21/04 : Bruxelles (be) – Les Mariniers
1 Commentaires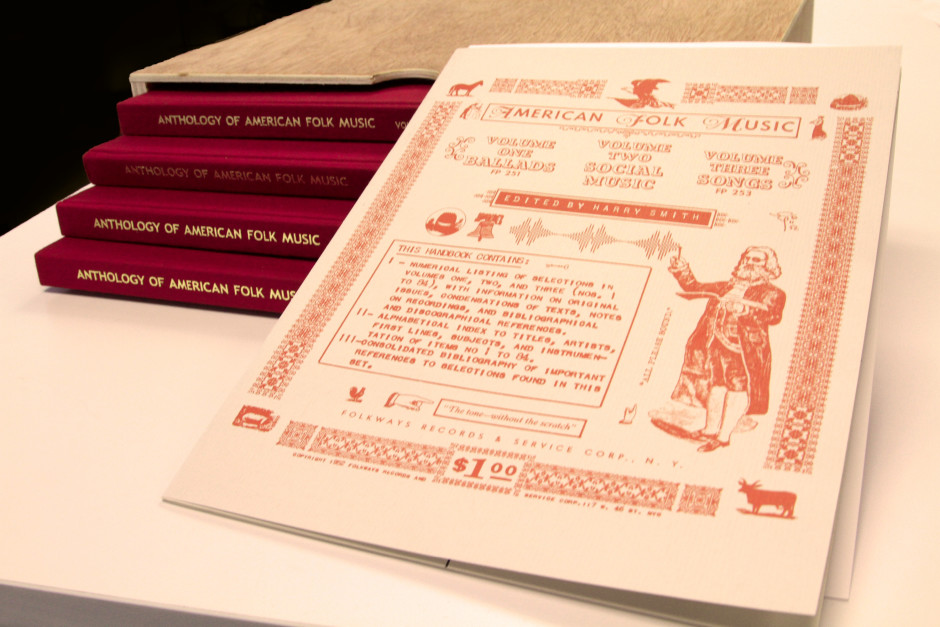 MRP070 V/A – Anthology Of American Folk Music Vol. 1 (Ballads) – 2xLP – 30 euros
MRP071 V/A – Anthology Of American Folk Music Vol. 2 (Social Music) – 2xLP – 30 euros
MRP072 V/A – Anthology Of American Folk Music Vol. 3 (Songs) – 2xLP – 30 euros
MRP073 V/A – Anthology Of American Folk Music Vol. 4 (Rhythmic Changes) – 2xLP – 30 euros
Incroyable compilation de Harry Smith originellement chez Folkways (wikipedia) aujourd'hui éditée en vinyle par Mississippi Records. Ceux qui écoutent du vieux blues et vieux enregistrements du folklore américain reconnaitront beaucoup de classiques, il y a aussi des titres moins connus comme "le vieux soulard et sa femme". Une mine d'or. Vinyle 180gr, pochette la plus épaisse que j'ai vue de ma vie, du coup un disque qui coûte cher, en plus ça a coûté ultra cher à envoyer (+ la douane, ça fait mal), alors je peux vraiment pas faire moins cher que ça sur ce coup là…
Seulement deux exemplaires de chaque volume disponibles, a priori j'en reprendrai pas vu la galère…
(AYE C'EST EPUISE DESOLE…)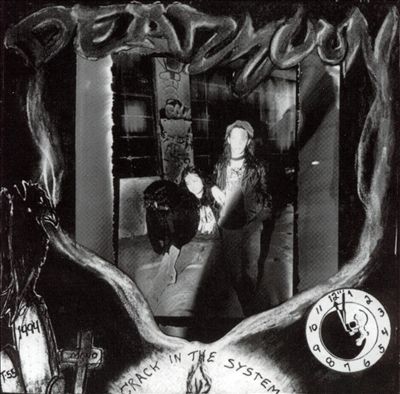 DEAD MOON – Crack in the system – LP – 1994 – 12 euros (STREAM)
les trois dernières cassettes venant de chez Tanzprocesz :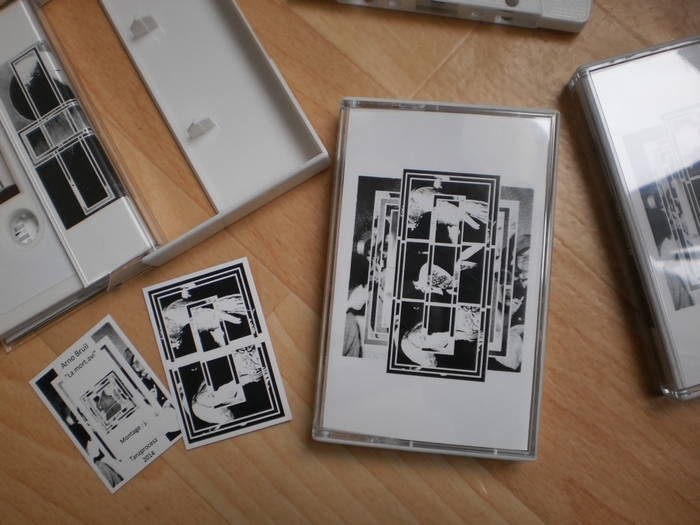 Arno Bruil – "La Mort.avi" – cassette – 5 euros
collection of traditionnal synthetic music from the future shapped as an artificial kaleidoscope.
that's all that needs to be said.
and arno bruil is 1/3 of france sauvage and 1/2 of femme.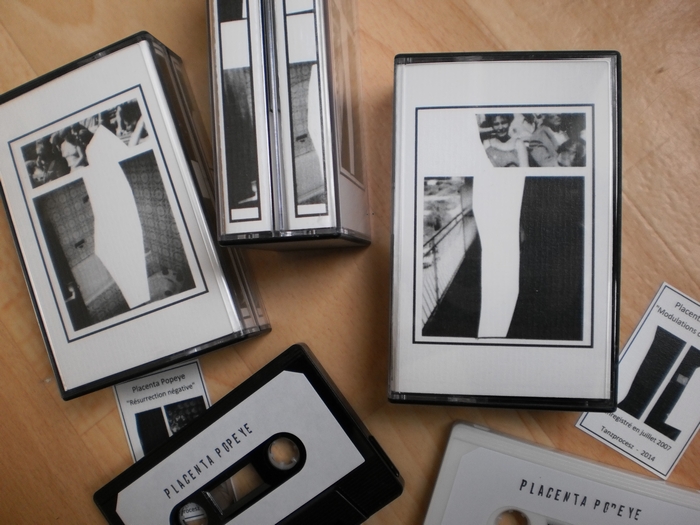 Placenta Popeye – "Résurrection Négative / Modulations Analogiques" – 2xcassettes – 10 euros
archives assembled to celebrate the ponctual reunification of the band the 25th of january 2014.
first tape is free rock in blood – larsens, loss of voice and rusty guitar potentiometer
second tape is free synth in tears – farfisa, 3 years-old synth and life
it's placenta popeye in 2006/2007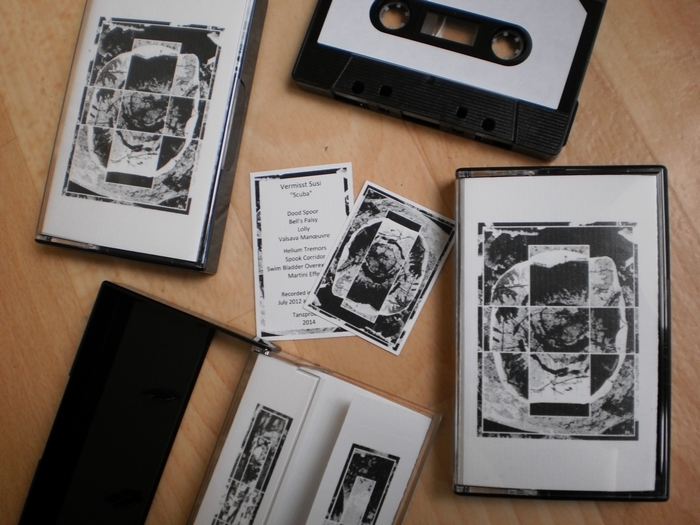 Vermisst Susi – "Scuba" – cassette – 5 euros
industrial performance, chant vocals, abused polystyrene and dirty frequencies.
underground mysterious flamish words.
rituals secretly intercepted by the NSA.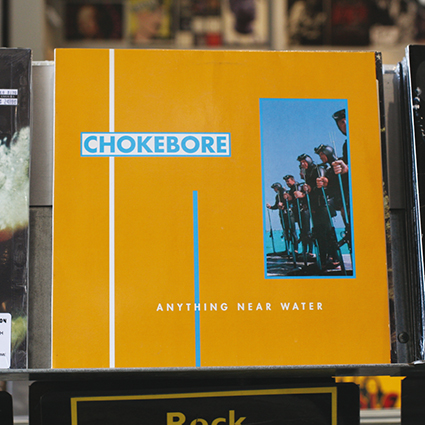 CHOKEBORE – Anything Near Water – LP – 12 euros
Clip audio : Le lecteur Adobe Flash (version 9 ou plus) est nécessaire pour la lecture de ce clip audio. Téléchargez la dernière version ici. Vous devez aussi avoir JavaScript activé dans votre navigateur.
Réédition Vicious Circle de l'un des disques qui a bercé mon adolescence (il date de 1995). Chokebore a toujours eu cette mélancolie qui me replonge dans ces ambiances moroses avec les copains dans le 9/3.
SHUB – Spot the Difference – LP – 2014 – 10 euros (STREAM)
RESTAR BAÏ NAIM – 7'' – 4 euros
Et puis de nouveau dispo :
Neo Boys-Sooner Or Later 2xLP – 15 euros
TR001 V/A-Anxious Color LP – 12 euros
MRP008 Eddie Lee Jones and Family
MRP046 V/A – Which Way Does The Blood Red River Run?
MRP058 Dead Moon-Trash And Burn LP – 12 euros
MRP051 Cast King – Saw Mill Man – 12 euros
MR024 Animals And Men-Never Bought LP – 10 euros
SCR002 Stooges Brass Band-Street Music LP – 12 euros
SM018 Fantastic Palace LP – 12 euros
*///*-//(-*'/"-/(*/'-"*(/-*'/-*"/-*/–*(/–*/-'*/(-*é/"-*é/"-*'-*'–(/–'/(-*/-(-/-'/(-/(–/-"'-*'(/–*/"'-
si certains disques (hors disques mon cul) sont marqués comme épuisés, il y a en certains que je peux rechoper, donc n'hésitez pas à demander.
Dans tous les cas, demandez-moi la disponibilité, nous avons des stocks très limités pour la plupart des disques distribués et des fois j'ai pas le temps de faire les mises à jour.
3 Commentaires
DALIDA – LP – TOFU 68 – 8 euros
Téléchargement Libre / Free Download (509)
Clip audio : Le lecteur Adobe Flash (version 9 ou plus) est nécessaire pour la lecture de ce clip audio. Téléchargez la dernière version ici. Vous devez aussi avoir JavaScript activé dans votre navigateur.
Ressuscitée de ses cendres dans le bassin mosellan en juillet 2013, DALIDA revient, son strabisme devenu cécité et sa voix une plainte stridente. Obsédée par la répétition aliénante des groupes krautrock qu'elle rata lors de sa première carrière, DALIDA modifie son répertoire, des chansons poignantes à la transe sonique inspirée de son pays natal. "On ne doit pas nous voler notre propre mort, car elle fait partie de notre vie, il est donc important de vivre aussi ce moment-là." Incarnations terrestres : Klaus Legal et DAiKiRi (membres de la race, Le Singe Blanc, Judas Donneger, Amour, Myster Möebius…)
DALIDA > ON TOUR
27/02/14 : Strasbourg @ Secret place
28/02/14 : Dijon @ l'Abbey Road
01/03/14 : Clermont Satan @ Cave relax
02/03/14 : Genève @ l'Écurie
03/03/14 : Lyon @ la Triperie
04/03/14 : St Etienne @ l'Assommoir
05/03/14 : Marseille @ l'Embobineuse
06/03/14 : Toulouse @ les Pavillons sauvages
07/03/14 : Le Mans @ le Lézard
08/03/14 : Montaigu @ le Zinor
09/03/14 : Le Théil de Bretagne @ la Fermatozoïde
10/03/14 : Camlez @ le Chat qui louche
11/03/14 : Lannion @ le Pixie
12/03/14 : Caen @ le Bocal
13/03/14 : Tournai @ Water moulin
14/03/14 : Mons @ le Phoenix
15/03/14 : Metz @ Les Trinitaires
16/03/14 : Bruxelles @ Bokal Royal 123
0 Commentaires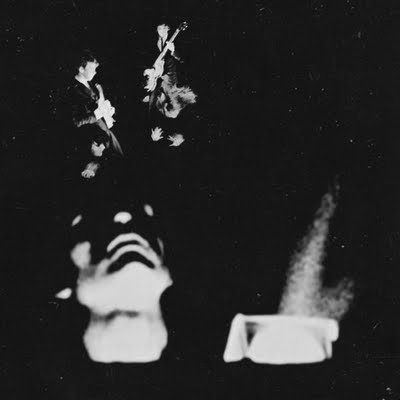 ANXIOUS COLOR – compilation – LP – 11 euros (stream)
Amazing compilation of basement and garage dwelling stranger than fiction psych rock recorded between 1966 and 1967. The real underground sound of the 1960's as you've probably never heard it before. People making music by their own rules and influenced more by the spirit realm and the heavy weight of being alive than the pedestrian drug experiences that informed much of the 60's popular music. A bit dark and a bit intense and a bit Lo-Fi but such is life. Trust us when we say this one is essential. From the same folks who brought you "Six Feet Under".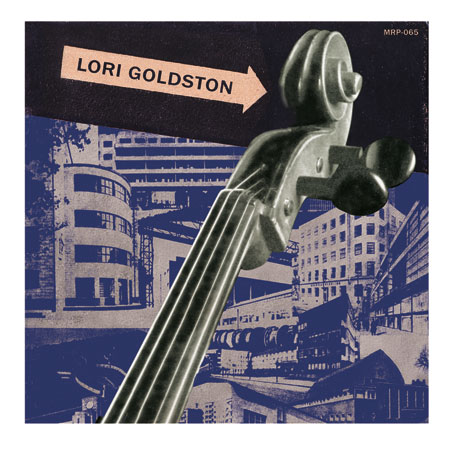 LORI GOLDSTON – LP – 11 euros (video)
Lurking around the Northwest music world for years playing with the likes of the Black Cat Orchestre, Earth, David Byrne, Terry Riley, Nirvana and a ton of other musicians, here we have Lori Goldstons' beautiful cello playing in its purest form – unaccompanied and acoustic. The pieces on this LP all carry a certain level of austerity and gravitas, though they never come off as cold. On the contrary, they are warm emotional pieces of music played by someone who really knows their way around the cello. Lori has dedicated her life to music and we at Mississippi Records are very proud to present this LP filled with her visionary compositions.
TI PARIS ET SA GUITARE – LP – 12 euros (stream) OUT OF STOCK
A true masterpiece by one of the legends of Haitian music. The debut album by Haiti's favorite troubadour reissued for the first time on vinyl. Beautiful guitar playing with the minimal rhythmic accompaniment of maracas. Haitian blues music at its best. Tip-on cover. Limited edition of 500 copies.
et de nouveau disponible : CAST KING, STREET MUSIC OF YOGYAKARTA, MICHAEL HURLEY (back home with drifting woods), MAMMANE SANI
MORGUE PLEINE – 7'' – 4 euros (stream)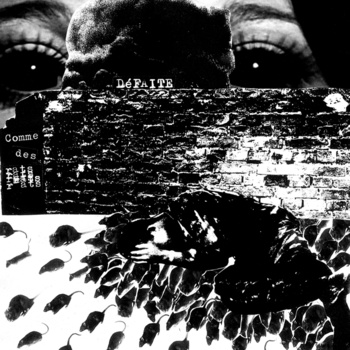 DEFAITE – 7'' – 4 euros (stream + free download)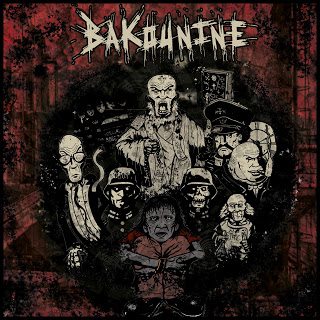 BAKOUNINE – LP – 5 euros
Clip audio : Le lecteur Adobe Flash (version 9 ou plus) est nécessaire pour la lecture de ce clip audio. Téléchargez la dernière version ici. Vous devez aussi avoir JavaScript activé dans votre navigateur.
2 Commentaires
PRESQUE MAUDIT – st – LP – TOFU 67 – 8 euros
Clip audio : Le lecteur Adobe Flash (version 9 ou plus) est nécessaire pour la lecture de ce clip audio. Téléchargez la dernière version ici. Vous devez aussi avoir JavaScript activé dans votre navigateur.
Téléchargement Libre / Free Download (367)
Premier disque de ce nouveau groupe rassemblant les Marylin Rambo pour les guitares et Robin de Grand Prédateur à la batterie. Il a beau avoir été fait dans l'urgence (le dernier Marylin et celui-ci ayant été enregistrés sur une même séance de 6 jours) c'est sacrément bien. Comme on ma l'a soufflé quand je l'ai fait écouter hier soir, c'est un peu du Marylin avec un côté plus noir, plus satan. Ah et je dois aussi vous préciser qu'en live ça déboite et que j'aime beaucoup ces trois gaillards.
0 Commentaires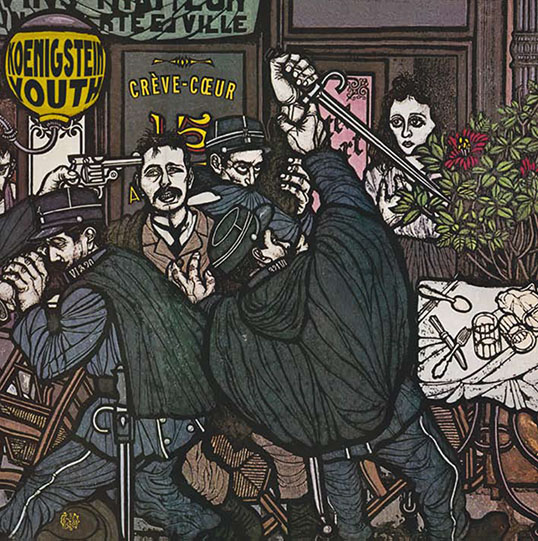 KOENIGSTEIN YOUTH – Crève Coeur​ – 7'' – TOFU 65 - 3 euros
Clip audio : Le lecteur Adobe Flash (version 9 ou plus) est nécessaire pour la lecture de ce clip audio. Téléchargez la dernière version ici. Vous devez aussi avoir JavaScript activé dans votre navigateur.
Téléchargement Libre / Free Download (318)
pochette reprographie de Flavio Costantini (l'arrestation de Ravachol)
Ils m'ont régalé les stéphanois avec ce 45t. Grosse patate, super son, textes qui ont du sens. La putain de classe stéphanoise quoi.
(Coproduction los discos de la bestia, ricard records, mosquee records, when the dead die twice, purepainsugar, tranzophobia, no way, mon cul, ar c rapoulek, kawai, ebruitez, tocsin records, echon cayon, rock n roll masturbation, le bout des doigts jaunes, wee wee records, crustatombe, emergence, crapoulet)
0 Commentaires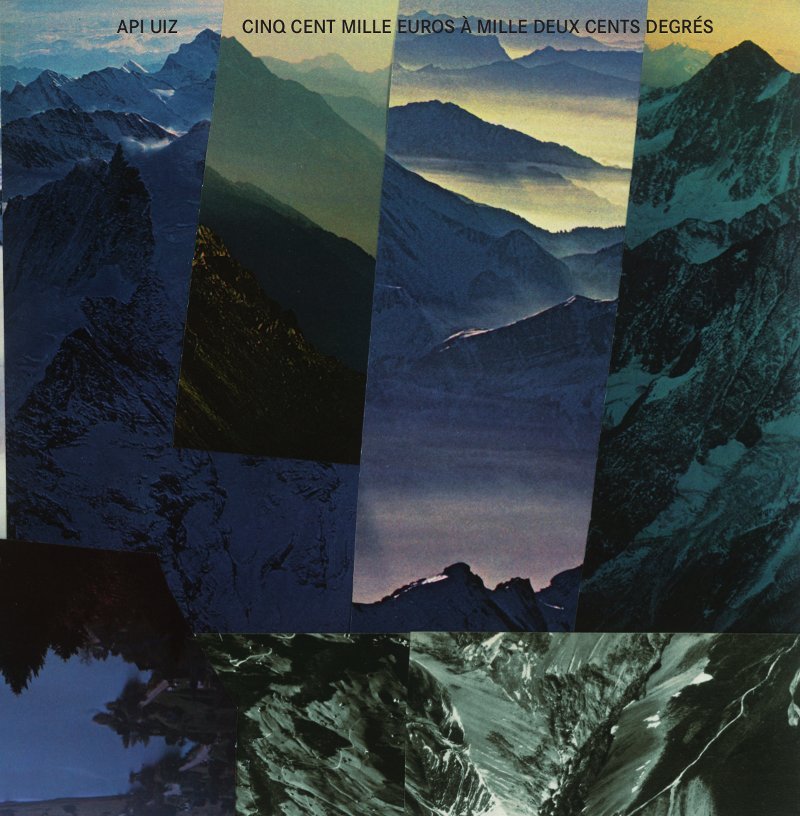 API UIZ – Cinq Cent Mille Euros A Mille Deux Cents Degrés – LP – TOFU 60 – 8 euros
Clip audio : Le lecteur Adobe Flash (version 9 ou plus) est nécessaire pour la lecture de ce clip audio. Téléchargez la dernière version ici. Vous devez aussi avoir JavaScript activé dans votre navigateur.
Téléchargement Libre / Free Download (423)
Le nouveau bronze de 3,20 mètres de haut qui représente l'ancien ministre de droite Chaban-Delmas, maire de Bordeaux pendant près d'un demi-siècle, a coûté pas moins de 500 000 euros mais peut être fondu à 1200°C.
Enregistré et mixé par M. Duval et Api Uiz
Pochette : J. Burgun
Sous-Pochette : A. Redon
Mastérisation : C. Saff
Avec la participation de A. Rivière (électrophone et table de mixage préparés), Cocolobino et Cocofiolo alias X-or (voix) et A. Marcadé (synthé dans Garçons et Filles).
Edité en novembre 2013 par Les Potagers Natures (Bordeaux, PoNab10), Attila Tralala (Bruxelles, Atra 24), Et Mon Cul C'est du Tofu ? (Neuilly-Plaisance,Tofu 56), Stonehenge (Toulouse, Stone 053).
1 Commentaires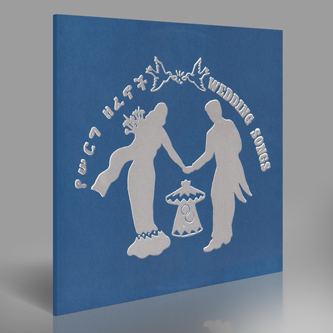 Amhara Wedding Songs – LP – 1973 – 12 euros
(pas trouvé de mp3, mais c'est une super compilation de chansons Ethiopiennes jouées durant les mariages)
en disques Mississippi de nouveau dispo : Six Feet Under, S.E. Rogie, Ricky B, The True Story of Abner Jay, Dead Moon (Defiance)
et le reste dans distro vinyles.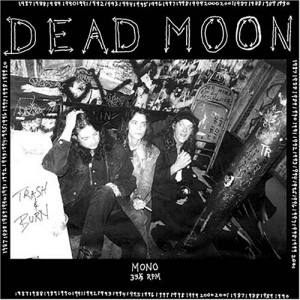 DEAD MOON – Trash & Burn – LP – 12 euros
One of their harder to find and more perfect records. An absolute monster of a rocker. Killer high energy songs. Once again Dead Moon deliver a record of all hits with no misses. Pure as can be. Lovingly remastered by Timothy Stollenwerk.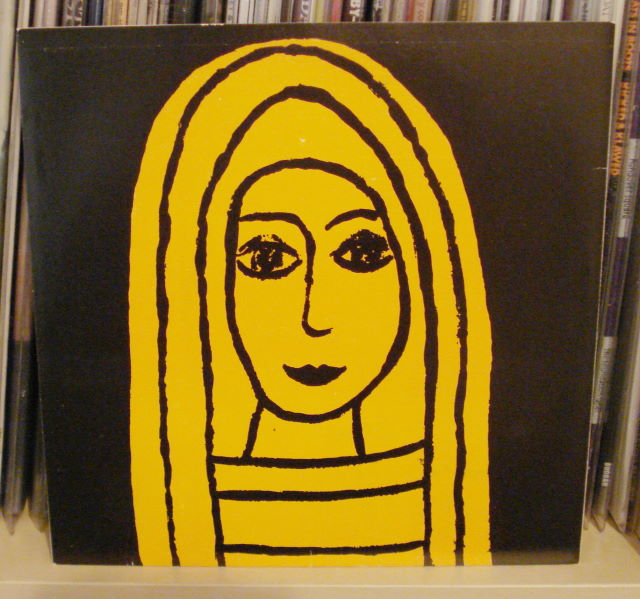 ONE OF YOU – LP – 12 euros
A fascinating and unique collection of music by a Czech immigrant to Canada who wishes to remain anonymous. Side A contains tracks from 3 singles originally released on her own Scarab label in the early '80s, two under the name One of You and one credited to The Triffids. The One of You tracks are mournful and quietly intense, really something special. Mostly just organ and voice, they resemble a mix of outsider minimal Goth and a Czech-accented Nico, maybe. The instrumental Triffids tracks are slightly less spare, adding a touch of synth and percussion to the mix, and ending up a bit like low-key basement prog. Side B consists of Czech-language guitar-based demos recorded in the late '70s, and shows a bit more of an Eastern European folk-music influence, with occasional subtle folk-psych tinges and some spooky reverb. Amazing stuff. – Tony Coulter (WFMU) Comes with insert with lyric translations. Limited edition of 500
BOUBACAR TRAORE – LP – 12 euros
A reissue of Boubacar Traoré's classic debut album, Mariama. Originally released on cassette in the late 1980s, after he had already been a star in Mali for over 25 years. Eight beautiful, haunting tracks by one of Mali's most renowned singers and purveyor of Malian blues.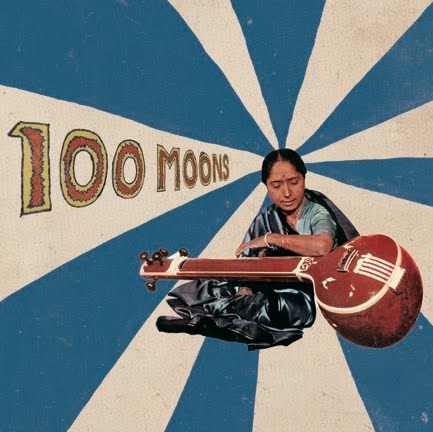 100 MOONS – compilation / (Hindustani Vocal Art, 1930 – 55) – LP – 12 euros
Absolutely great compilation of early Indian vocal 78's. Features artists such as Faiyaz Khan, Hirabai Barodekar, Dattreya Vishnu Paluskar, and Bade Ghulam Ali Khan. Mediative and exciting vocals from the masters. Great liner notes and mastering by Ian Nagoski complete with photos. A co-release with Canary Records.
-*/-/-*/-*/-*/-*/-*/-*/-*/-*/-*/
J'ai rencontré Hisham Mayet de Sublime Frequencies, je lui ai chopé quelques disques :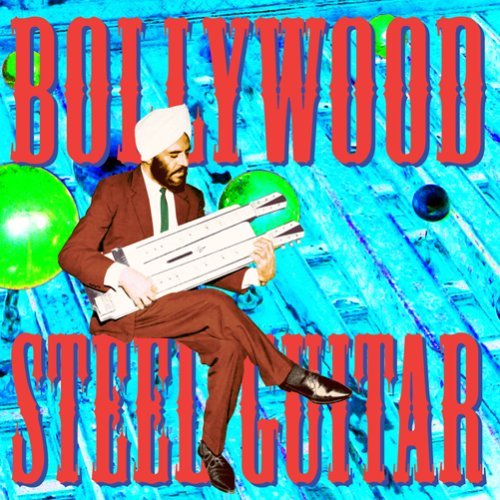 BOLLYWOOD STEEL GUITAR – compilation – 2xLP – 18 euros (stream)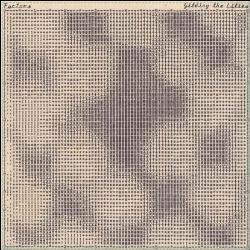 FACTUMS – Guilding the Lilies – 12 euros (stream)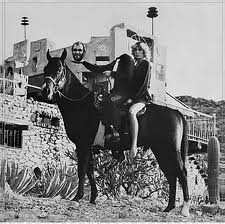 IMMORTAL GOD'S – Eddy Detroit – 10 euros (stream)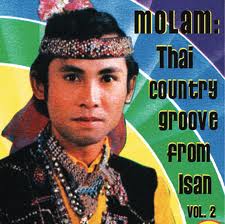 MOLAM: Thai Country Grrove from Isan Vol.2 – compilation – 2xLP – 18 euros (stream)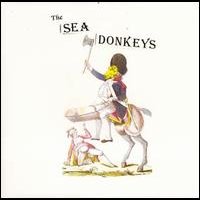 THE SEA DONKEYS – Live at the S.S. Marie Antoinette – 10 euros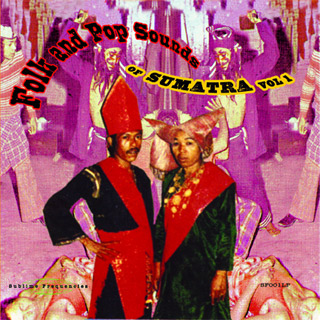 FOLK AND POP SOUNDS OF SUMATRA Vol1. – Compilation – 2xLP – 15 euros (stream)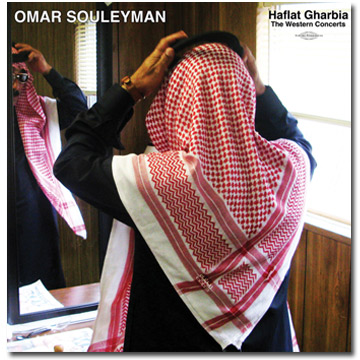 OMAR SOULEYMAN – Haflat Gharbia – 2xLP – 18 euros (stream)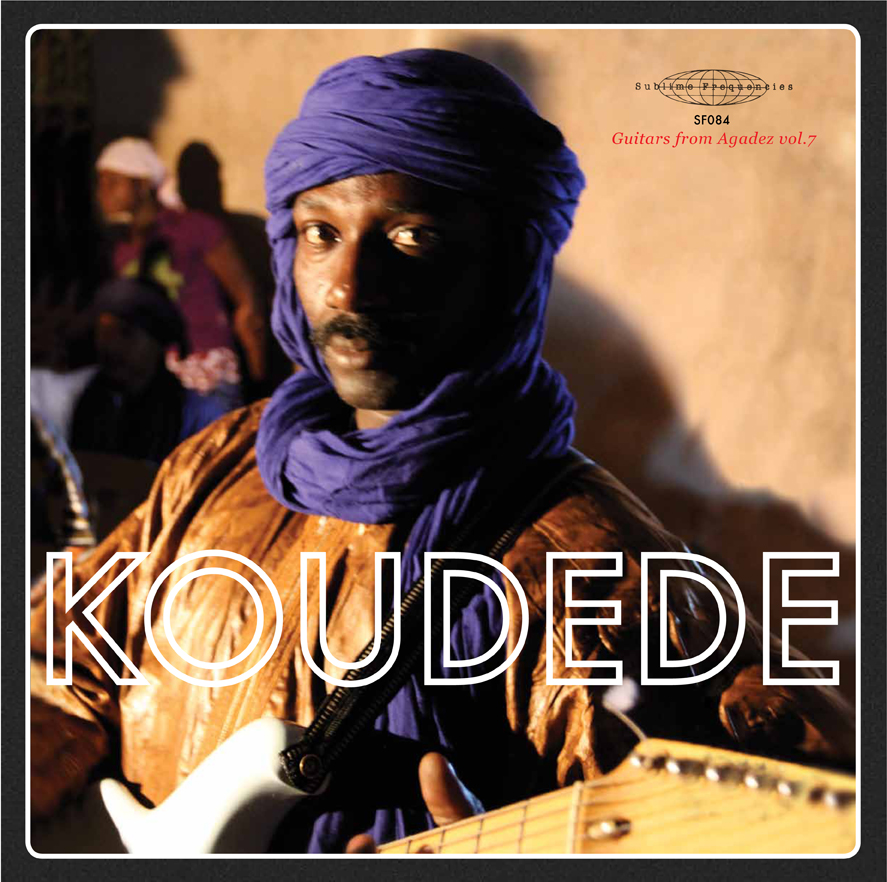 KOUDEDE – Guitars from Agades Vol.7 – 12 euros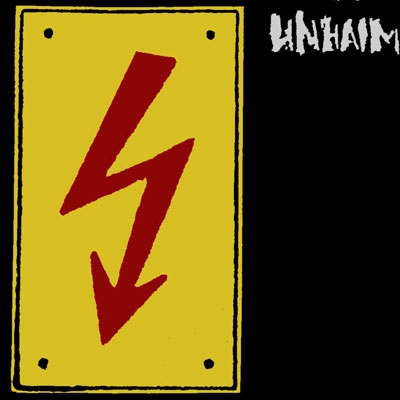 UNHAIM – LP – 8 euros (stream)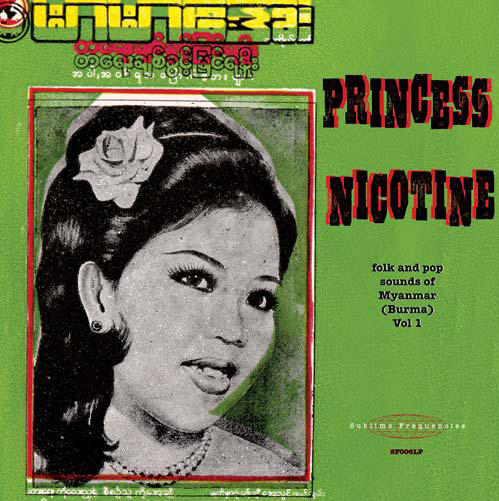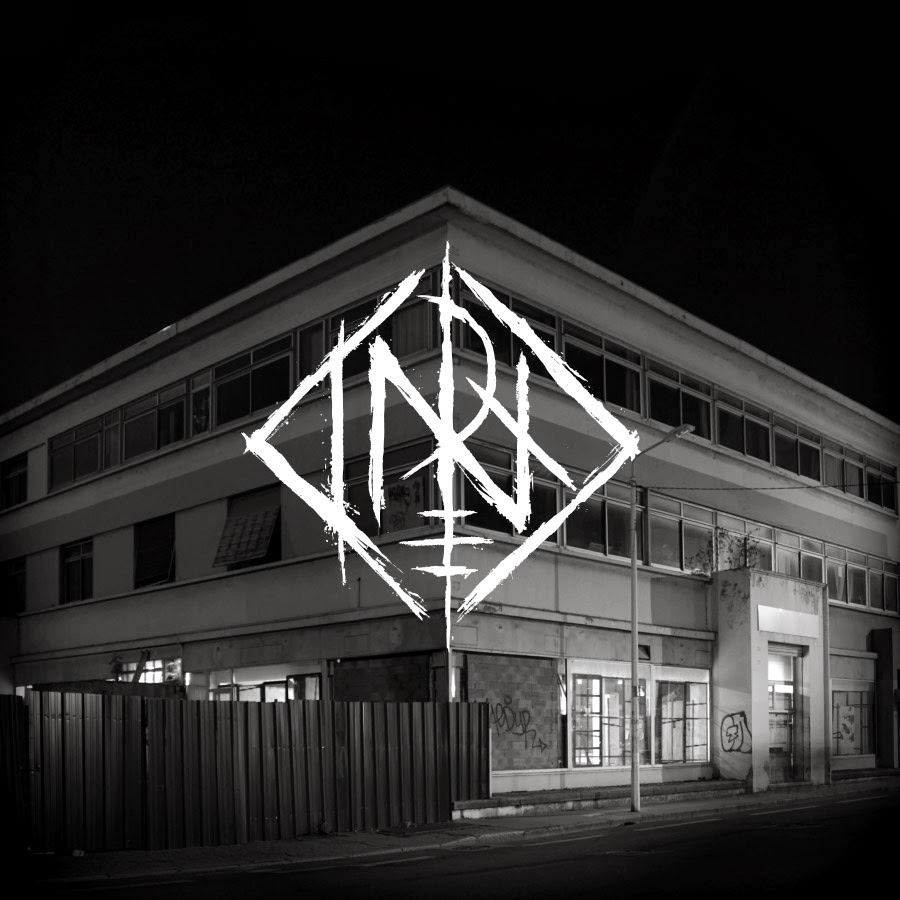 $
CARNE – Ville Morgue – LP – 10 euros – (stream)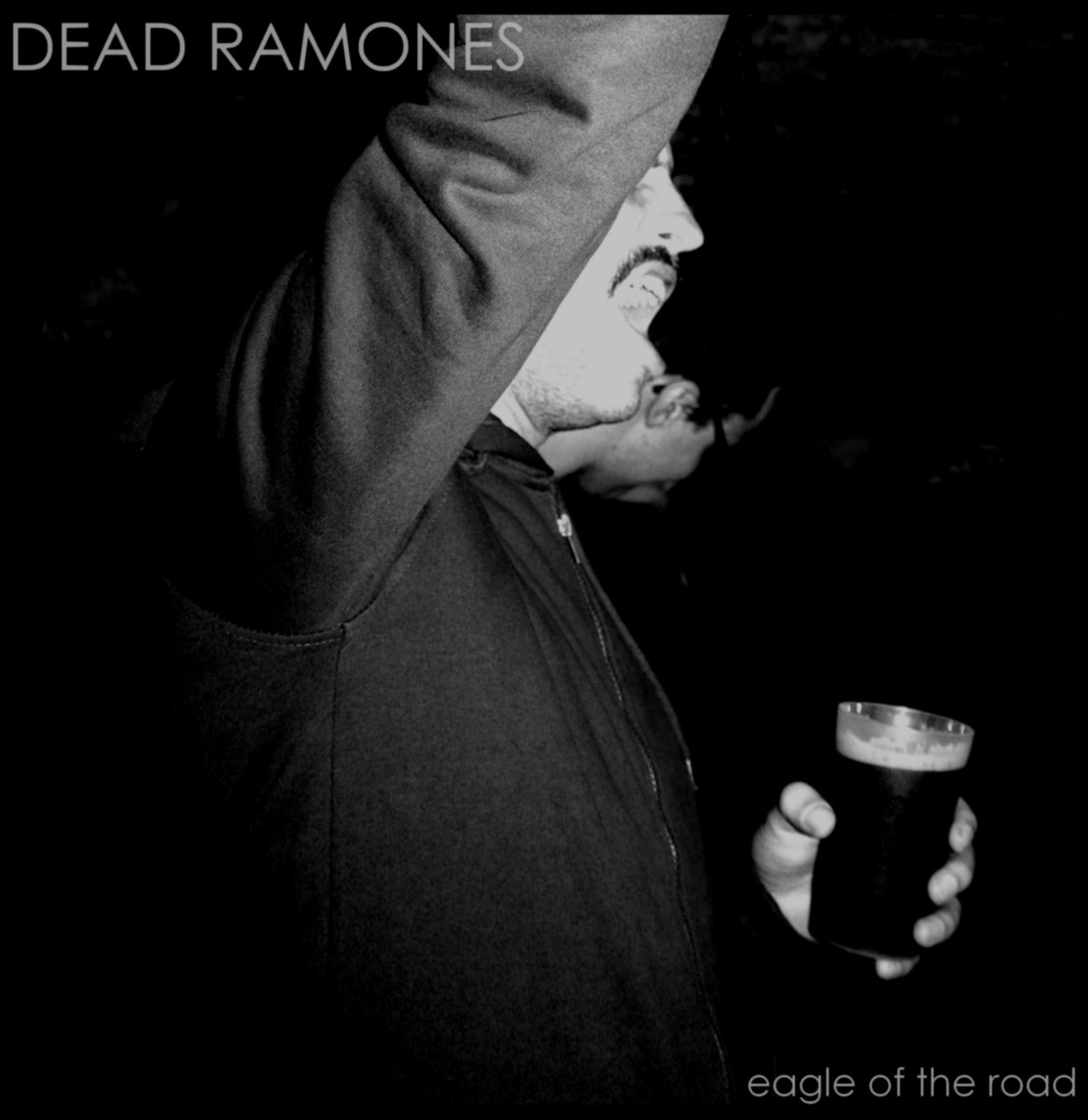 DEAD RAMONES – Eagle on the Road – 7'' – 3 euros – (stream)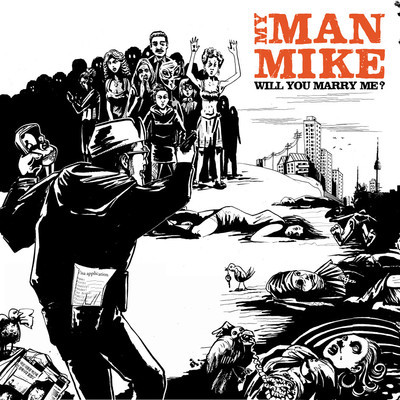 MYMANMIKE – Will you marry me? – 10'' – 6 euros – (stream)
0 Commentaires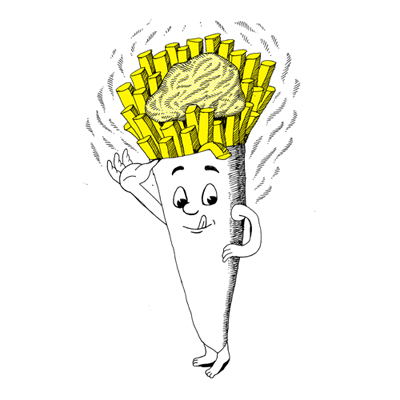 FRITE – LP – TOFU 63 – 2013 – 8 euros
Clip audio : Le lecteur Adobe Flash (version 9 ou plus) est nécessaire pour la lecture de ce clip audio. Téléchargez la dernière version ici. Vous devez aussi avoir JavaScript activé dans votre navigateur.
Téléchargement Libre / Free Download (205)
Mr Marcaille + Bonne Humeur Provisoire + Jiflure = Frite
Un disque qui sent l'huile.
(fourni avec le fascicule Les Frites, par l'agraph prod)
dessin Lilas, sérigraphié à PTX, double bain Peter et Job
coprod Animal Biscuit,Tandori, Mon cul c'est du tofu?, Attila Tralala
0 Commentaires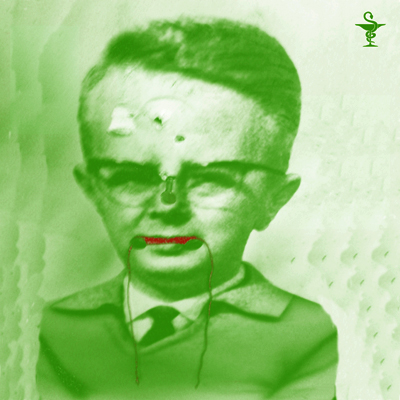 BONNE HUMEUR PROVISOIRE – Sucre – LP – TOFU 62 – 2013 – 8 euros
Téléchargement Libre / Free Download (275)
sérigraphié à PTX
coprod Animal Biscuit, Mon cul, Attila tralala, commence par maman, Klaus Legal