\ DISTRO CASSETTES
0 Commentaires
VOICI LES NOUVEAUTES, SINON REFEREZ-VOUS A CES PAGES POUR TOUT LE RESTE :
HERE'S THE NEW STUFF IN STOCK, PLEASE REFER TO FOLLOWED LINK FOR THE REST OF IT: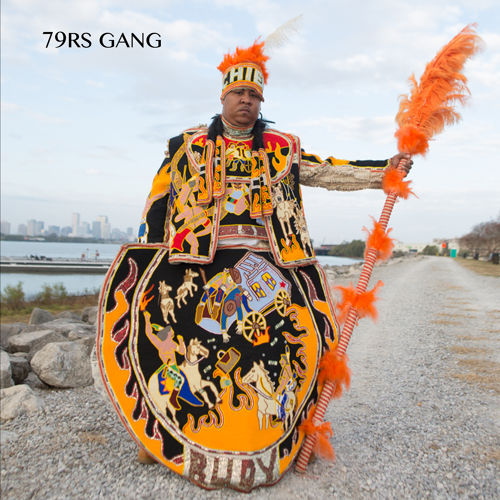 SCR-004 The 79rs Gang – S/T – 13 euros
(STREAM)
The 79rs Gang are Big Chief Romeo from the 9th Ward and Big Chief Jermaine from the 7th Ward, both of whom come from a lineage of Indian heroes and musical talent in New Orleans. After years of competition, they decided to collaborate to tell a unique story about past heroes, sewing and the foundations of Indian culture. With their deep knowledge of tribal history, and using nothing but vocals and percussion these young Big Chiefs bring a fresh perspective and musical power to the traditional songs of the culture as well as their originals.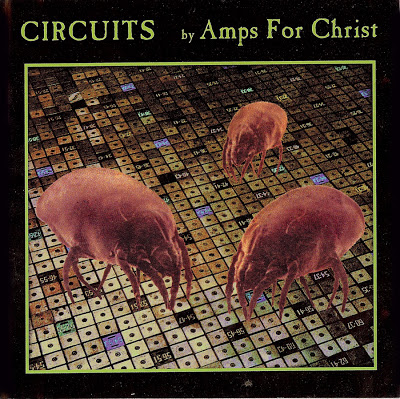 AMPS FOR CHRIST – Circuits – 2xLP – 16 euros
(download)
"Circuits was originally released in 1999 on the Vermiform label. It was well received, even charting on CMJ. Comprised of stellar originals, Scottish, English and North American folk songs and Child ballads, biblical lore, and choice pop folk cover tunes, Circuits is singular in its approach. Heavily referencing Steeleye Span and Pentangle's moves in working with songs of the British Isles, as well as Jean Ritchie and North American Appalachian songlines in general, as well as DIY nosenik modalities, AFC uniquely adds to the history of these songlines. This reissue puts Circuits on vinyl for the first time as a deluxe double LP with a gatefold cover and a full bonus side of unreleased material . Circuits includes AFC collaborator Tara Tavi (ex-Blue Silk Sutures, Bastard Noise, Savage Republic, currently of Auto Da Fe) who plays yangqin (Chinese hammer dulcimer) and sings. Former Man Is The Bastard drummer Joel Connell plays tablas and percussion
SS-021 Various – Balani Show Super Hits: Electronic Street Parties from Mali LP – 14 euros
(STREAM)
Compilation of popular modern electro music from Mali. High energy jams from "Balani Show" sound systems. A collage of cut up balafons and djembes over Kuduro and Coupé Decalé rhythms – interspersed with samples of drums, bells, and whistles. Heavy dance tracks from some of the top names in Balani Show, from old school originators to bedroom DJ innovators, a sampling of a music with over a decade of hits.
SSC-013 Supreme Talent Show – Danbe - Cassette - 6 euros
(STREAM)
High energy beats from kings of Bamako sound system street party scene, Supreme Talent Show. Cut up samples of traditional Baliphones, frenetic Djembes, and rapid fire talking drum, spliced together into heavy studio tracks. Future bass sounds in Malian mix of kuduro, decale, dancehall, and trap. Featured on the Balani Show compilation, this is the first official release. Cover design by Prinsco. Limited Edition cassette of 250.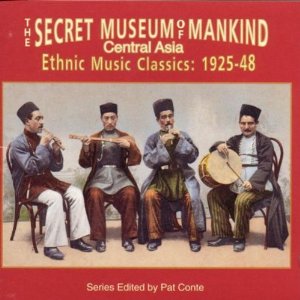 VA/ SECRET MUSEUM OF MANKIND – CENTRAL ASIA – 2xLP – 17 euros
(STREAM)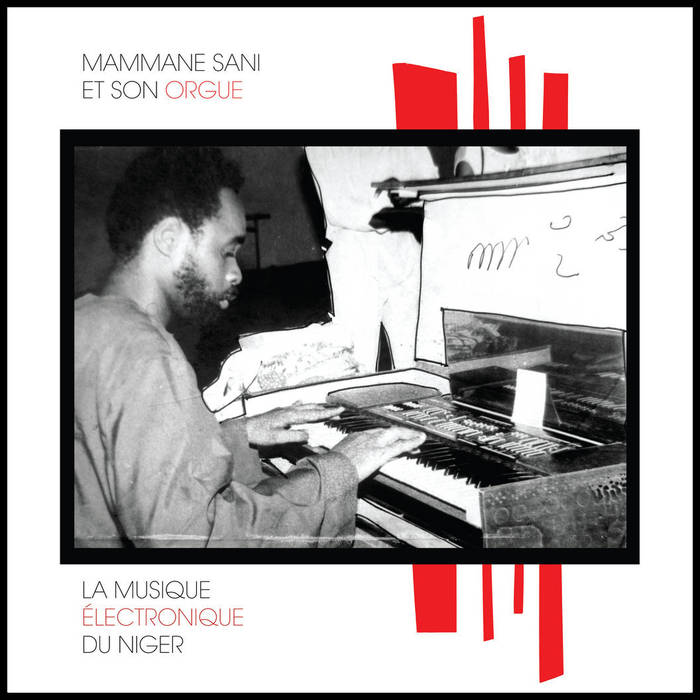 SS-011 / MRP-034 Mammane Sani et Son Orgue – La Musique Électronique du Niger LP – 14 euros
(STREAM)
Mammane Sani Abdullaye is a legendary name in Niger's avant garde. A pioneer of early West African electronic music, for over 30 years his instrumentals have filled the airwaves. The instrumental background drones of radio broadcasts and instrumental segueways of TV intermissions borrow heavily from his repertoire. The dreamy organ instrumentals drifts by sans comment, yet are known to all. New pressing with printed covers of 1000, reissue of his 1978 cassette. Co-release with Sahel Sounds.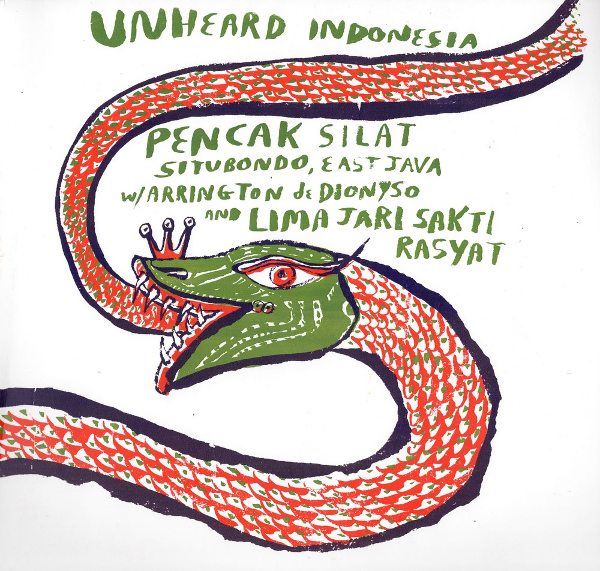 PSR-015 V/A – Unheard Indonesia LP – 15 euros
The latest in the ever expanding Psychic Sounds collection of sonic treasures is from around the world in East Java, Indonesia documented by Arrington de Dionyso during his travels. It focuses on music that accompanied a festival of Pancak Silat, which is a form of kung fu that is part combat form and part dance performance practiced in Java for many centuries with an element of trance that is reinforced by the fast paced repetitive music. This raw recording features a gloriously vibrant din of fiery double-reeded wind instruments, fierce cries, jubilant flutes, and an explosive bass clarinet which all whirl endlessly atop a bed of a dense and dizzyingly assemblage of bells, cymbals, gongs that truly stirs up a visceral and wild concoction of traditional folk music and mutated free jazz. It's all acoustic, but it sounds so loud and incredibly intense. The root sounds of the percussion will definitely sound familiar to listeners of Gamelan music but this is somehow even more manic and spirited. This may be the first ever recording of a bass clarinet crossing frequencies with this particular style of kung-fu music and it's experimental nature succeeds in creating a wild and gorgeous wonderland of exciting images that makes you want to dance, and trance out simultaneously; powerful and exhilarating! Certainly recommended for fans of the raw street recordings of Sublime Frequencies, Nonesuch Explorer series, Ethnic Lyrichord, Indonesian Folkways, or perhaps newer east-meets-free jazz. Like all Psychic Sounds releases, the artwork is as breathtaking as the music, gorgeously packaged in a full color sleeve, screenprinted by Corum, and includes a fold out insert with inspired drawings and liner notes by Dionyso as well.
SA-01 V/A – The
Widow
's
Joy
LP – 11 euros
Sound American and Canary Records collaborate for "The

Widow

's

Joy

: Eastern European Immigrant Dances in America 1925-1930", the first release of Sound American Records. Canary Records curator Ian Nagoski has crafted the ultimate Lemko party record as a labor of love for the forgotten music of the Austro-Hungarian diaspora in the midwest region of the United States. "The

Widow

's

Joy

" with a cover by Mississippi Records' Eric Isaacson features the music that helped immigrant coal workers and laborers from the Austro-Hungarian region of Europe and moved to Illinois, Ohio, and Pennsylvania to work, live, and dance. Built on the backs of these workers, America has forgotten a large part of their musical culture, which has been overshadowed by more indigenous musical forms like blues, jazz, gospel, and folk musics from Appalachia. In a bid not to supplant these rich musics, but to add more to the story, Nagoski has tirelessly scoured huge collections of seemingly lost and forgotten 78 rpm records to rediscover and bring to light lost cultural gems like those found on "The

Widow

's

Joy

" and his recent smashing success, "To What Strange Place: The Music of the Ottoman-American Diaspora 1916-1929"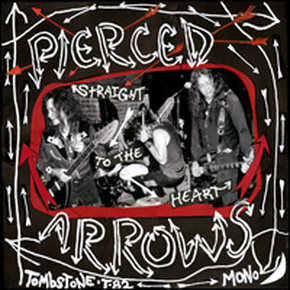 PIERCED ARROWS – LP – 12 euros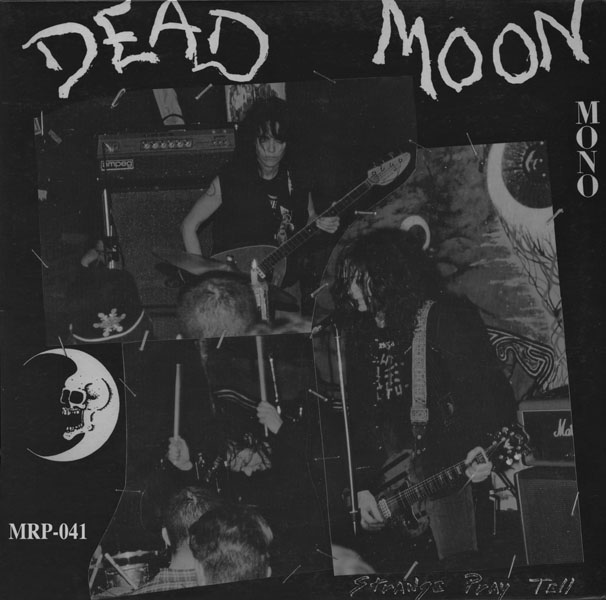 MRP-041 Dead Moon – Strange Pray Tell LP – 12 euros
One of Dead Moons all time classics, filled with some of
their catchiest & most rousing songs. Rockers of the highest caliber such as 'Destination X', 'Fire in the Western World' & 'Don't look back' as well as perfect ballads such as 'You can't do that' & 'Out in the blues'. An utter masterpiece of psychedelic rock straight from the heart. The most requested Dead Moon LP by Mississippi Records store customers!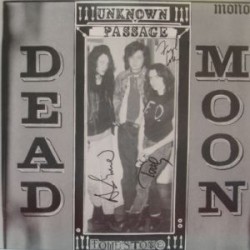 MR-090 Dead Moon – Unknown Passage LP – 12 euros


Dead Moon's 2nd LP. Great pop ballads sit side by side with heavy rock songs. A hit laden record featuring classics such as "Dead Moon Night", "A Miss Of You", "54/40 or Fight", "Time Has Come Today", "Demona", & "On My Own". Originally released in 1989, easily one of the top 4 rock records of all time. Remastered from the original tapes.
MRP-027 V/A - Hasabe – LP – 13 euros
Absolutely killer compilation of Ethiopian R&B from the golden age of Ethiopian music. Classic performances by Lemma Demissew, Tlahoun Gessesse, Sefu Yohannes, Bahta Gebre Heywet, Teshome Meteku, Mahmoud Ahmed & Alemeyahu Eshete. All songs never reissued on vinyl before. A nonstop party record that we can recommend without any reservations. The 3rd LP in our continuing series of releases culled from the monumental Ethiopiques series.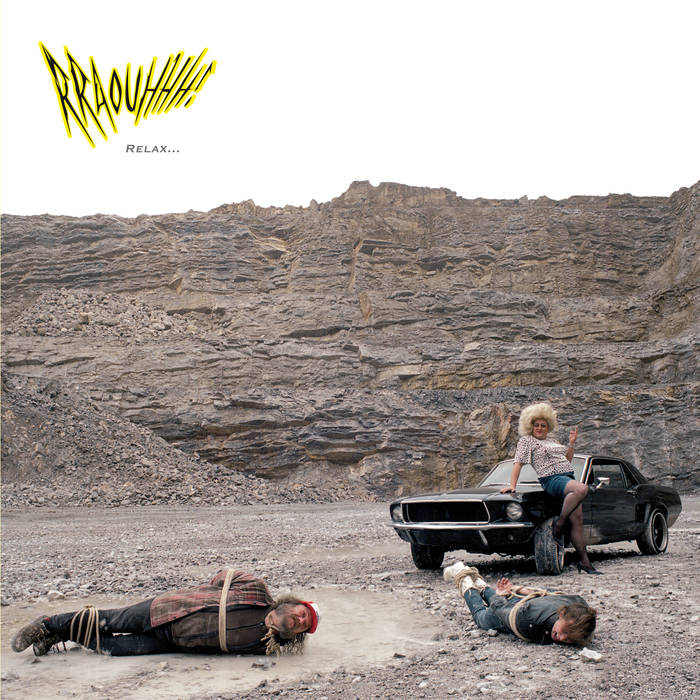 RRAOUHHH! – Relax – LP – 8 euros
(STREAM)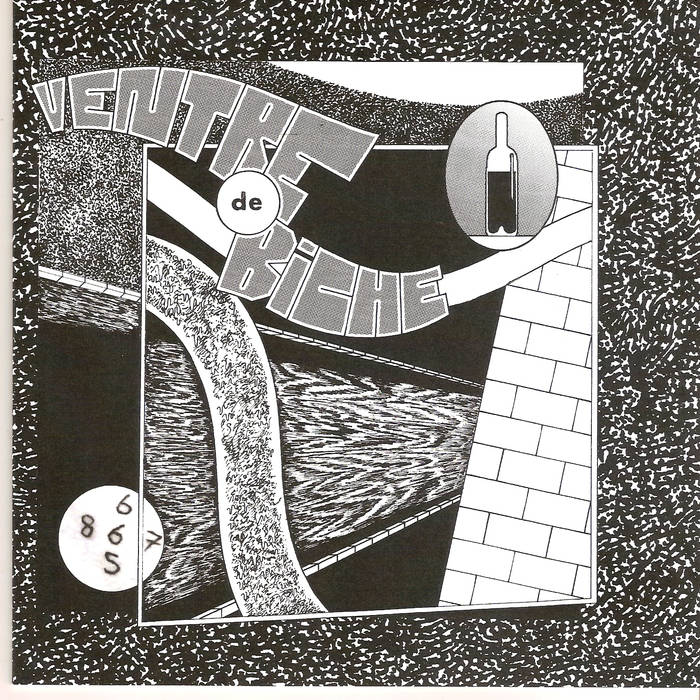 VENTRE DE BICHE – 7'' – 4 euros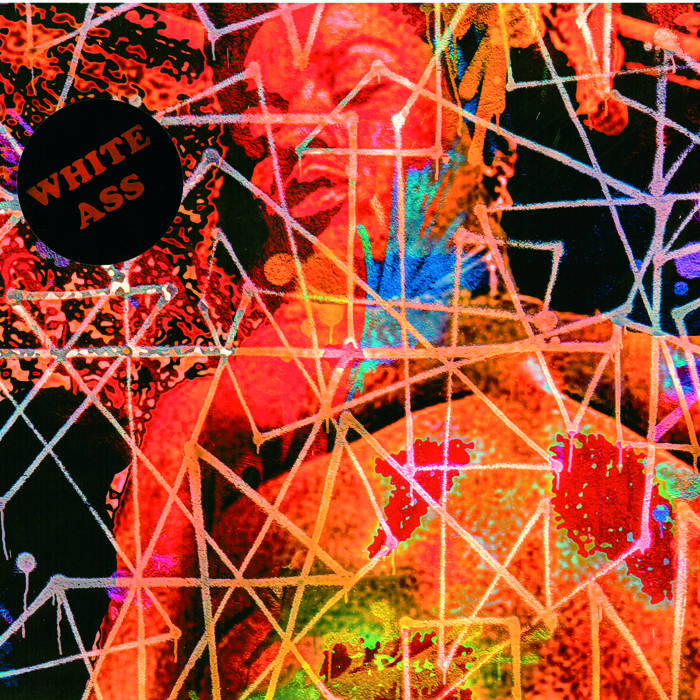 WHITE ASS – LP – 8 euros
(STREAM)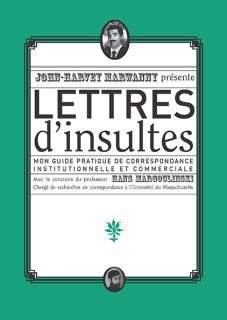 Edition émeraude - 5 euros
Un guide pratique de correspondance institutionnelle et commerciale permettant au commun des mortels de réagir efficacement face à diverses situations de crise (banquier menaçant, administration procédurière, rupture amoureuse, voisin importun.) et aux indélicatesses de toute sorte.
Quelles sont les règles à respecter pour la correspondance ?
Quelles expressions éviter ?
Quel style employer ?
Vous trouverez toutes les réponses à vos questions dans ce petit ouvrage à la fois élégant et bon marché.
15 X 21 cm, 32 pages, noir et blanc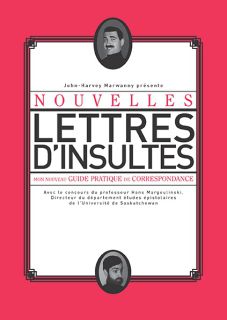 Edition écarlate – 5 euros
Mon nouveau guide pratique de correspondance
Après avoir aidé le commun des mortels à réagir efficacement face à la dictature des grandes institutions (banques, impôts, ANPE, SNCF…), la Marwanny Corporation vous propose de résoudre vos problèmes du quotidien en insultant vos voisins bruyants, votre conjoint insupportable, votre médecin charlatan et même vos enfants boutonneux.
Vous souhaitez évacuer le stress qui vous ronge tout en enrichissant votre vocabulaire injurieux ? Quelles sont les règles à respecter pour la correspondance ? Quelles expressions éviter ? Quel style employer ? Les Nouvelles Lettres d'insultes sont faites pour vous.
15 X 21 cm, 32 pages, noir et blanc
10 euros
L'autophagie consiste à manger des parties de son propre corps. À 15 000 euros le litre, le lait de souris est le plus cher du monde. Très porté sur le vin, l'empereur Maximin Daia eut la sage précaution d'exiger qu'on n'exécute que le lendemain les ordres qu'il pouvait donner alors qu'il était ivre. Au Japon, la crème glacée Basashi Aisu est parfumée à la viande de cheval. Et l'additif E 509 permet aux cornichons de rester bien croquants.
Ces connaissances insolites sur l'alimentation, et bien d'autres encore, feront de vous l'attraction principale des dîners où l'on cause. Utilisées avec à-propos, elles vous permettront de séduire sans effort la personne de votre choix. Distillées avec discernement, elles vous aideront à vous faire des amis dans toutes les situations.
En un mot comme en cent, ces perles de savoir que vous offre la Marwanny Corporation vous sauveront la mise en maintes occasions.
5 euros
Une sélection de jeux pour optimiser vos moments d'attente
et augmenter votre masse cérébrale
Vous avez rendez-vous chez le médecin et les magazines people vous hérissent les poils ? Vous êtes au supermarché et une file de caddies remplis ras la gueule se dresse entre vous et la caissière ? Au bureau, vous ne savez plus quoi faire entre deux mises à jours sur votre profil Facebook ? Ou bien encore, vous êtes sur le trône et les services de livraison sont en retard ? Vous le savez par expérience : chaque jour, ce ne sont pas les occasions de perdre son temps qui manquent.
Voilà pourquoi, à la Marwanny Corporation, nous avons mis au point Glandez Futé, un cahier d'activités ludiques et intelligentes qui transformeront, sans aucun effort de votre part, ces pénibles heures d'attente en onctueuse matière grise. Alors, dès à présent, dites stop au gaspillage et, soyez sûr qu'à votre prochain test de QI, vous allez épater la galerie quand vous ferez sauter la banque !
15 X 21 cm, 32 pages, impression couleur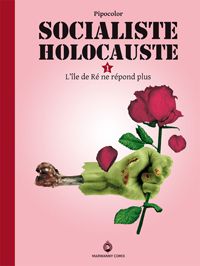 1. L'île de Ré ne répond plus – 14 euros
Dans ce roman-photo-montage d'un genre nouveau, de curieux zombies socialistes tentent de transformer le commun des mortels en militants d'une gauche réformiste libérale non marxiste.
Lionel Jospin vient de se faire éliminer au premier tour des élections présidentielles, mais son comité de soutien lui a malgré tout organisé une petite fête avec cotillons, musique enjouée, sexualité de groupe et alcools en tous genres au programme. Pendant ce temps-là, sur l'Île de Ré, le professeur Reeves profite de ses vacances en délicieuse compagnie. Tout va pourtant basculer lorsqu'une étrange météorite viendra heurter la surface de l'Île…
Les zombies du PS réussiront-ils à corrompre l'Humanité ?
23 X 29 cm, 60 pages, impression couleur.
Quelques extraits sur le site de Pipocolor : http://pipocolor.com/2012/02/socialiste-holocauste/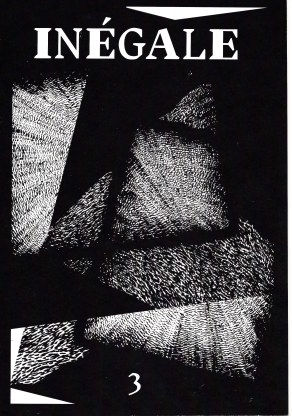 Au sommaire du troisième numéro d'Inégale :
Dylan Sharp fait l'extra dans une mauvaise série / Tom Cot l'été,
une nouvelle de Fanny Laborde / Caroline Sotta raconte la vie collective sur les bateaux de l'Armada 2013 /
Julien Besse s'entretient avec le dessinateur new-yorkais Mike Taylor /
Des poèmes ressuscités de JM Bertoyas / Le Sourire de Ravachol,
une nouvelle de Pascal Billon / Fabien Thévenot s'entretient avec l'écrivain espagnol Juan Francisco Ferré /
Bourdonnement, une nouvelle de Julien Besse.
Le tout illustré par Diane Malatesta, Julien Dupont et Mike Taylor.
3 euros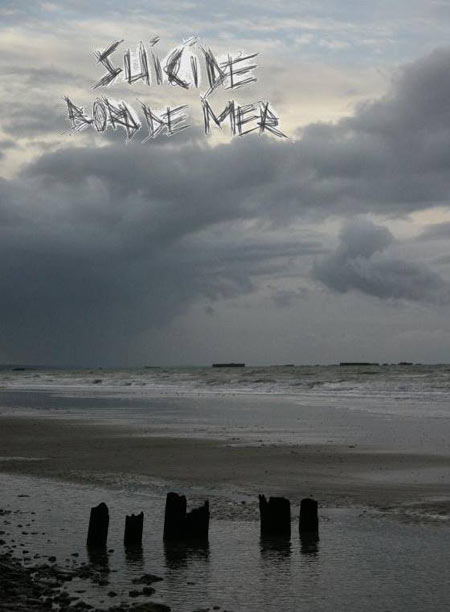 Le numéro deux de Suicide Bord de mer – 2 ,50 euros
Au sommaire :
- une interview de Douche Froide, punk/cold wave de Lille
- une interview de Traitre, oi! de Lille
- une interview de Zoé Cauwet, réalisatrice des Vigilantes
- un article sur A gun for Jennifer et le Rape & Revenge
+ une nouvelle, des textes divers, des chroniques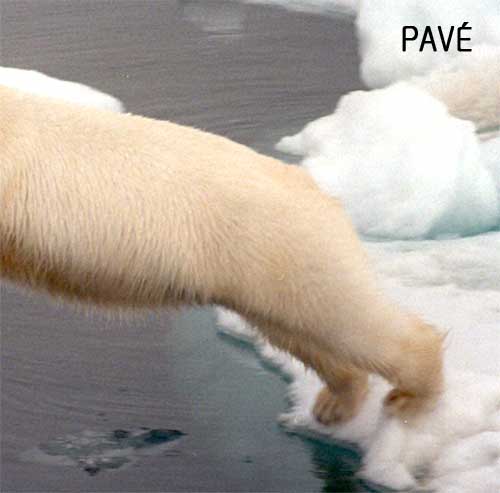 PAVé – 10'' – 8 euros
Téléchargement Libre / Free Download (112)
PEUR PANIQUE – Demos 2011-2013 – cassette – 3 euros
PEUR PANIQUE – Dernières volontés – cassette – 3 euros
cassette posthume…
MXLX – Go Away – LP – 10 euros
(STREAM)
Matt Loveridge creates and delivers music with a strong sense of freedom that goes far beyond the current notions and boundaries of musical genres. Hence the radical use of sounds typically related to noise, kraut, fuzz saz & metal in his different past releases and under his many names: MXLX, Gnar Hest, Fairhorns … he's also known as the « goth » of the trio Beak> (to name few).
This experimental path has led to « Go Away », described by MXLX himself as a « hollering wreck » of « autistic blues », in fact 9 desperately beautiful acoustic songs, quietly shouted at your face.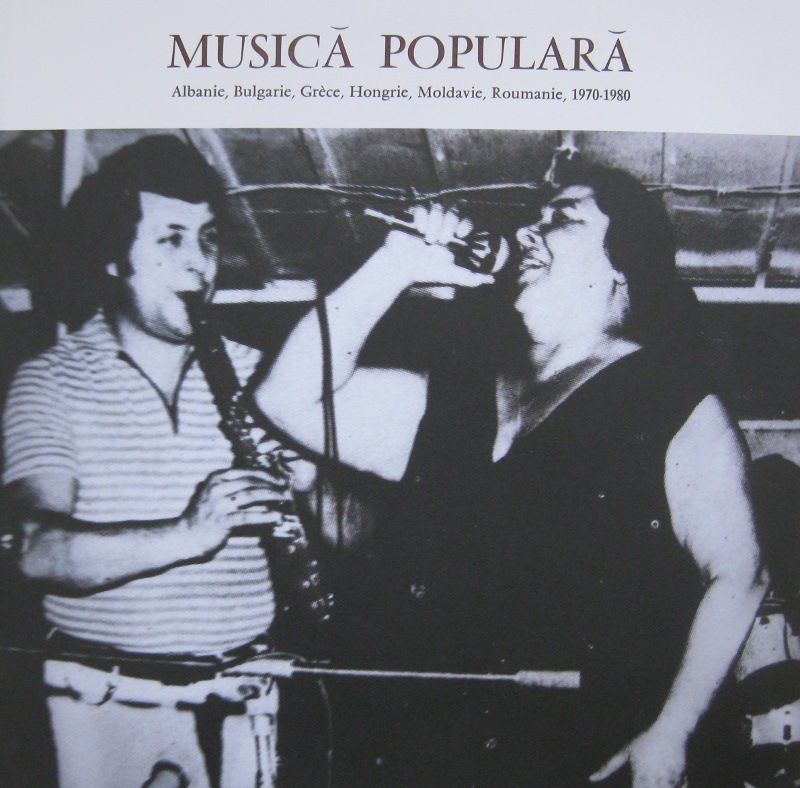 MUSICA POPULARA – compilation de soutien à la ZAD – LP – 10 euros
500 copies were pressed: 350 copies, each sold for 10€ to collect 3500€, the money was given to 2 associations of defense for the police victims fighting against the airport project. 100 more copies were sold to repay the vinyl creation fees. 50 more copies unnumbered were "given away here and there to spread the message".
A1 is taken from Kosta Kolev (Balkanton BHA 1323) and given as "Kotel, Ruchenista".
A2 is taken from Balkanton BHA 2125.
A3 is taken from Акордеон (Balkanton BHA 402).
A4 is taken from Bucovine (Electrecord STM-EPE 0963).
A5 is taken from Electrecord EPE 02668.
A6 is taken from Electrecord ST-EPE 0719.
A7 is taken from Balkanton BHA 11034.
B1 is taken from Pathe 7 EGC 2.
B2 is taken from Music-Box EMB 403.
B3 is taken from Gorj (Electrorecord STM-EPE 0803).
B4 is taken from Mărie, Oșanca Mea / "Horea Găinii" De Pe Iza / Mare Ploaie-a Fost Azi Noapte / Jocul Poienarilor / Zi-i, Ceteraș, De Băut / "De-nvîrtit" De Pe Iza (Electrorecord EPC 10175).
B5 is taken from Muzică Populară Muntenească Și Oltenească (Electrorecord EPE 0382). The track is wrongly credited to Muzică Populară Muntenească Si Oltenească which in fact is the name of the initial release.
B6 is taken from Topic 12T54.
B7 is taken from Gyimesi Népzene (Hungarian Folk Music) (Hungaroton SLPX 18145).
B8 is taken from GOST 5289.
FAXE – The Hangover – LP – 8 euros
(STREAM)
AUDIO TECHNIC CATALOG / Notices, Méthodes & Pédagogies / Vincent Epplay – LP + DVD – 15 euros
En ces temps de grandes confusions, il était utile d'apporter un cadre pédagogique et technique afin de prendre part à la mécanique de la marche des choses.
Ce projet a été conçu dans le but de vous accompagner et de vous guider dans l'apprivoisement du matériel de haute-fidélité, dans vos pratiques musicales et instrumentales, mais aussi plus largement dans l'expérience
de notre monde moderne, celui de la technique généralisée.
Cette édition (pochette gatefold) comprend un disque vinyle et un DVD proposant des vidéos afin de parfaire votre apprentissage ou votre pratique, ainsi que la version digitale des plages du disque.
Audio Technic Catalog est le 3ème volet de la série «Sound Library» initiée par Vincent Epplay avec le label, après Sound Effects (2004) et Le disque contre l'insomnie – hypnose (2007). À l'instar des précédents opus, ce projet est conçu comme un tout intégrant visuels, textes et musique.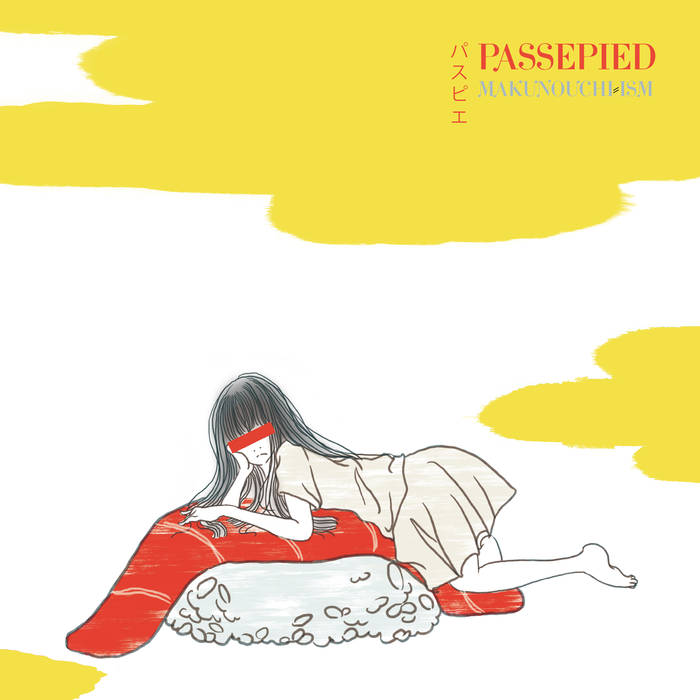 PASSEPIED – Makunouchi​-​ISM – LP – 10 euros
(STREAM)
TWO PIN DIN – 2 x 7'' – 10 euros
Andy Kerr (ex NoMeansNo, Hissanol) et Wilf Plum (Orchestre tout puissant Marcel Duchamp, ex Dog Faced Hermans) en prétexte à se retrouver pour boire du café et discuter, font ce duo deux guitares. C'est un disque Aredje.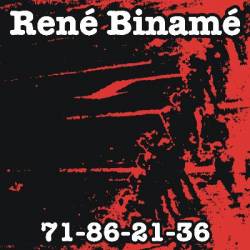 RENE BINAME – 71-86-21-36 – LP – 9 euros (PAROLES)
Repressage amélioré avec une sous pochette imprimée à l'ancienne reprenant toutes les pochettes de disques Aredje.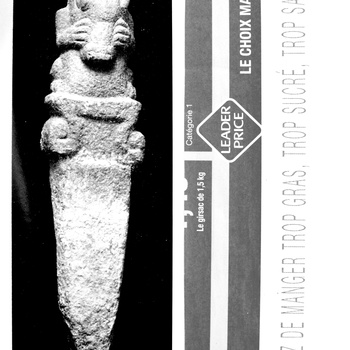 NO LAGOS MUSIQUE – compilation – cassette + zine – 3 euros (STREAM)
compilation n°1 / apnées / no lagos musique
Terrine Beyene Fre Joe Savage Woolf "fishing with Lolita" Pygmées du Zaïre Rue de Saint Ouen Camion convoi spécial Vigiles Alep Hysterics Theoreme
PC Worship The Funs Areva Housewives Reynols Apache Helicopter Shreds Snipes in Iraq Mariachi Guvna Raketi Qonicho ah ! The Lost Domain « JHC » Conférencières Blenno die wurstbrücke
ROUILLE – On tue ici – LP – 8 euros
TOULOUSE BOREDOM – 24 groupes pour briser l'ennui – compilation CDr – prix libre
avec entre autres : Futur.s Mort.s, Ultrademon, Fatal Nunchaku, Guilhem'all, Mur, Seasick6, Dures & Gays, X-or…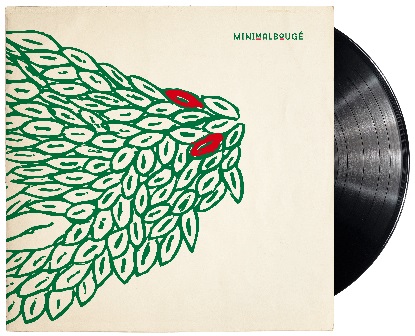 MINIMAL BOUGé – LP – 8 euros (STREAM)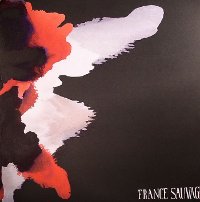 FRANCE SAUVAGE « Couper Les Tchou Tchou » (Bimbo Tower records / Les potagers natures ) LP – 8€ (STREAM)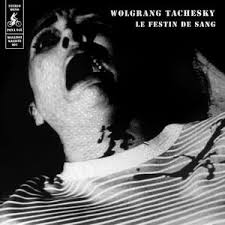 LE CERCLE DES MALLISSIMALISTES – W. Tachesky Le Festin de Sang – LP – 8 euros (STREAM)
DSK 2000 – Pack Euro-Def – LP – 8 euros (STREAM)
Split MARIA GORETTI QUARTET / SEXY REXY – EP – 4 euros
FEU ROBERTSON – Blood Was Running From Their Ears – LP – 8 euros
SUPERSOFT – Time Remaining – LP – 8 euros
Split PETULA CLARCK / 25 – LP – 10 euros
PETULA CLARCK – Instinction – LP – 10 euros
UKANDANZ – Lantchi Biyé / Endè Yèrusalem - 7'' – 5 euros
CASSE GUEULE – L'important c'est d'aimer – LP – 10 euros
CHARISMA​.​COM – Ai Ai Syndrome – LP – 10 euros
TOKYO KARAN KORON – Go Nin No Entertainers – LP – 10 euros
0 Commentaires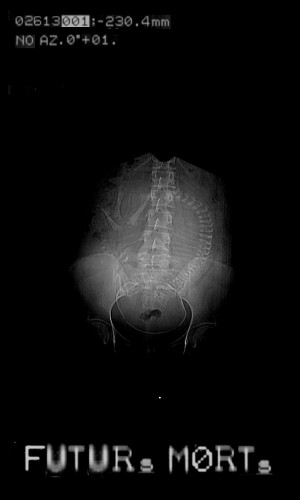 FUTURs MORTs – cassette – 4 euros
Téléchargement Libre / Free Download (191)
2 Commentaires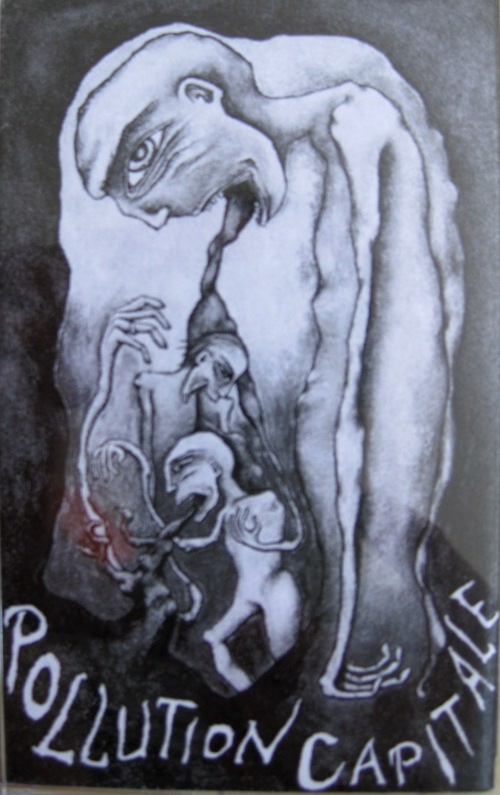 POLLUTION CAPITALE – cassette – 4 euros
Compilation parisienne de soutien à la Newsletter papier Pollution Capitale
avec : Crippled Old Farts, Youth Avoiders, Shawn Kemp, Trashley, Bile Clinton, Jessica 93, Peur Panique, Nation Suicide, Abject Object, Amer, Besoin Dead, Black Shabbath, Krigskade, Bière Sociale, Les Louise Mitchels, Lobster Killed Me, Tatanak, Henchman, Bitpart, Missfist.
Téléchargement Libre / Free Download (871)
0 Commentaires
SEMI PLAYBACK – All Of – Cassette – TOFU 54 – 4 euros
Discographie complète de Semi Playback, S/T (2008), TOP 14 Album (2010), Album Of Maturity (2012).
Superbe sérigraphie et couture par Igor qui a également coproduit la cassette ( http://www.tomaturj.com/ )
Clip audio : Le lecteur Adobe Flash (version 9 ou plus) est nécessaire pour la lecture de ce clip audio. Téléchargez la dernière version ici. Vous devez aussi avoir JavaScript activé dans votre navigateur.
Téléchargement Libre / Free Download (474)
0 Commentaires
GHOST MICE – All we got is each other – Cassette – TOFU 53 – 4 euros
(originally on Plan-it-x Records, PIX 100, 2012)
Les chansons de ce disque sont entièrement dédiées à Samantha Jane, confondateur (à l'époque c'était un homme) de Plan-it-x Records et malheureusement décédée il y a deux ans. Un disque sur une longue relation d'amitié ponctuée par les complications d'une maladie mentale, la schizophrénie en l'occurrence.
Clip audio : Le lecteur Adobe Flash (version 9 ou plus) est nécessaire pour la lecture de ce clip audio. Téléchargez la dernière version ici. Vous devez aussi avoir JavaScript activé dans votre navigateur.
Téléchargement Libre / Free Download (432)
1 Commentaires
DEAD BEACH – cassette – TOFU 51 – 4 euros
Clip audio : Le lecteur Adobe Flash (version 9 ou plus) est nécessaire pour la lecture de ce clip audio. Téléchargez la dernière version ici. Vous devez aussi avoir JavaScript activé dans votre navigateur.
Téléchargement Libre / Free Download (1069)
Dead Beach vient de Bloomington dans l'Indiana, cette cassette regroupe leurs deux premiers disques ainsi qu'un 45t, tous sorti sur un label local s'appelant Let's Pretend Records. C'est un groupe pop rock n' roll que j'avais beaucoup aimé quand nous étions aux USA durant l'été 2012. Les chansons sont très belles et restent dans la tête. Mon Cul est très sensible à la bonne pop.
pochette par David Snug
1 Commentaires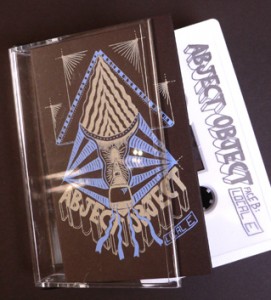 ABJECT OBJECT – Local E – Cassette – 2012 – TOFU 41 (marqué TOFU 34 sur la cassette)
3 euros – OUT OF PRINT!!!!
Téléchargement Libre / Free Download (851)
Cette cassette regroupe la démo, les splits avec 12XU & Aghast, et le titre de la compilation Redemption For The Kids.
Magnifique sérigraphie par Arrache-toi un oeil
0 Commentaires
BESOIN DEAD – JESSICA 93 – Split Cassette – 2012 – TOFU 35
déjà le quatrième pressage… là y'en a plus, on verra plus tard. OUT OF PRINT
3 euros
Téléchargement Libre / Free Download (1431)
On a fait l'enregistrement de Besoin Dead avec Nico juste avant le concert de l'Accueil Froid à Amiens. Le Jessica 93 a été enregistré par Robin à côté de Rouen, les morceaux sont extraits du premier album. C'était notre cassette de tournée et elle est quasi épuisée…
0 Commentaires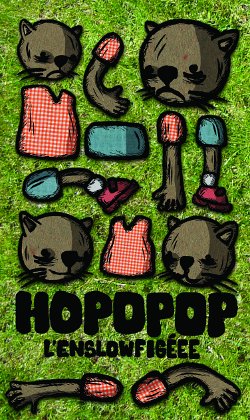 HOPOPOP – l'enslowfigée – cassette – TOFU 33 – OUT OF PRINT !!!
3 euros
Chef d'oeuvre synthé cold wave enregistré en 2007.
téléchargement libre / free download (1058)
0 Commentaires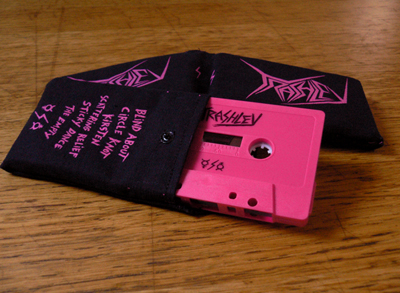 Cassette – 4 euros – OUT OF PRINT!!!
Clip audio : Le lecteur Adobe Flash (version 9 ou plus) est nécessaire pour la lecture de ce clip audio. Téléchargez la dernière version ici. Vous devez aussi avoir JavaScript activé dans votre navigateur.
téléchargement libre / free download (407)